Your family will love these yummy taco coney dogs!
Hot dogs and tacos. Two of my kids favorite meals. I'll be honest, I'm not a huge hot dog fan but if it gets my picky kids to actually sit down and eat a meal, I'm all for them. This easy recipe is perfect for kids and an awesome way to use up any leftover taco meat. We have tacos at least once a month at our house and we always have leftover taco meat. I try to use our leftovers within a few days and make something unique so it gets eaten. My daughter could eat tacos all day if I let her but my other two would turn their nose up. I tried these and they were a hit!
All you need is leftover taco meat, hot dogs, shredded cheese, hot dog buns, diced onion and any other topping you would like. I always save the taco side leftovers too and they go perfectly with these taco coney dogs. I do enjoy the occasional coney with all the fixings and these coneys are almost just as good as the original!

Once you have all your ingredients together, simply heat the hot dogs by grilling, microwave or boiling in water. Heat the leftover taco meat in a small saucepan with a few tablespoons of water. Once the hot dogs and leftover taco meat are heated through, place the hot dogs on the buns, top with taco meat, diced onions, shredded cheese and any other toppings you have on hand. Serve immediately.
You will also want to make: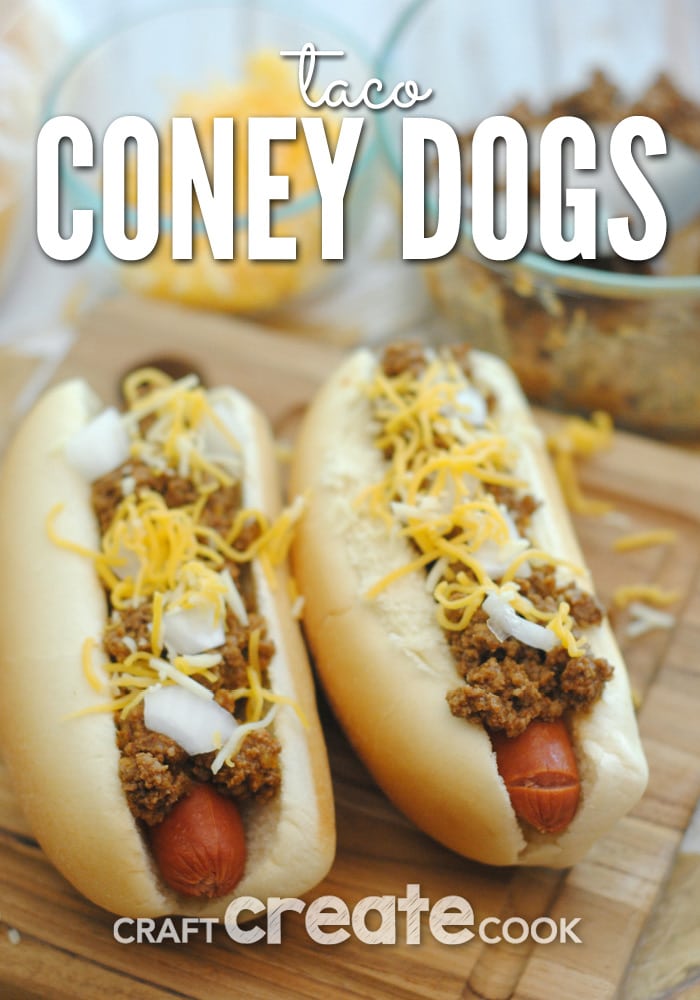 Kid Friendly Taco Coney Dogs

Your family will love these yummy taco coney dogs!

Prep Time 4 minutes

Cook Time 10 minutes

Total Time 14 minutes
Ingredients
leftover taco meat
hot dogs
hot dog buns
diced onions
shredded cheese
any other toppings you would like
Instructions
Reheat the taco meat and set aside.
Heat the hot dogs on the stove in a pot of boiling water, grill or microwave.
Place the hot dogs on the buns and top with taco meat, diced onions and shredded cheese.
Serve immediately



Save