If you want something fun but easy to do with your Elf on the Shelf tonight, this is a great idea! Let your Elf use one of your face masks as a hammock. This is a fun way to make your Elf feel more a part of the family and show he or she is relaxed and making themselves at home.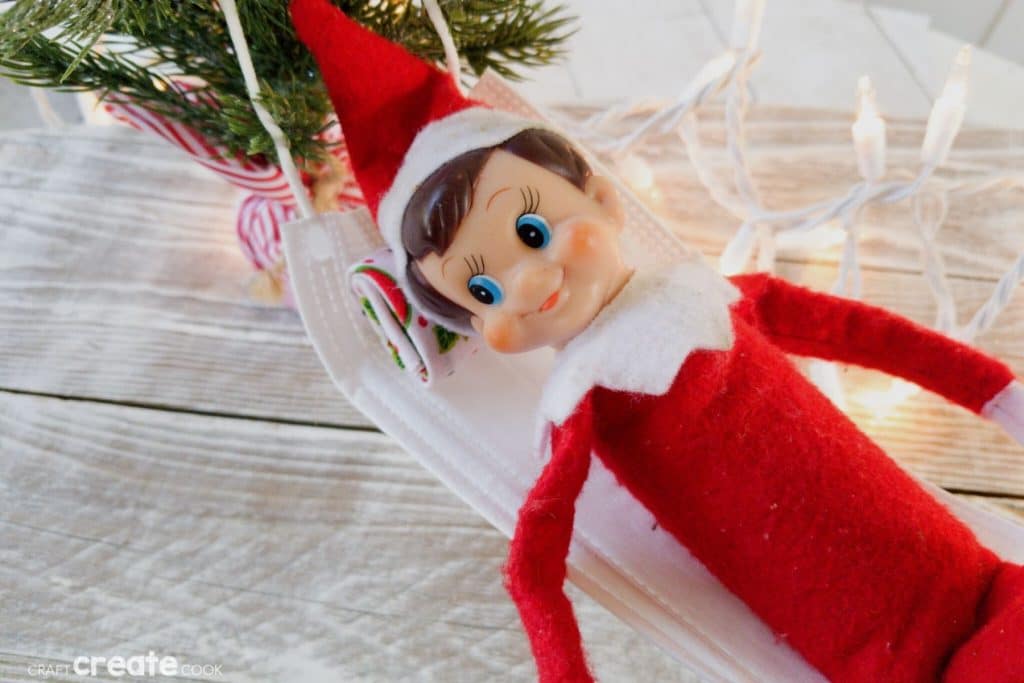 Elf on the Shelf Makes a Hammock
This year has definitely been harder for kids and adults than normal. So, bringing a bit of normalcy to your holiday traditions is a must. While the Elf on the Shelf always does fun and sometimes silly antics, why not add to the quarantine element of 2020 and showcase them with the little face masks.
How to Setup This Elf Idea
All you need to do is find two items you can tie the ends of the mask onto. Once the face mask is shaped like a hammock, just lay your elf in place and prop him or her like they are taking a nap!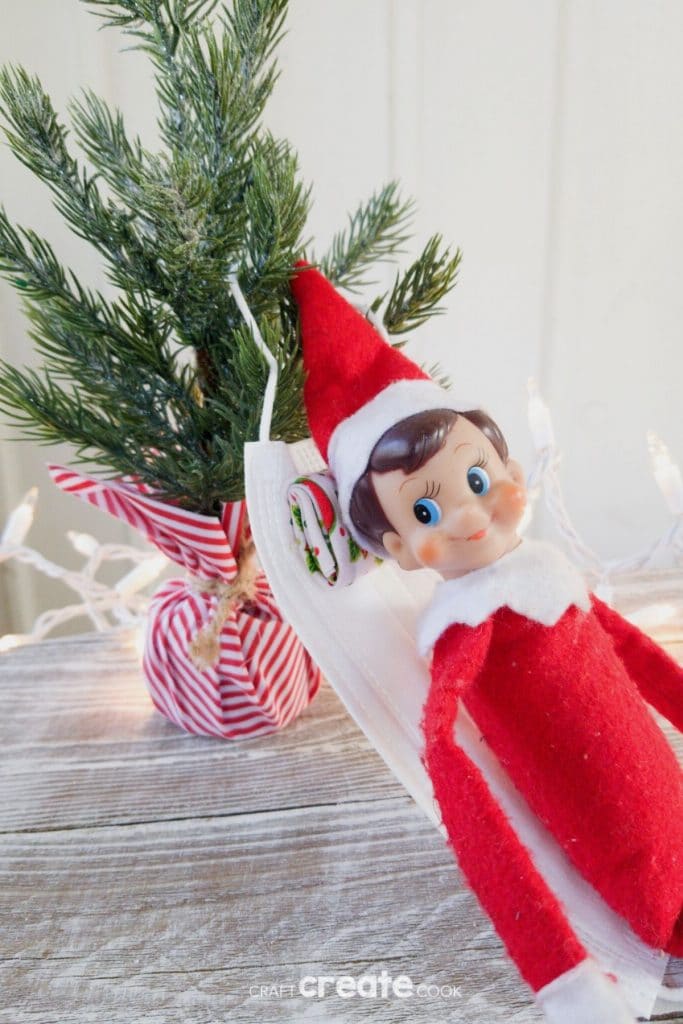 What Other Ways Can I Make This Idea Fun for Kids?
One way to make this fun for your kids is in what you hang the hammock from. There are tons of things you already have on hand to tie each end to, like lamps, candlesticks, or even mini trees as part of your decor.
You can also use things like kids presents or place two of the big plastic candy canes filled with candy on either side with a sign that the kids get them if they behave. Simply propping this up with something for the kids can go a long way toward making it special for them.
Where Can I Find Accessories For My Elf on the Shelf?
If you want to add more to your shelf ideas, accessories are the way to go. Miniature items come in all shapes and sizes, but the Elf on the Shelf is a little bigger than some dolls and yet smaller than others. So, items specifically made for them are best. Below are a few of our favorites.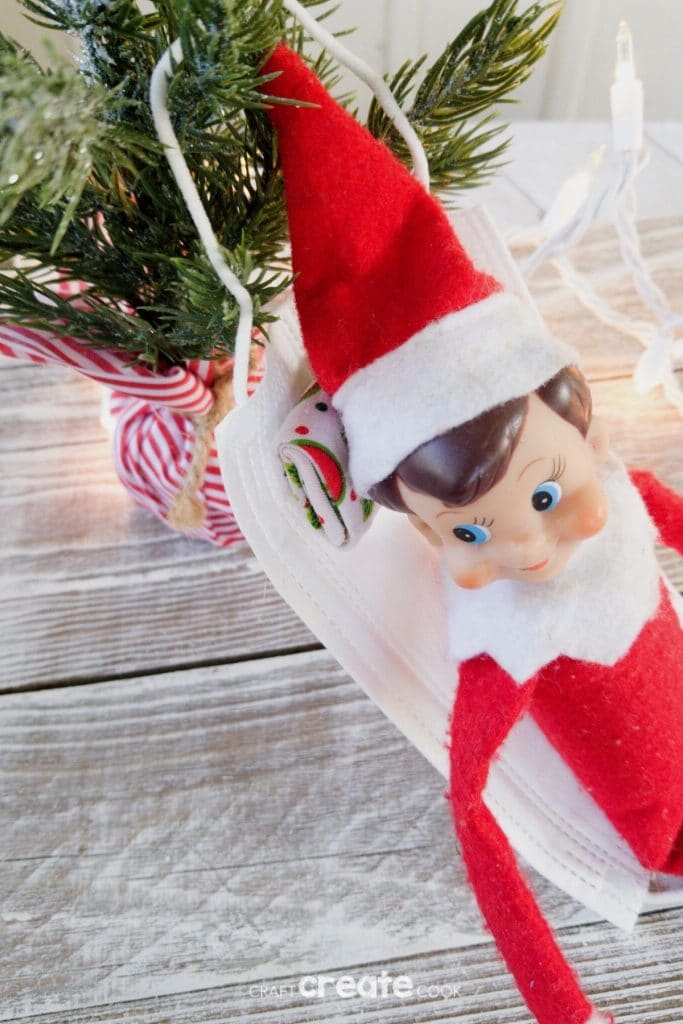 More Elf on the Shelf Ideas
Of course, this isn't the only idea you'll use. Depending upon how long your elf stays each year, you could need up to 30 individual ideas. Below are some more fun ways to move your elf around the house to make them laugh and have fun with this tradition.