Looking for easy Elf on the Shelf ideas? These are fun and don't take a whole lot of time or energy!
If your family has kids, I can bet that you have your very own Elf on the Shelf or have at least heard of him. Our Elf on the Shelf, Buddy, arrived 4 years ago when my kids were toddlers and he now appears every Christmas season as soon as our tree goes up. The kids love Buddy and he does fun, quirky things while the kids are sleeping. They can't wait to find him every morning and see what kind of mischief he got into during the night.
Elf on the Shelf Reindeer Riding
How fun is this Elf on the Shelf Reindeer Riding Elf? Buddy loves to get into mischief and he had a great time riding Santa's Reindeer! My kids had lots of fun telling me all about the adventures they imagined Buddy took while riding Santa's reindeer.
Elf on the Shelf Gingerbread Cookies
When the kids have behaved well all week, Buddy the Elf loves to surprise them with fun things to do like decorating gingerbread cookies! These giant gingerbread cookie kits are perfect because they include all the icing and decorations to make a fun cookie and once they are decorated, everyone gets to enjoy their treat!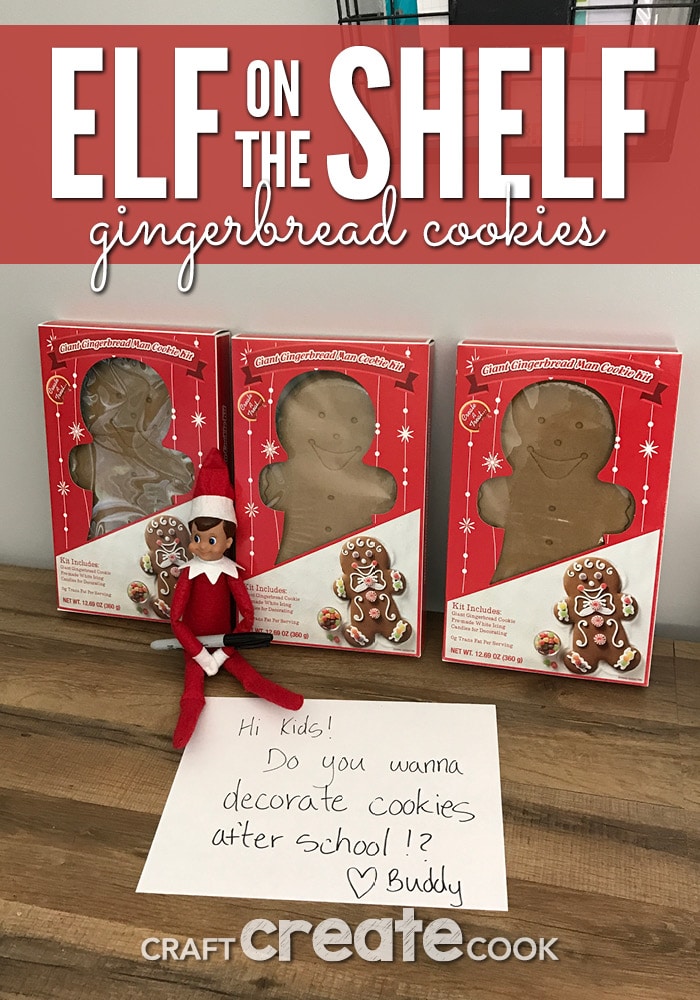 Elf on the Shelf Hot Cocoa
My kids love hot cocoa, especially after playing outside in the cold snow. Buddy surprised them one morning before school with Elf Hot Cocoa and they loved it! A delicious cup of chocolate cocoa with mini marshmallows was enjoyed by all of them with lots of laughs and giggles!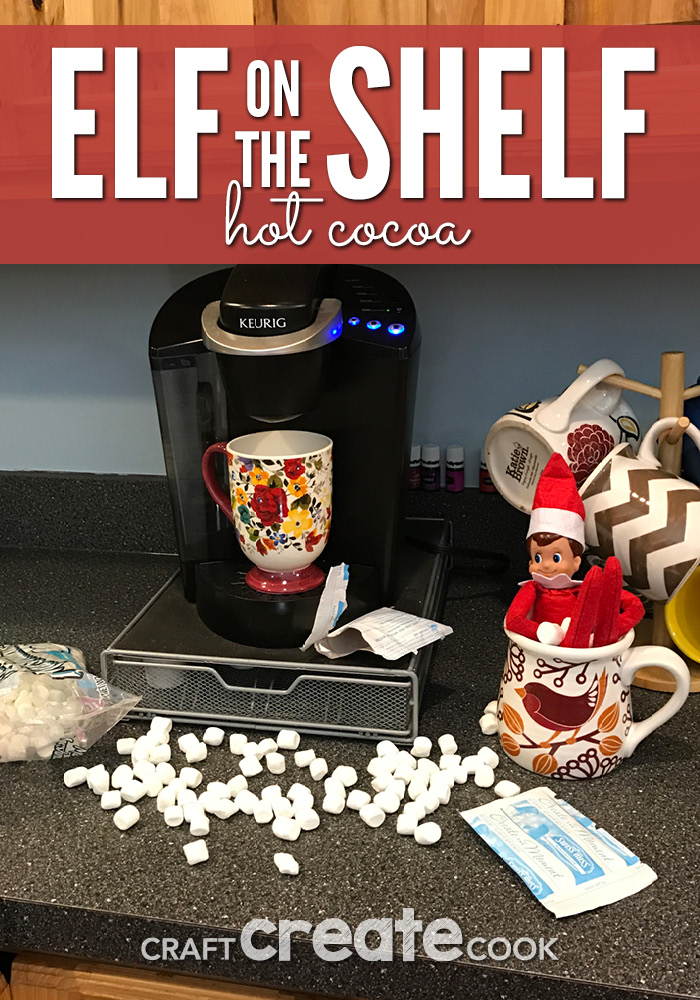 What are some of your favorite Elf on the Shelf ideas? Leave them in the comments section below!
You'll also want to make your Elf this DIY Trolls Wig our Housekeeping Elf and check out 20 more amazing ideas for Elf on the Shelf including reasons why your Elf forgot to move!
Save
Save
Save
Save
Save
Save