In the year 2020, nothing is the same. That includes many of our holiday traditions, like Elf on the Shelf. This year, you can still enjoy time with your Elf, but putting him or her into quarantine is a great idea.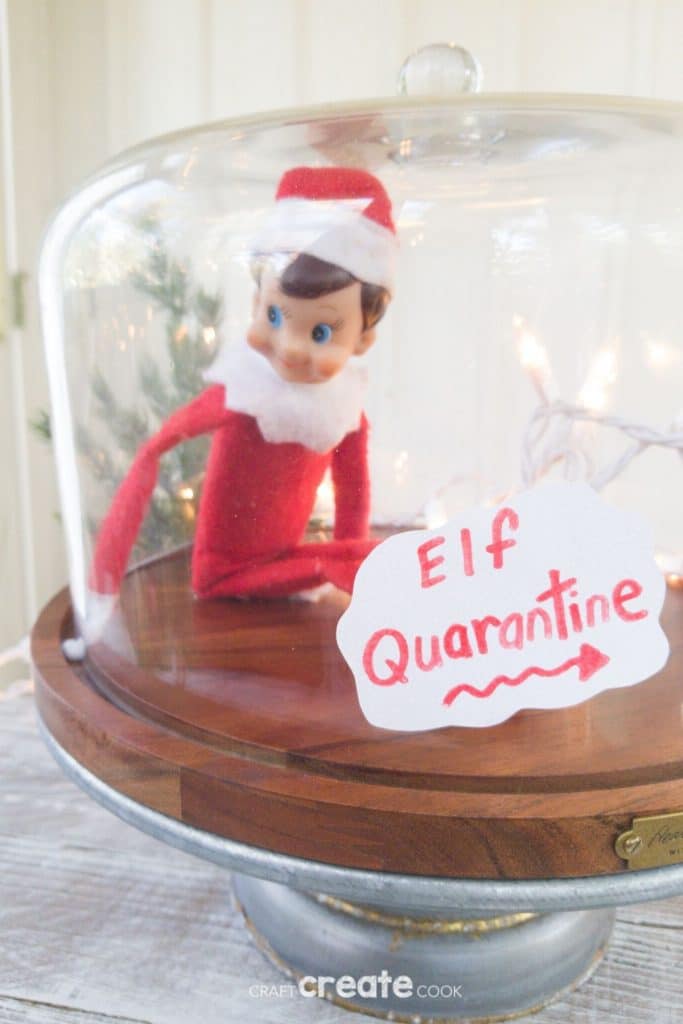 How to Put Elf on the Shelf in Quarantine
I have seen tons of different options out there but found that this one is my favorite. Why? Because it is just so easy to do! Almost everyone has a glass jar, cake stand, or something clear that they can tuck their elf into and add a quarantine sign. It's easy to do in literally just 1-2 minutes.
What is So Special About the Elf on the Shelf?
The story behind the Elf on the Shelf is that these little guys come to your home a few weeks before Christmas to watch over children and report back to Santa if they are being good or bad. For many parents, it's a great way to get kids excited about the holidays without spending a lot of money.
Each day your kids will wake up to the Elf doing something silly and leaving a note, surprise, or reminder to behave. Over the last several years, the phenomenon has become a huge success and created yet another amazing tradition to carry on with children (and adults), of all ages.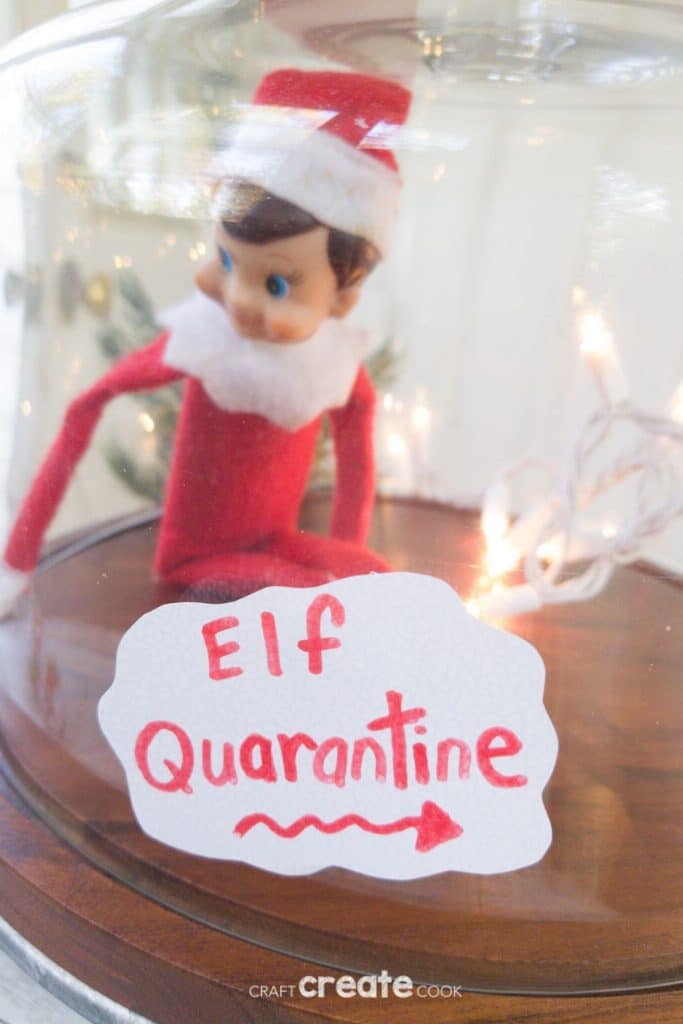 Where Can I Get an Elf on the Shelf?
Most of your local department stores will have a stock of Elf on the Shelf options around the holiday season. I often found them near the books or in bookstores as they come with a story book talking about the elf journey.
If you can't find them locally, you can always order an Elf on the Shelf on Amazon to have them delivered quickly to your doorstep. This is a great way to get one in a hurry to have on hand for that first day they arrive.
Hint: You might also check local thrift shops or online sales marketplaces. You'd be surprised at how many people have them for sale.
Are There More Elf on the Shelf Ideas?
Yes! There are tons of great ideas for Elf on the Shelf shenanigans this year! We've shared a few in the past, but you can also check out some other recommendations below that are sure to please you and your kids!
Plus there is some great Elf on the Shelf ideas for kids and even more Elf on the Shelf Ideas for you to check out and use this year to entertain your family! You could even grab this fun "You've been Elfed" printable and have fun with your neighbors at a distance!