Do you have an Elf on the Shelf to move today? If so, this fun holiday prank using toilet paper is sure to be a hit. This is always fun to do, but in 2020 when toilet paper is so sacred, this is sure to be even funnier! I love this idea for not just kids, but adults as well!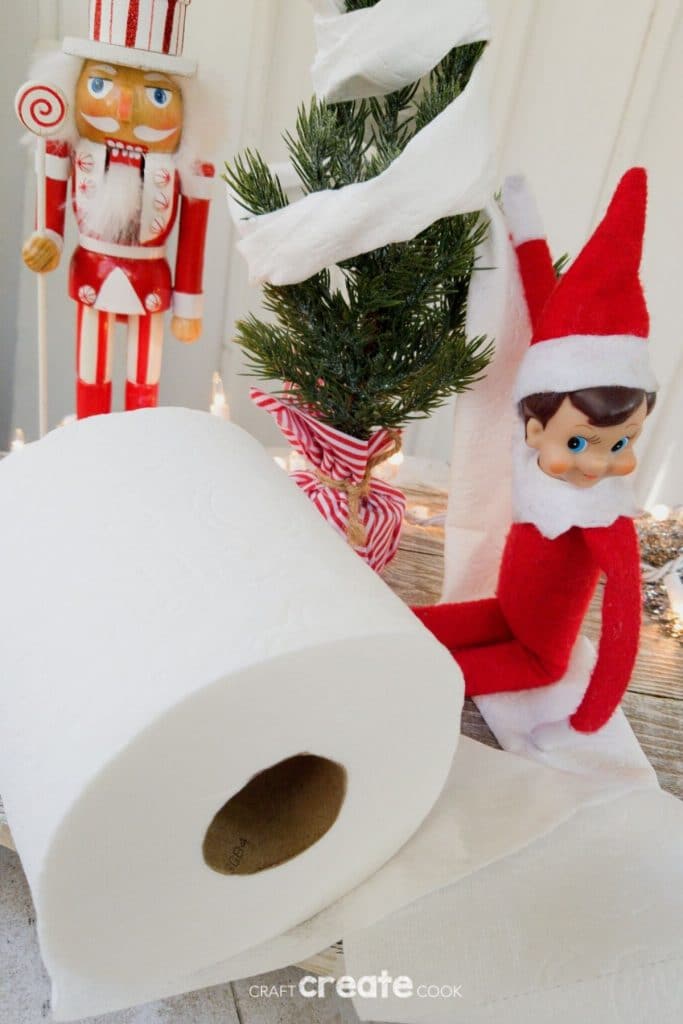 Elf on the Shelf – Toilet Paper Prank
If your kids are like many and clamoring to get up each morning and find where their Elf has moved and what he or she is doing, then this is a great last minute idea you'll love. Toilet paper pranks are always fun, but not just for Halloween. This year, you can add this to your routine with your Elf!
If you don't want to waste actual toilet paper, find crepe paper to put on the tree and simply set the roll beside the elf. Kids won't even notice but will love how cute the idea is and how naughty their elf is this year!
What Supplies do I Need? What Supplies do I Need?
For this project your supplies are minimal. Remember, however, you can add anything you want to make this more fun or unique to suit your elf and kids personalities!
Roll of toilet paper
Miniature Christmas tree
Elf on the Shelf
How do I Setup This Elf on the Shelf Prank?
I think this is best done when you have a small tree on a table or cabinet. Just run the toilet paper (or crepe paper), around the tree like garland and place your elf beside the roll of toilet paper. This is a super fast and easy idea that will be a hit with the kids.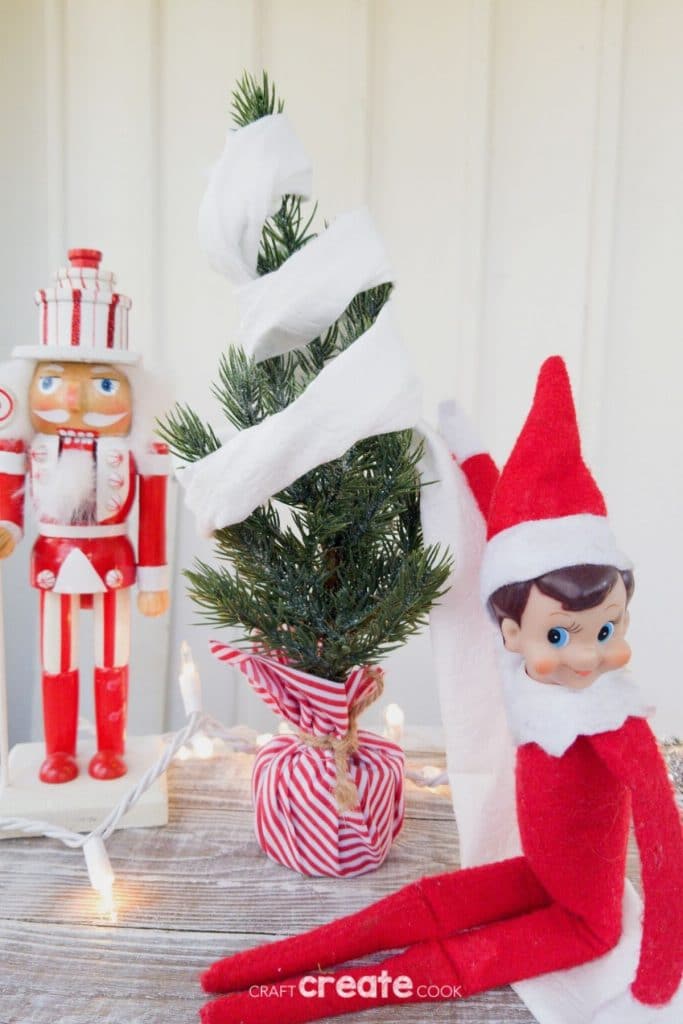 What Elf on the Shelf Accessories do I Need?
You don't need anything other than your Elf, but accessories are tons of fun to keep on hand. This year you can up the fun factor of your Elf visit with some cute additions. You can even get your kids involved with setting up gifts for the elf to open when he or she arrives!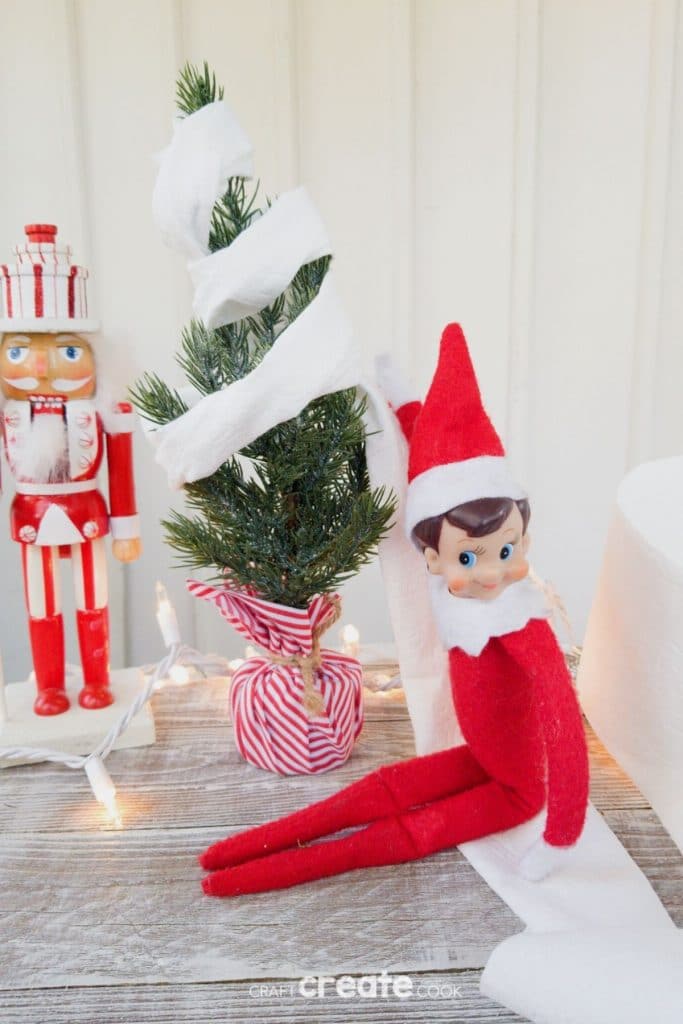 Are There More Elf on the Shelf Ideas?
Elf on the Shelf is a favorite in our house and I am sure is in your home too! If you are looking for more fun ways to include your elf in shenanigans this year, check out the ideas and lists below!