Are your kids keeping their hands clean this year? If not, this is a perfect way to bring your elf to life! This Elf on the Shelf idea to teach kids about sanitizing hands is so fun! It includes tips for using hand sanitizer and soap and is perfect for a fun way to get kids clean in the midst of the busy holiday season.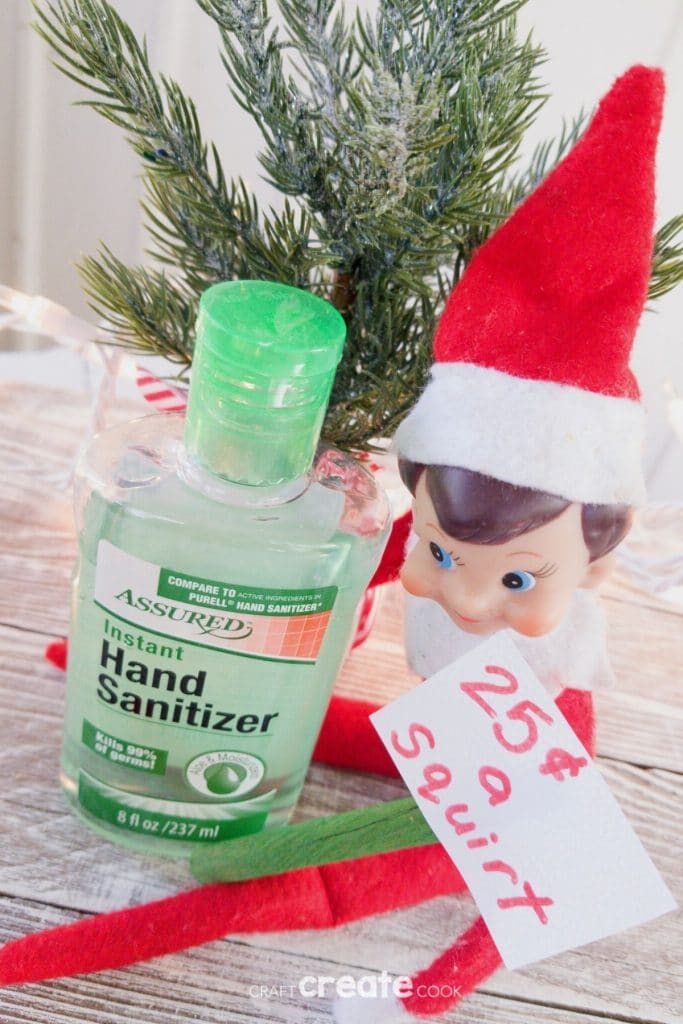 Teach Kids to Sanitize Hands with Elf on the Shelf
One of the hardest parts of 2020 has been all of the cleaning and sanitizing. While it's something we are used to doing, it has definitely amped up a lot. This year, kids everywhere are washing their hands more than ever, but it can still be tough for your little ones to remember. Having the visiting Elf on the Shelf work to teach them more about washing hands is such a good idea!
What Ways Can I Do This Elf Idea?
For this, I used an Elf with a bottle of hand sanitizer and one with a bottle of hand soap. Both methods are important and can be used together (if you have two elves), or on different days.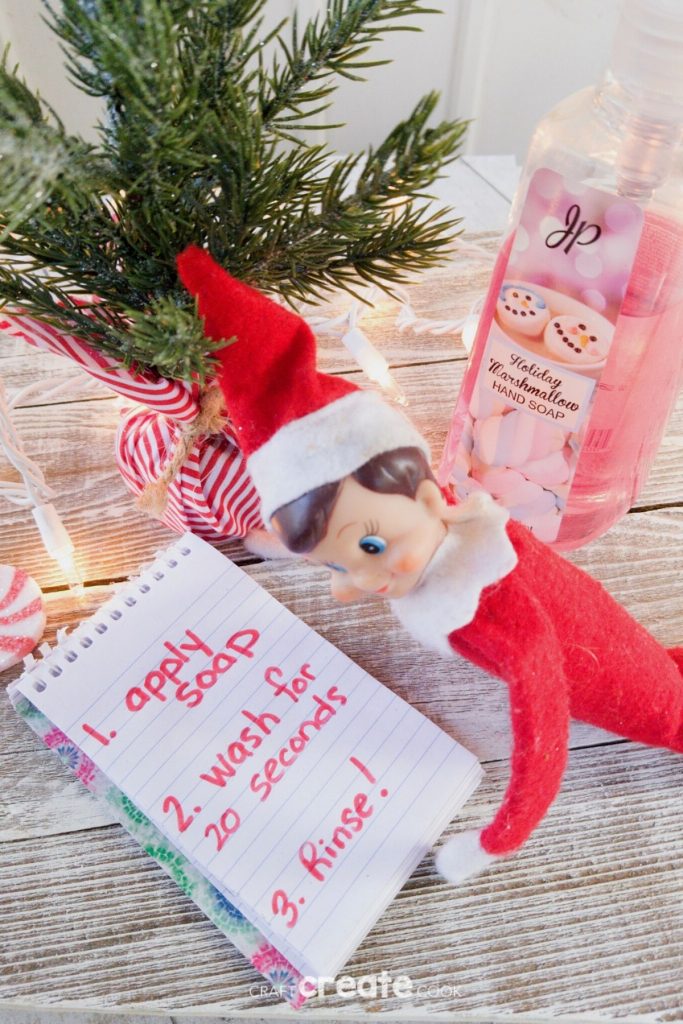 I like the little sign used with the hand soap as a reminder. You could even hang it above the sink in the bathroom to remind kids, but sometimes the younger ones who can't read will do better with the visual of the elf there with the soap.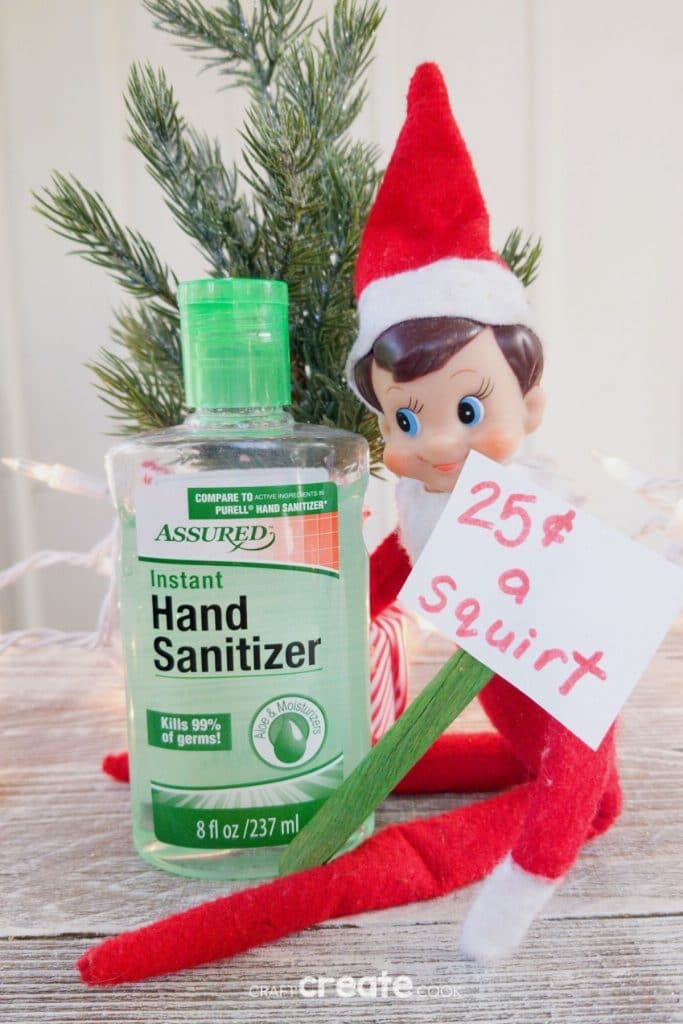 Are There More Elf on the Shelf Ideas?
Yes! There are so many amazing Elf on the Shelf ideas to choose from! This year, I am sharing a few of our favorites, but you can definitely have fun with tons of great ways to move your elf around the house to surprise the kids. Below are just a few.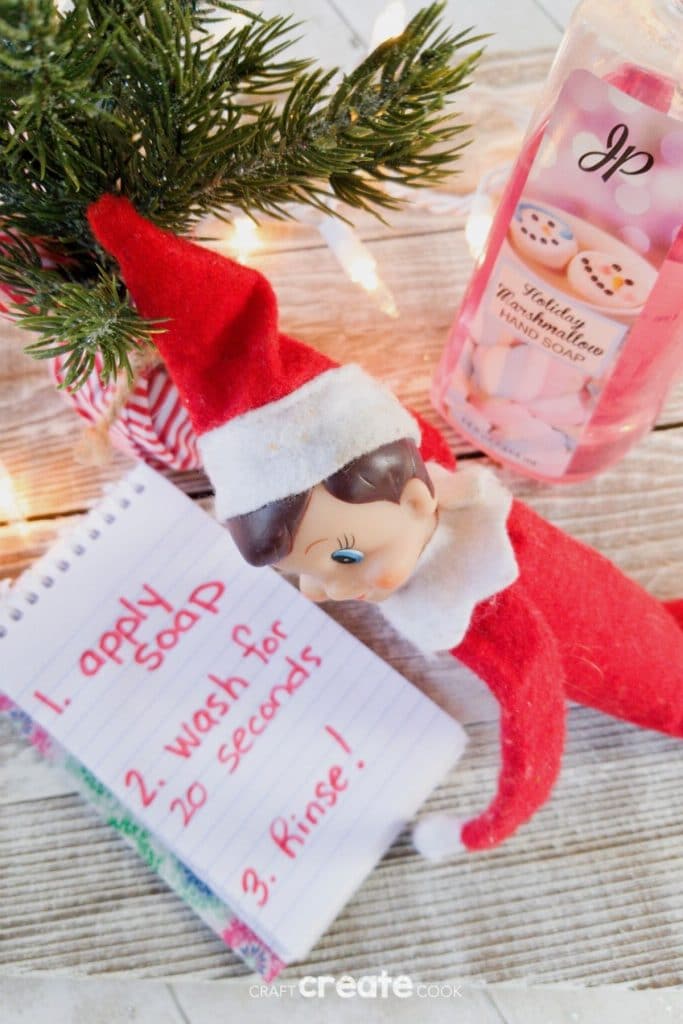 Can My Elf Get Wet in the Sink?
While I wouldn't recommend soaking your elf in water, it won't hurt for it to get wet. You can easily wash your elf on the shelf if you want. For this idea, you will be making your elf look like he or she is washing up, not actually dunking them into the water.
If you do want to wash your elf to keep them fresh and clean, I suggest following the tips for how to clean your Elf on a Shelf doll from Tatanisha over at This Worthey Life. She has tons of useful tips.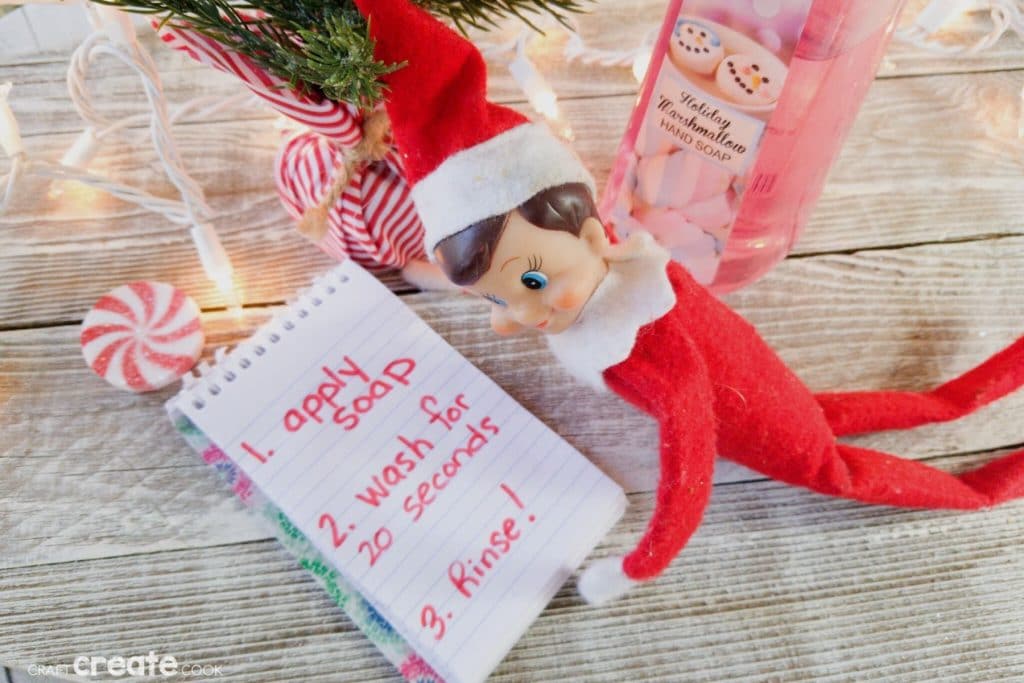 Are Their Special Elf Rules?
This gets asked a lot, and there are only a few rules that I think everyone follows. Your family can designate other rules to apply to fit your needs. But below are the ones that are common in every elf household.
The elf moves every night while the kids are sleeping.
Kids are not supposed to touch the elf or he loses his magic.
The elf goes back to the North Pole after Christmas.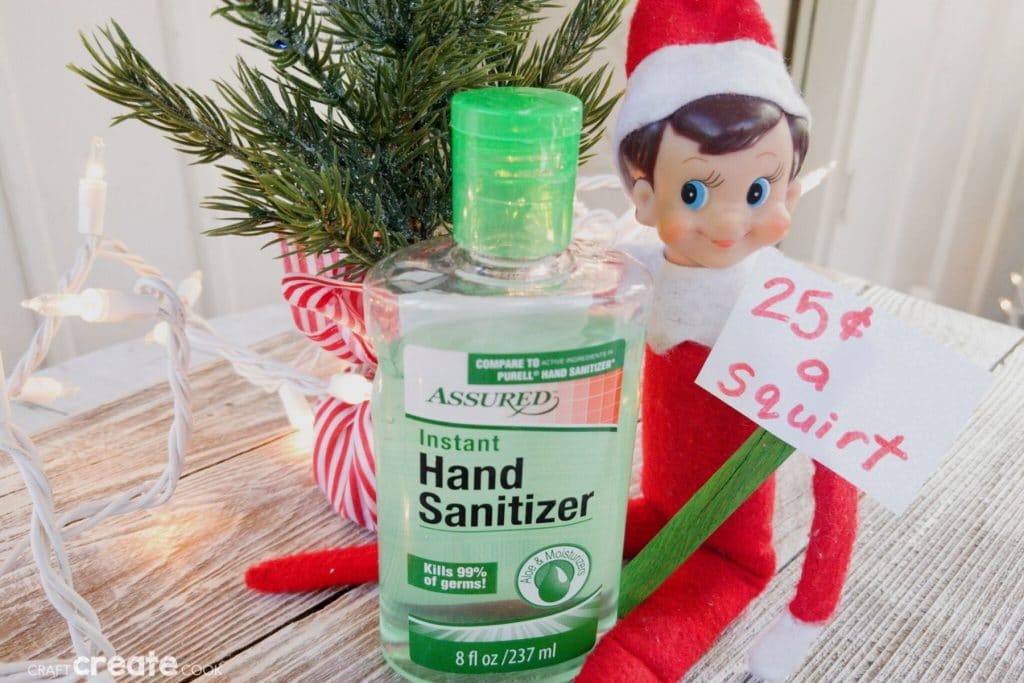 What Elf on the Shelf Accessories Should I Buy?
I am a big fan of making the Elf on the Shelf a huge part of our holiday traditions. So, when I talk about adding to his house, I mean that I actually have a little cardboard house my Elf lives in while at our house. There are so many cute ideas to go along with this, so below are my favorites. Check them out and add a few to your Elf supplies!