This post has been compensated by Collective Bias, INC. and The Coca-Cola Company, all opinions are mine alone. #ColorMeHydrated #CollectiveBias
Get back on track with these 5 ways to add nutritious foods and beverages into your lifestyle!
Life can be C-R-A-Z-Y! Whether you're a young college student, busy mom, or working professional, sometimes the chaos and stress of life can hit you hard. One of the things I have found that keeps me feeling my best while this hurricane of life hits me, is by selecting the right nutritious foods and beverages to keep my mind and body in tip-top shape.
I'll be the first to admit I love sweets, especially chocolate. Cake, cookies, ice cream, candy bars, I love it all. And I truly believe it's best to keep these things in your life, but to consume them in moderation. I don't like to "prohibit" myself from any foods unless medically necessary (such as allergies). But, when I put my mind to these 5 simple ways to add nutritious foods and beverages into my daily lifestyle, I feel so much better and it helps get me through the wild and crazy things that come my way.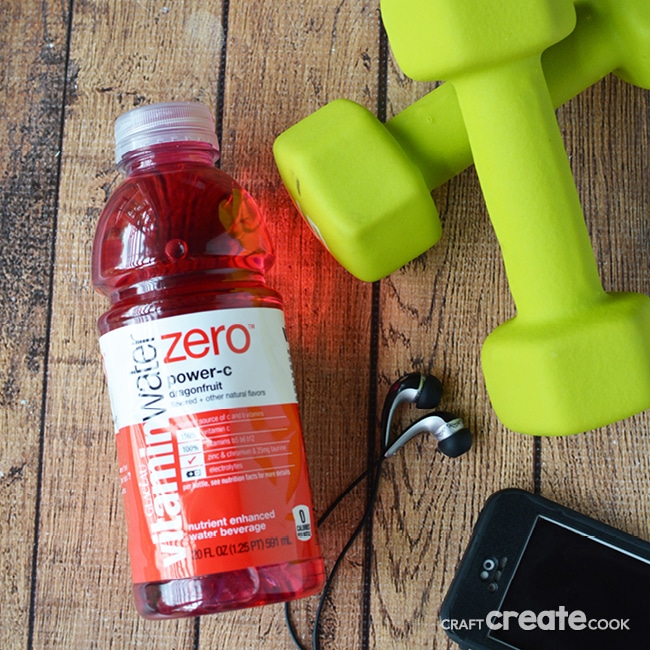 5 Ways to Add Nutritious Foods and Beverages into Your Lifestyle
Stay hydrated. There's no better way to do this than to drink vitaminwater. If you are used to having a sugary soda or juice during your day, swap it for vitaminwater or simply add vitaminwater to your diet. The added hydration may make you hit the bathroom a few more times, but that's just your body thanking you for keeping it hydrated.
Add a vegetable. Add at least 1 vegetable into your daily routine. Whether it's tossing some spinach and tomatoes into scrambled eggs in the morning, putting a tomato and avocado on a slice of toast, or having a salad with your main meal, add a vegetable to your meal plan.
Swap sugar for fruit. In the afternoon I always crave something sweet. Instead of reaching for something to curb my chocolate addiction, I swap that craving for a piece of fruit. A banana, apple or grapes are my preferred choices and in no time my sweet craving is curbed.
Cook at least 1 meal a week. If you like to eat out, cut out at least 1-2 restaurant visits a week and cook a meal. A real meal. Cook enough to have left overs to make up for the 1-2 days you usually eat out. If you need some simple inspiration, try our Slow Cooker Chicken Mexican Stew or Avocado Tuna Salad Wrap or make a nice big salad.
Make simple swaps. Swap a few food choices in your lifestyle to more nutritious options. Opt for a high fiber cereal vs the sugary marshmallow cereal. Grab Skim or 1% milk rather than whole milk. Go for lean cuts of meat rather than something fatty or deep fried. Your body will thank you for these simple changes.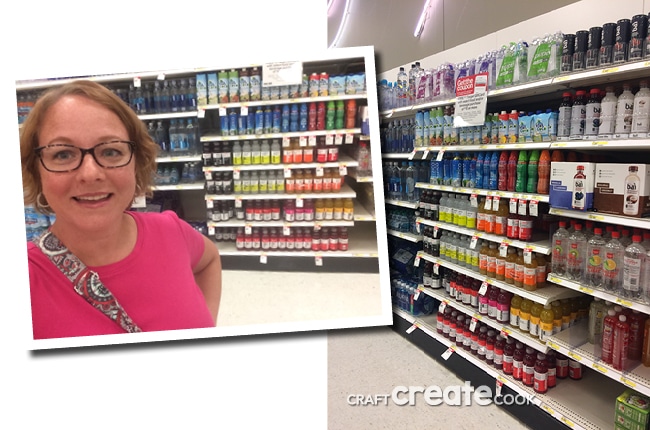 One of my favorite things about vitaminwater is that I can grab it at Target AND save money! To do this:
Visit your local Target Store.
Take Shelf-Selfie (Selfie in front on the vitaminwater shelf)
Text your image to 89000 to receive the hidden Cartwheel offer link for 15% off a 20oz vitaminwater. It's that easy!
Plus, vitaminwater comes in a variety of flavors and containers that fit into my lifestyle. I can toss one into my gym bag and drink it on the way to work, or grab one out of the fridge before I head to drop off the kids for the day. It fits well into my cooler if we are headed out for the day or to the beach! There's no reason NOT to keep some vitaminwater on hand to stay hydrated.
Need some other ways to stay hydrated with vitaminwater? Click here.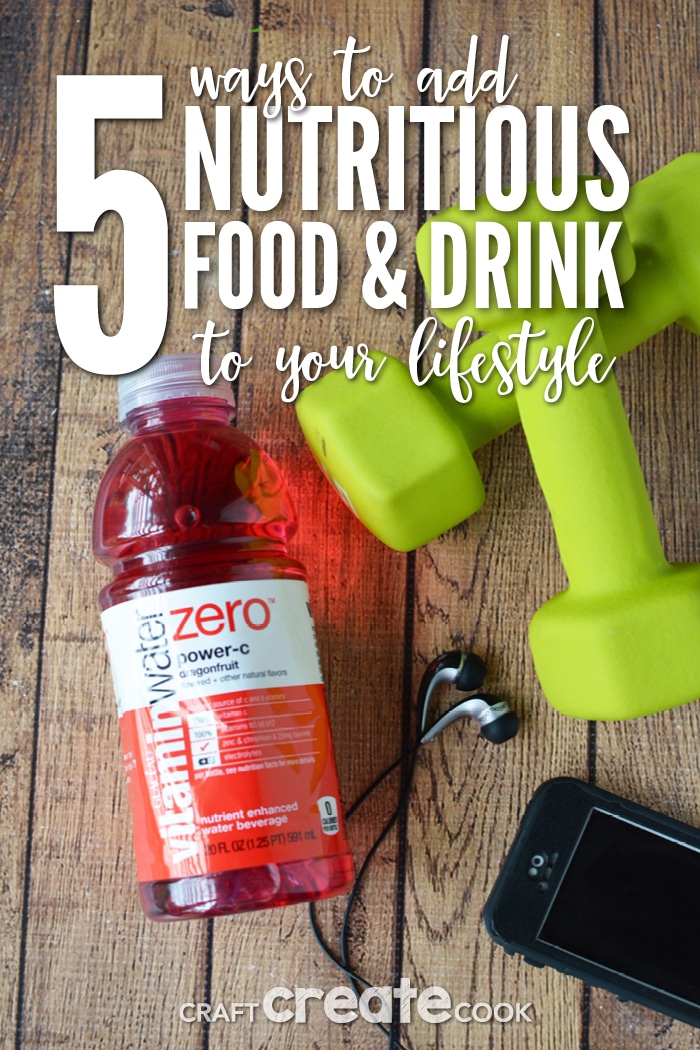 Looking for some more healthy lifestyle support? Check out some of our other posts:
Save
Save
Save