This Thanksgiving turkey craft is easy to make and looks great in your home.
I stumbled upon this super cute craft broom at a thrift store and I knew I had to make something fun out of it. After much thought, I realized my Thanksgiving decorations were sparse and a cute turkey was in order. This is a small turkey, but if you can find a larger broom, I'm sure you can make something super cute for your front door!
Thanksgiving is such a fun time to reflect on friends and family and celebrate being thankful for everything you have (or don't have) in life. I also love that it incorporates all of the fall colors – oranges, browns, yellows and that the turkey is the focal point of the meal. I think turkeys are cute, real or cartoon, not to mention tasty, so this one surely makes me smile.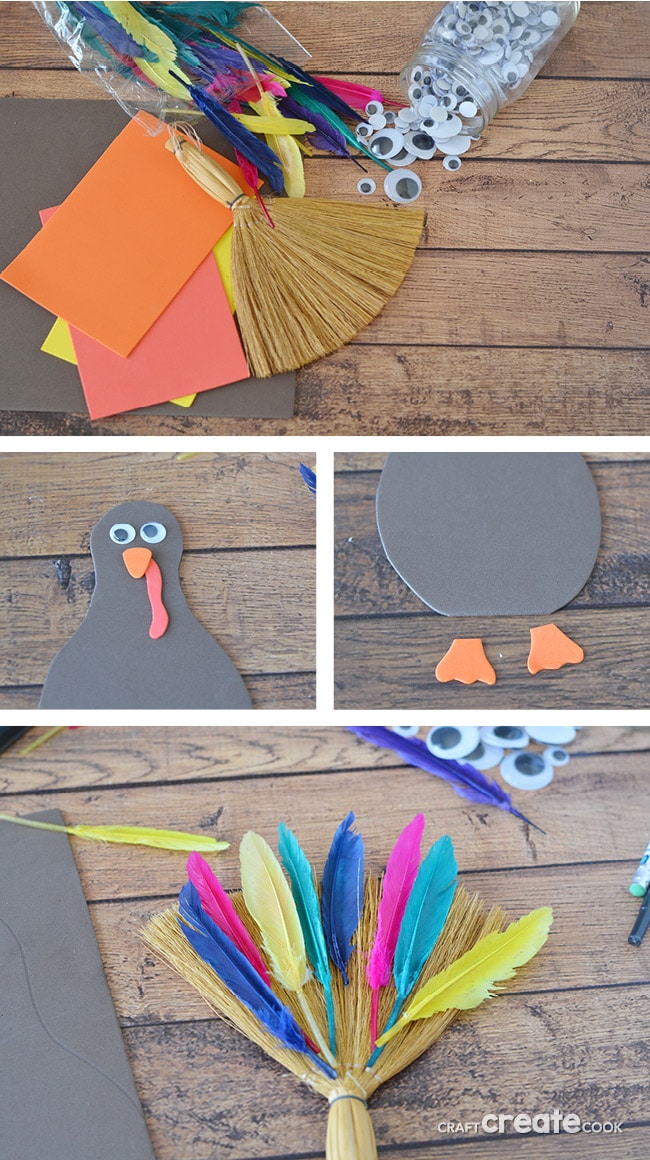 How to make a Thanksgiving Turkey Craft
You'll need these supplies:
Cut a turkey out of brown foam. If you're hesitant to just begin cutting, first make a pattern on paper. Cut out the pattern and trace it onto the brown foam. The easiest way to make a symmetrical pattern is to cut fold a piece of paper in half and draw half of a turkey. Open it up and you'll have a full turkey (Kind of like making paper hearts as a kid!) My finished turkey was about 7″ tall.
Cut out a beak, red gobbler (I know that's not what it's really called, but that's what I call it!) and feet. Attach with hot glue. Add eyes with hot glue.
Lay the feathers onto the broom and then lay your turkey onto the features. Make sure you like the look of your turkey before attaching the feathers with hot glue.
Attach the turkey body to the broom with hot glue and display!
And if you had fun making this turkey, you'll want to make a few other decorations for fall!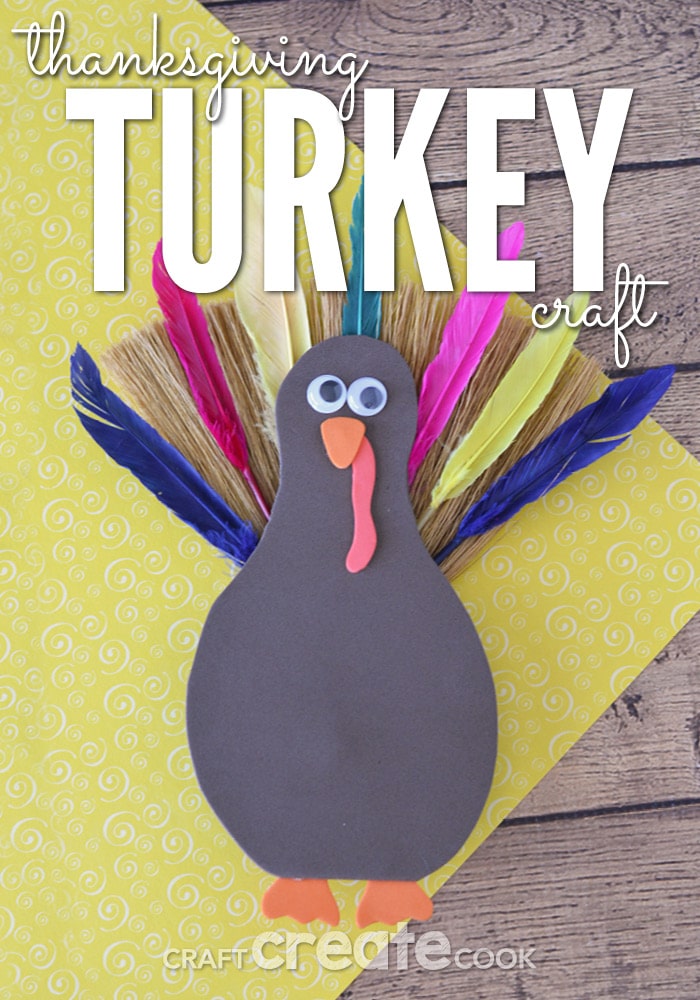 Save