This post is sponsored by Walkers Shortbread. All opinions are mine.
Spring is officially here! Yay!!! I'm so excited! I love the warmer weather and sunshine. We still have some snow where I live but it's slowly beginning to melt. The days are getting longer and the sun is finally making it's appearance again. With spring comes a fresh start as well as Earth Day! Earth Day falls on April 22nd this year and what better way to celebrate spring and a fresh start than with some tasty springtime Earth Day cookies?
I have a confession to make. I'm never tried had shortbread cookies before. Crazy, right?! After getting my Walker's Shortbread Fingers, I tentatively opened the packages. I really had NO idea what to expect. I told my friend this and she totally laughed saying shortbread was one of her favorites and it's addictive. I took a bite of a cookie and SHE WAS RIGHT. Oh my goodness. It's so good! I ate 3 Walker's Shortbread cookies in a matter of minutes before I even started to decorate them!
Walker's Shortbread are melt in your mouth deliciousness. They have the perfect amount of sweetness. Pair with a cup of your favorite coffee or tea and you will be in heaven.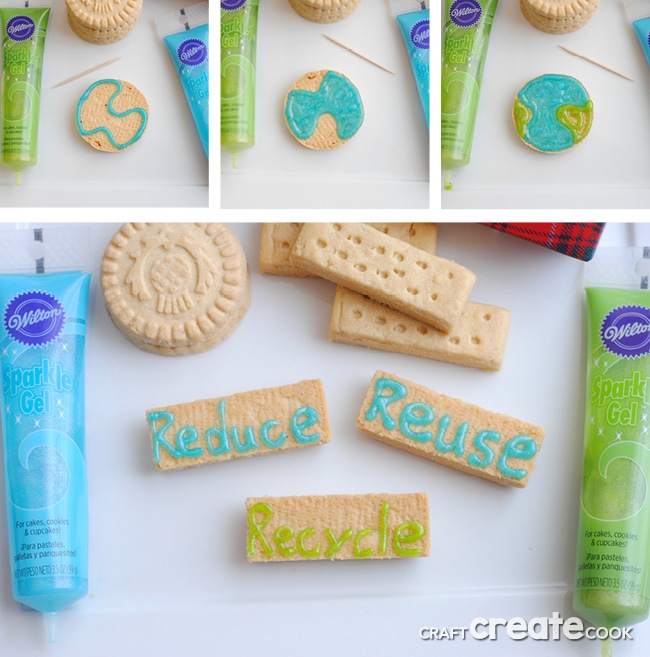 Springtime Earth Day Cookies
Ingredients:
Wilton light blue sparkle gel
Wilton light green sparkle gel
toothpicks
Directions:
Open the Walker's Shortbread Rounds and Shortbread Fingers and discard the packaging.
Open the Wilton Gel Icings and snip the ends.
To make an Earth, gently squeeze the light blue icing out along the edge of the Walker's Shortbread Round and use the toothpick to fill in (see photo).
Fill in the rest of the cookie with the light green icing.
Repeat with all the Shortbread Rounds.
Use Wilton Sparkle Gel to write Earth Day inspired words such as 'reduce', 'reuse' and 'recycle' on the Walker's Shortbread Fingers.
You will also want to make our: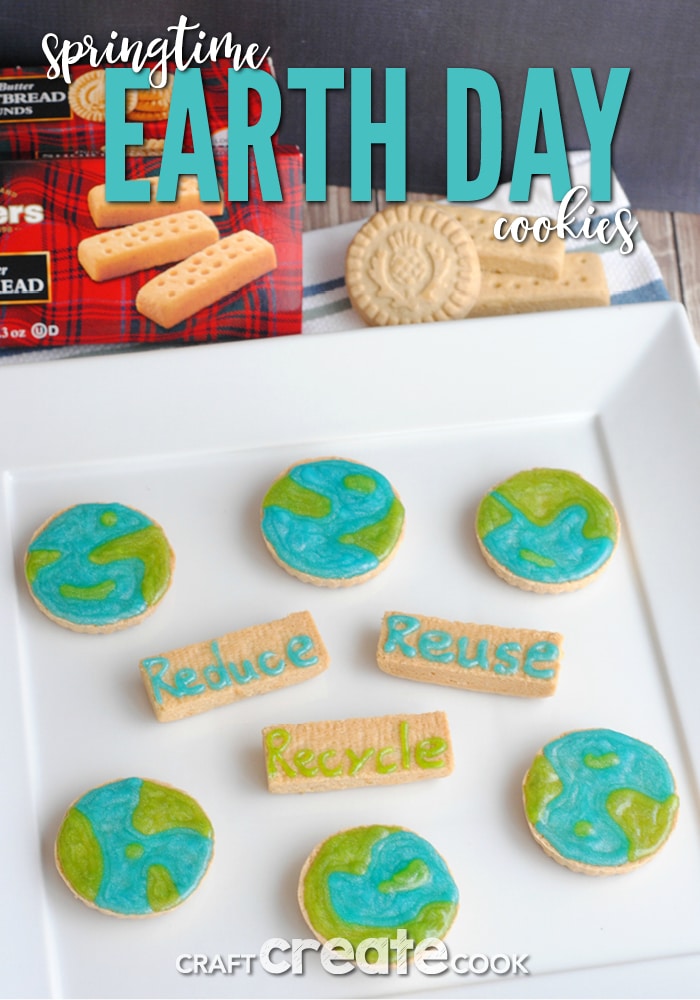 Save