You can make your own troll fairy garden for hours of fun!
I'm pretty sure if I could re-do my entire house, I would make it look like a place from the movie Trolls. Actually, I'd probably move into a warehouse, renovate it so I could live in it and then hang giant life-size pod beds from the ceiling, color the walls bright, fun colors, paint the floor and cover the area with moss and glowing trees and have a fun troll-like area. I'm THAT obsessed with Trolls.
After I made my super fun Troll Houses, I had to secure the house to something so my kids could play with them. Although I loved that my kids were spending hours playing with their new troll houses, they were also losing them. One would end up on the windowsill in the bedroom, one was in a backpack, one was in the car. So securing the houses to one place was absolutely necessary! Just like a fairy garden, I thought! BINGO! The Troll Fairy Garden project began!

My daughter and I took advantage of some homemade salt dough to make some very inexpensive accessories for our troll garden. We shaped the dough into small, quarter size, stepping stones, and let them dry. Once dry, we painted them with acrylic craft paint.
I knew we had an "art" troll so I made a little paint palette for her and a small cup out of salt dough. It ended up being one of my favorite accessories.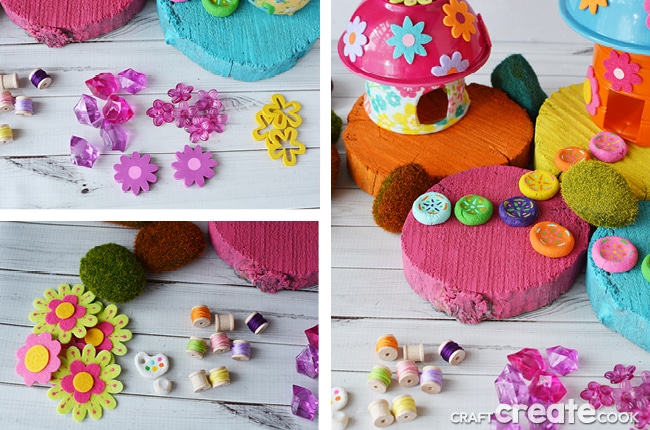 I grabbed some moss "stones" at the dollar store and spray painted them various colors to fit into the troll fairy garden. I found some additional accessories here and there including plastic rock gems, adhesive flowers, dollhouse size wood spools we wrapped with embroidery floss.
If you're struggling to find small accessories, check out:
small scrapbook embellishments
dollhouse accessories
fairy garden accessories
small beads and buttons
hair accessories for flowers and bows
small erasers shaped like food and everyday objects.
How to make your own troll fairy garden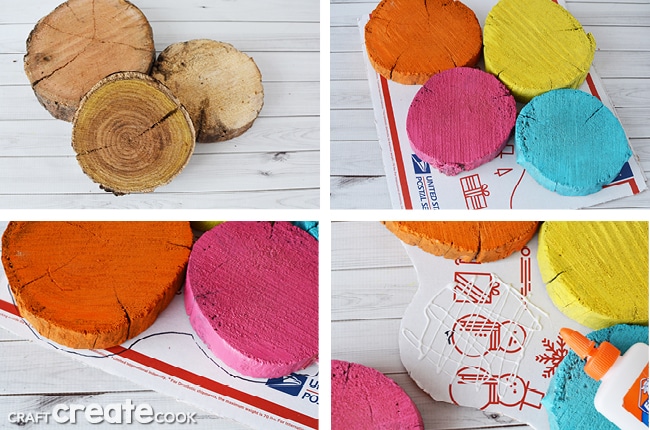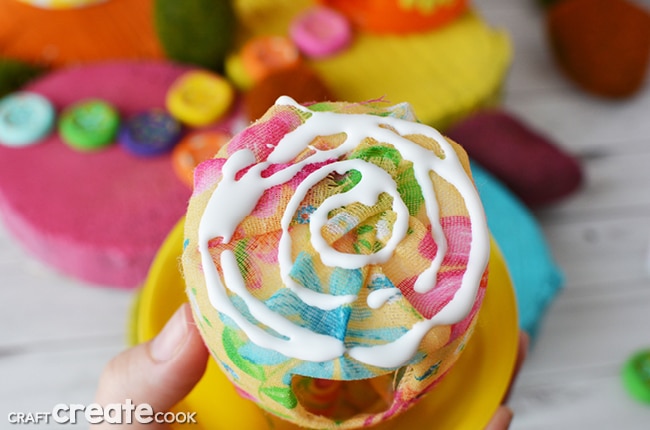 Need some more fun Troll ideas? We have everything from no bake snack mixes, crayons, snack cups, cupcakes, party favors and wigs here!