These Leftover Mashed Potato Pancakes are perfect for using up mashed potatoes!
I love mashed potatoes. I love them a little too much though, thus I also love the Keto lifestyle. The Keto lifestyle is low carb but when I do cheat (and yes, I cheat), I want mashed potatoes! There is just something about a giant steaming bowl of mashed tators loaded with sour cream, real butter and chives that well, can't be beat!
The kids also love mashed potatoes so even though my husband and I eat low carb meals, the kids are able to indulge in one of their favorite side dishes while I look on from a distance. When I make mashed potatoes, I tend to make a 5 pound bag all at once so we have leftovers. The kids will eat them and I love find creative ways to use them up like these leftover mashed potato pancakes as well as these Mashed Potato Bites.
Growing up my mom made us homemade potato pancakes and they were so, so good. No matter how many times I try to make them, even after watching how she does it mine never taste the same. They're good but they're just missing something! Mashed potato pancakes don't take quite as much work but they're totally worth making! All you need is leftover mashed potatoes (any variety will work), eggs, green onions and cheese (optional, but hello, cheese makes everything better!)
Grab those leftover mashed potatoes out of the fridge and turn them into delicious mashed potato pancakes!
You will also want to try our:
Leftover Mashed Potato Pancake Recipe
Leftover Mashed Potato Pancakes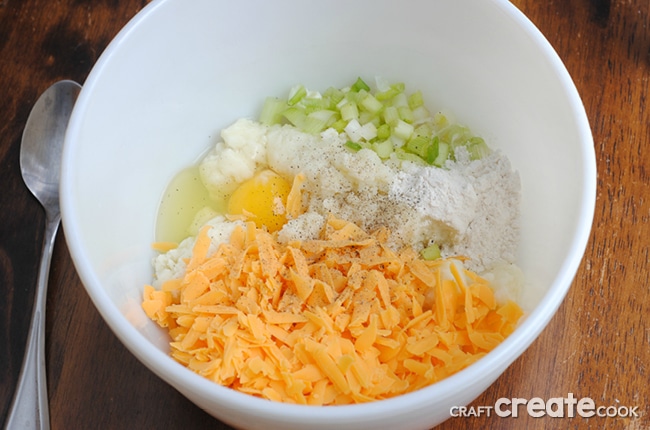 These Leftover Mashed Potato Pancakes are perfect for using up mashed potatoes!

Prep Time 5 minutes

Cook Time 15 minutes

Total Time 20 minutes
Ingredients
2 C. leftover mashed potatoes
½ C. shredded cheddar cheese
3 green onions, chopped
2 eggs
2 tbsp. flour
salt & pepper to taste
½ C. vegetable oil
sour cream
Instructions
Combine the mashed potatoes, cheddar cheese, green onions, eggs, flour, salt and pepper.
Heat the ½ cup of vegetable oil in a large frying pan.
Take a large scoop of the potato mixture and place in the frying pan, gently pressing down to form a mashed potato patty.
Cook on both sides for 8-10 minutes or until golden brown.
Serve with sour cream.