Oh no! Your elf has been naughty again and has set up a shop to sell your toilet paper! This fun idea for having your Elf on the Shelf sell toilet paper is perfect for the pandemic setting of 2020 and all of the panic buying we saw! Of course, this could easily be use din non pandemic years, but for this year, it definitely will be a hit!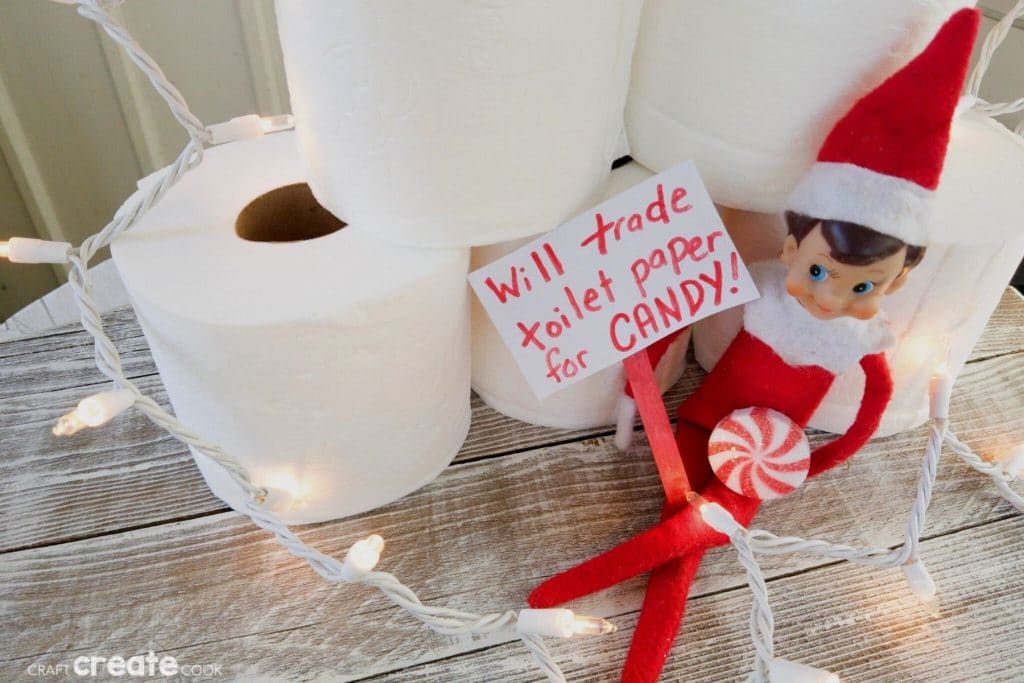 Elf on the Shelf Tries to Sell Toilet Paper
Well, he is actually trying to trade it for candy, but isn't that sort of selling it? We all remember those empty shelves in mid-2020, and again in recent months toward the end of the year. For awhile, toilet paper really was a prized possession. Whether you have plenty in stock now or not, you'll appreciate how funny this idea is, and so will the kisd.
What Do I Need for This Elf on the Shelf Idea?
Below are the things I recommend for this cute idea. You can add anything you want the list including more decorations, lights, a shop front or even a money box!
Toilet paper
Elf on the Shelf
Candy
Popsicle stick
Scrap paper
Marker
Glue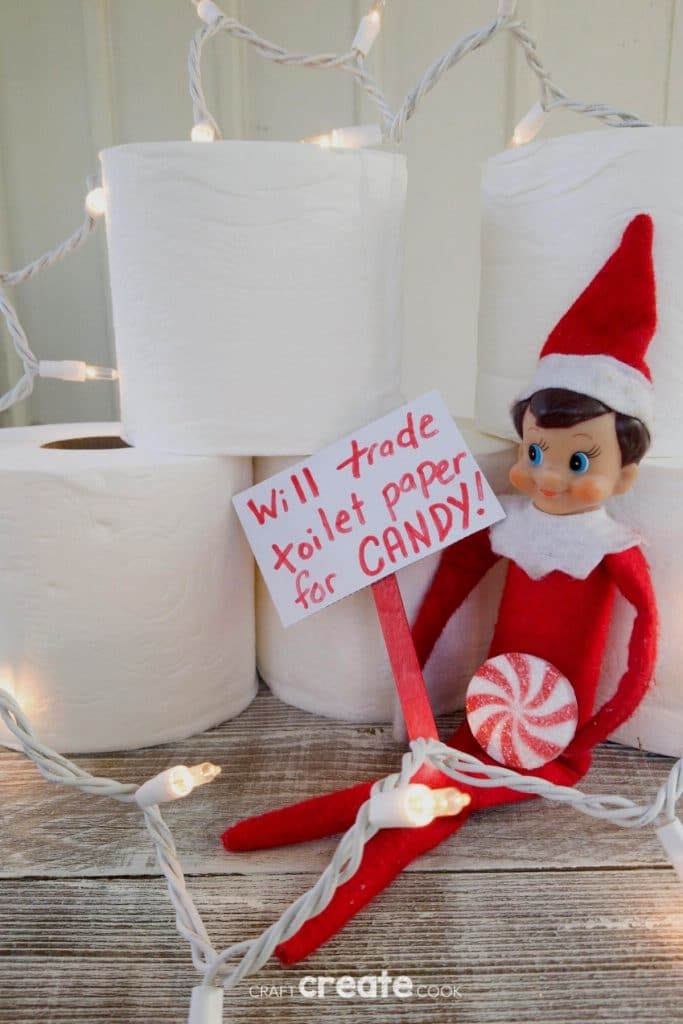 How to Set Up The Elf on the Shelf
This is super easy to do and sure to be one that everyone will enjoy.
On a scrap piece of paper, write a note saying "Will trade for candy", or a similer "Buy 1 roll for 1 piece of candy" message.
Glue the message onto a craft stick and set aside.
Stack toilet paper rolls into a pyramid then place the sign against the stack.
Lean your elf against the toilet paper and place a piece of candy on his/her lap.
Are There Special Rules for My Elf?
Every family has unique rules for their little elf friend, but there are a few special rules that apply to all elves. Those are below.
The elf moves every night while the kids are sleeping.
Kids are not supposed to touch the elf or he loses his magic.
The elf goes back to the North Pole after Christmas.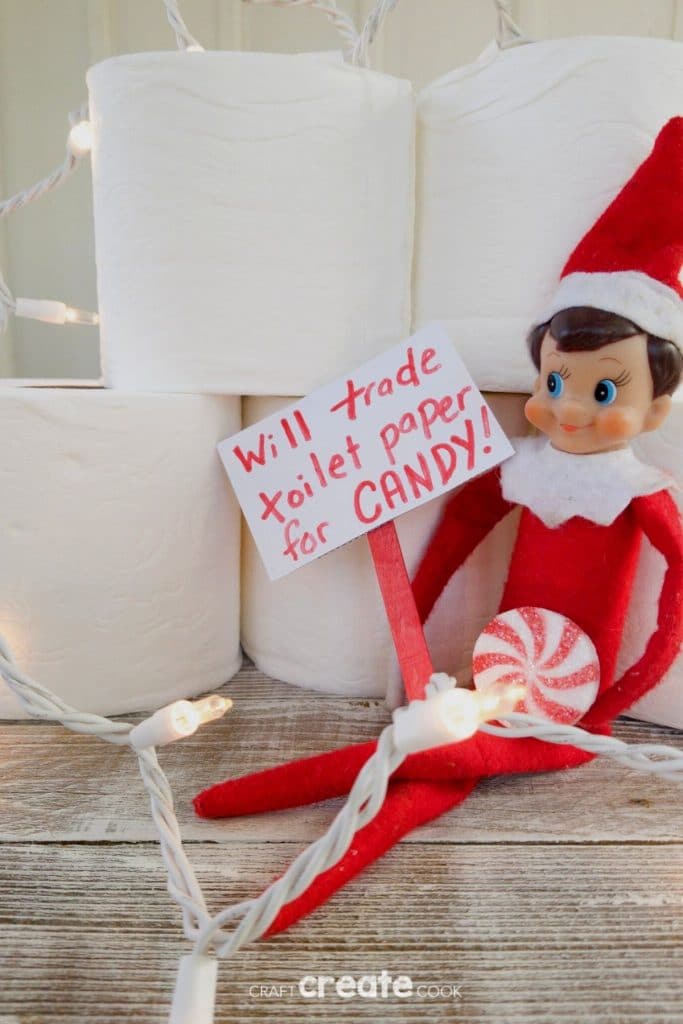 Where Can I Find More Supplies to Make Elf on the Shelf Fun?
If you really want to get into the spirit, you should ad more fun accessories to your elf displays. Below are some of my personal favorites!
What Other Elf on the Shelf Ideas Are There?
Need something to do for another night? I've gathered up our favorites here to share with you. Have fun creating unique ideas to surprise your kids each day with their elf antics!