This last minute idea for your Elf on the Shelf is a great choice for anyone who has a carpenter or builder in their family! Setting up your elf to build a house is fun, easy, and ideal for a super fast idea when you've forgotten to move your elf!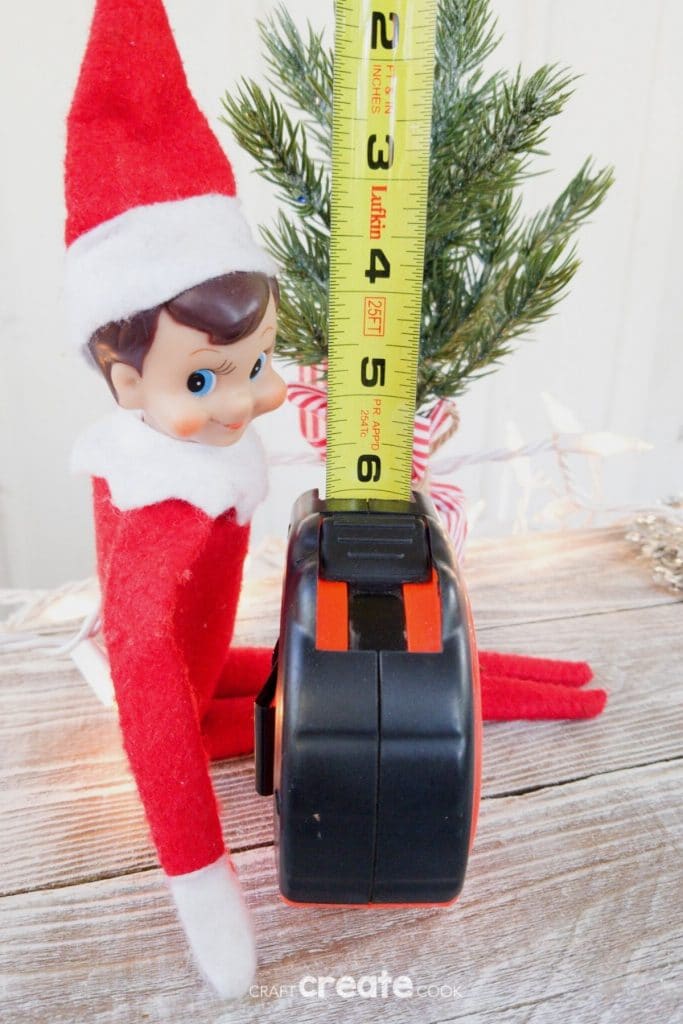 What Do I Need for My Elf on the Shelf to Build a House?
For this idea, you really just need two items. Your Elf and a tape measure! Of course, I like adding more to my elf setup, but when I am in a hurry, only one or two items is nice. If you want more variety, below are some ideas to really set up your elf for a cool house building project.
Add a small notepad and paper with dimensions that your elf has measured.
Stack a bunch of blocks together or even LEGO's in a pile for the elf to "use".
Have paint strips beside the elf for them to choose colors to decorate their home.
Sit your elf on a magazine of home decor ideas to choose their own look.
Add a little elf tool belt or miniature tools to the look.
How to Setup This Elf Idea
I like the idea of placing the elf on a shelf or counter with an open space that he or she can "build" their home. Next to that placing the measuring tape or other items mentioned above is necessary.
Other ideas that I like are to make sure you include some Christmas decor around the elf. Things like mini lights, a small tree, or even just some candy canes.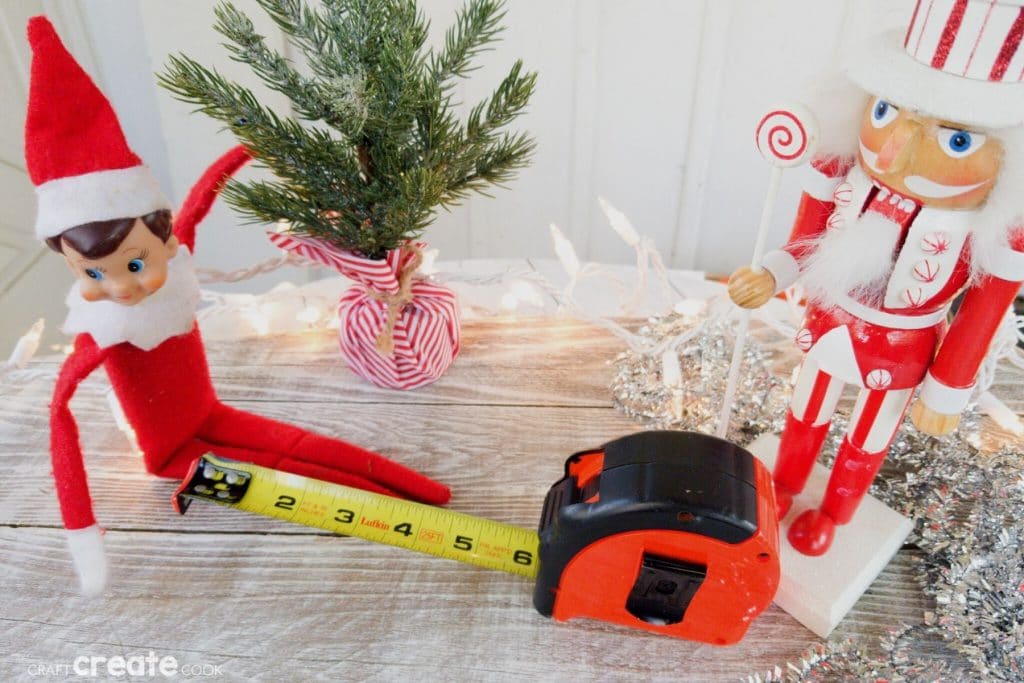 What Are Some More Elf on the Shelf Ideas?
If you want to add eve more variety to your Elf on the Shelf antics, there are tons of fun ideas we have found or shared in the past. You can use these ideas for a base to create your own or duplicate exactly for easy ways to swap out your elf every morning.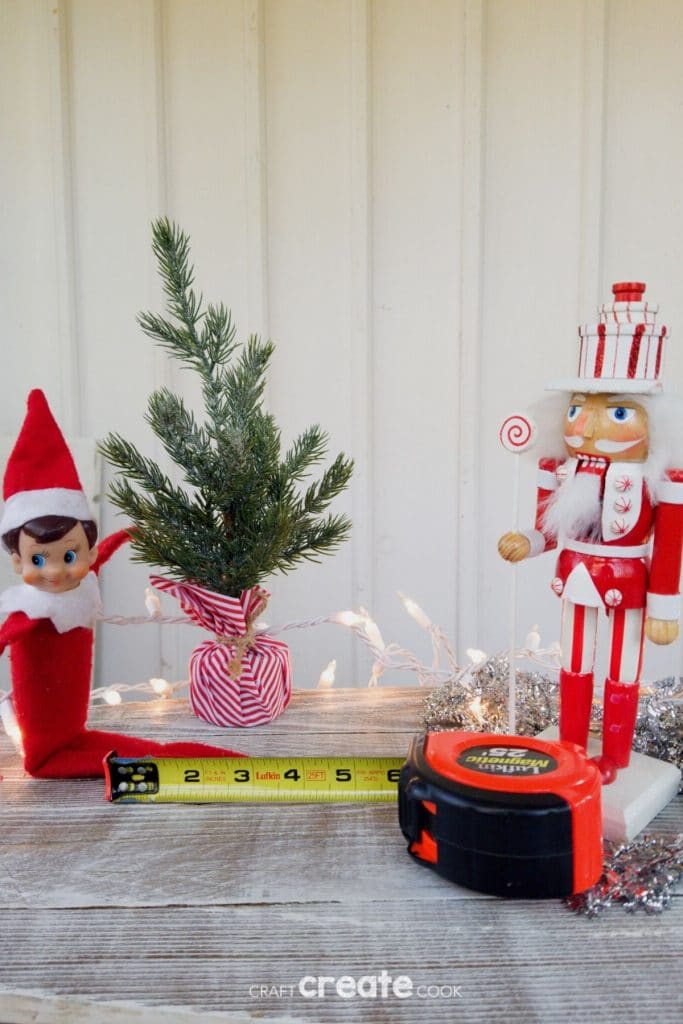 Are There Elf on the Shelf Rules I Should Follow?
While you can find a ton of rules online for the Elf on the Shelf, what you choose to enforce is really a personal family choice. There are a few rules that are pretty standard to consider below.
The elf moves every night while the kids are sleeping.
Kids are not supposed to touch the elf or he loses his magic.
The elf goes back to the North Pole after Christmas.
Add to this list whatever works best for your family dynamic. The rules you use with your elf will definitely change as your family and children grow. Younger kids may need lenience while older kids might gnat something more silly as they outgrow the original elf idea.