These cream cheese lemon bars are so easy to make with the help of a box of cake mix!
Raise your hand if you L-O-V-E Lemon! I know that my co-blogger Jill is a fan of lemon as well as my neighbor! I will admit, it's not my first choice (that's chocolate) but if I was faced with something lemon or nothing, I'd go for lemon!
Since my neighbor absolutely loves lemon, I made these cream cheese lemon bars and dropped them off at her door for her birthday! She was overjoyed as she's not a big cook or baker, and I loved seeing the smile on her face.
With the help of a box of cakes mix and a few mix-ins you'll be surprised how amazing these cream cheese lemon bars taste!
Bar recipes are my favorite because they are very easy to make and they travel well. They are perfect for a larger family gathering or a pot luck. This recipe is almost like a cake, but it's dense and can be eaten with a fork or your fingers like a brownie, which makes it a great grab-and-go dessert!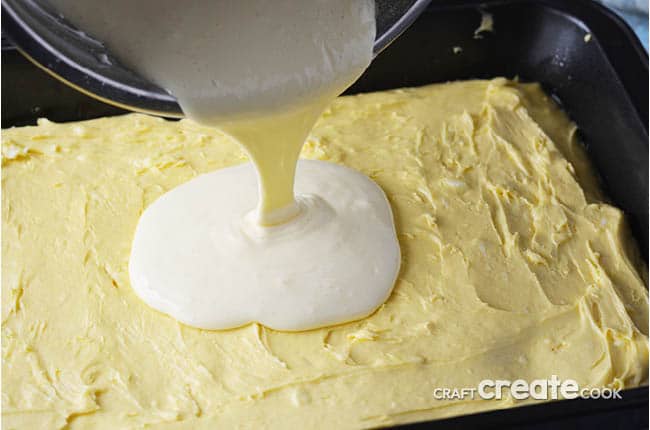 With the help of a simple but tasty homemade cream cheese topping, these lemon bars are taken to the next level of amazing!
How to Make Cream Cheese Lemon Bars
For the complete recipe head over to Princess Pinky Girl where I shared the recipe for these easy cream cheese lemon bars! And if you make this recipe, let us know if the comment section below! We'd love to hear what you thought about them!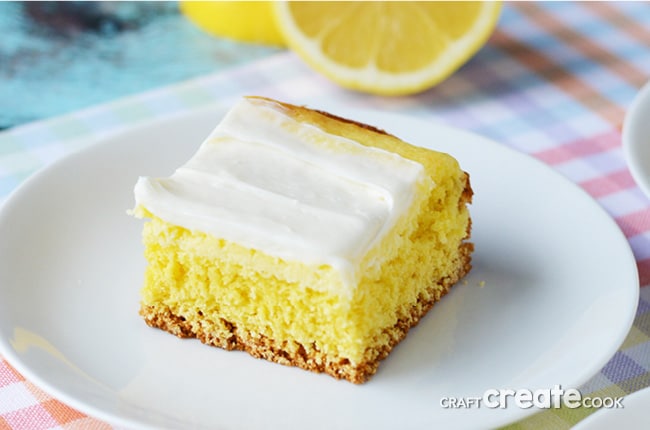 If you are looking for more lemon recipes, we have them!

Try Jill's favorite Classic Lemon Butter Cookies that melt in your mouth!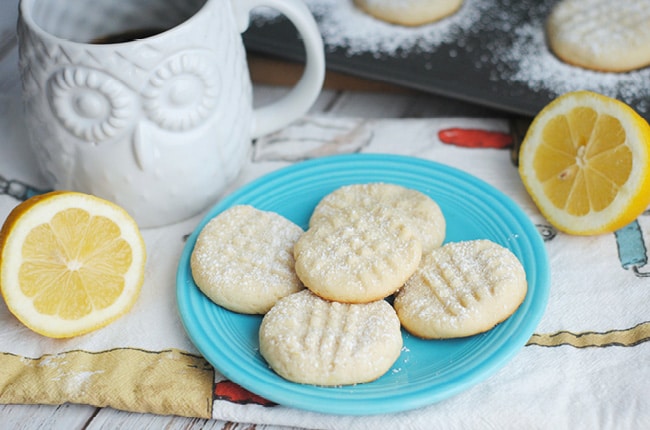 Chocolate Chip Lemon Zucchini Cake is so delicious you'll have guests asking for a second piece!
Strawberry Lemon Muffins are perfect with a cup of coffee for breakfast.
Save
Save
Save