Here's 20 American Girl DIY Ideas that you'll be sure to love.
Do your kids have an American Girl Doll? My daughters do and we are hooked. My oldest daughter received her first American Girl Doll a few years ago for Christmas and it was a Just Like Me doll that looks exactly like her: dark skin, dark hair and dark eyes. She's my Native American baby. My youngest received a Bitty Baby a few months later and immediately fell in love. Recently, we added the 2017 American Girl of the Year, Lea Clark and Camille Wellie Wisher to our American Girl Doll collection.
I know American Girl products can be on the pricey side but I also love the wholesome play that comes from their products and keeps my girls off our electronics. They play with their American Girl Dolls daily for several hours at a time. Heck, even I enjoy dressing them up and helping them with their dolls and getting in on the action.
If you love American Girl Dolls as much as we do, you probably try to save money on their accessories as you can. There are so many fun American Girl Doll DIY ideas and crafts on Pinterest that it can be overwhelming. Today on the blog we are sharing 20 American Girl DIY ideas. These ideas are fun and most are easy enough for even the least crafty people.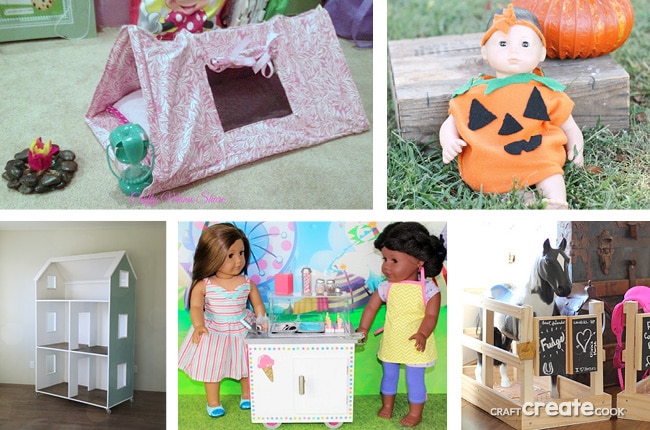 20 American Girl DIY Ideas
You will also want to read and make our: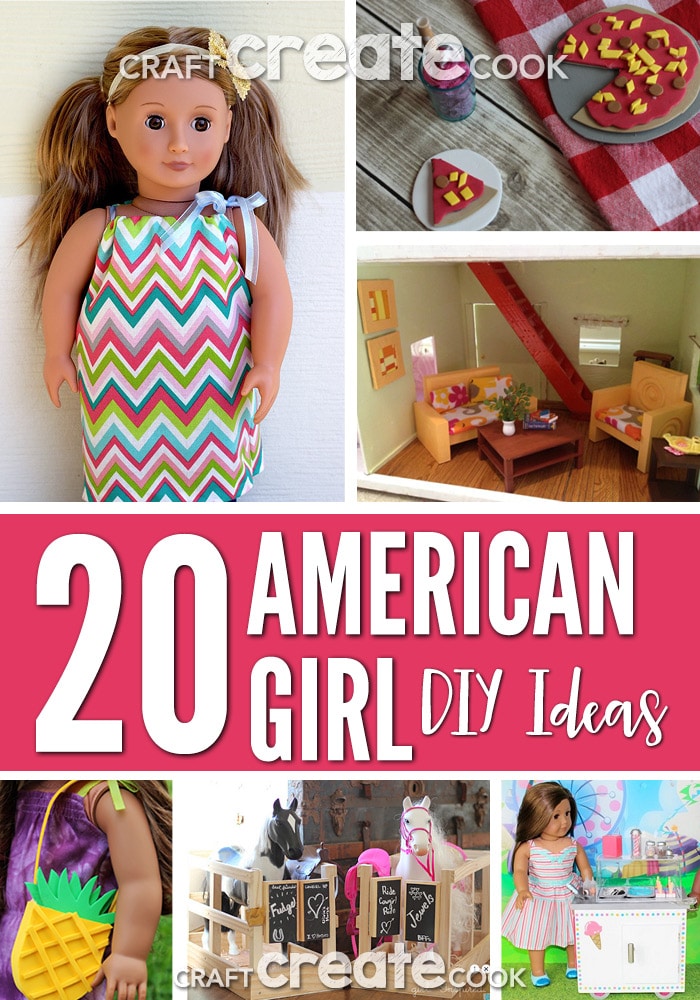 Save