Create your own home spa by adding DIY Peppermint Bath Bombs and enjoying a relaxing evening in, reading a book, or listening to a little music.
I love getting pampered. Hair, nails, massages, you name it, but when Christmas season rolls around and my wallet isn't as full, home spa nights are one of my favorites!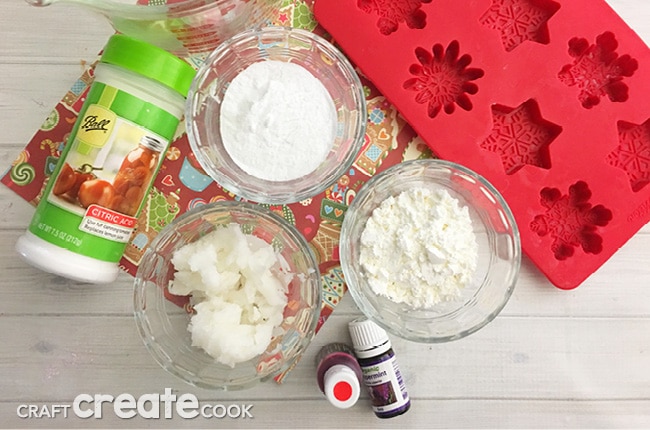 Foot soaks are one of my favorites as well as painting my fingernails and ending with a nice hot bath. Bath bombs are a great way of adding a little fizz and essential oil goodness to pamper your body even more. These Peppermint Bath Bombs are one of my favorites to make because of the cooling effect that the peppermint has on the skin.
How to Make Bath Bombs
Grab a few ingredients and you'll be on your way to pampering yourself!
1/2 cup baking soda
1/2 cup Ball Citric Acid
1/4 cup cornstarch
1/4 cup coconut oil
red food coloring (optional)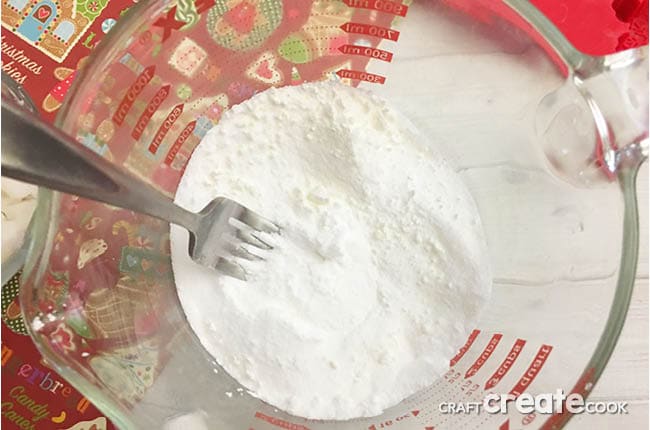 First you will need to combine your baking soda, citric acid, and cornstarch and mix well.
Add a couple drops of food coloring and mix together (use your finger tips to press and grind the food coloring drops because they will ball up).
Carefully heat your coconut oil in the microwave then stir in your essential oil and slowly pour and stir into your mixture (should be the consistency of wet sand).
Press your mixture firmly into your molds and let set overnight
Add one snowflake to your bath and watch it fizz and release the smell of peppermint.
Store your peppermint bath bombs in an airtight container and drop 1-2 in your bath. Or package them in a cellophane bag and give them away as holiday gifts!
You might also like to try making some other DIY beauty products:
Save