This is a sponsored conversation written by me on behalf of The J.M. Smucker Company. The opinions and text are all mine.
It might be time to consider switching your dog to a healthy grain-free diet.
Our dog, Oscar, truly is a member of the family! Every morning he comes on school drop off trips with us, as well as after school pick-up. Oscar sleeps in my bed and sometimes his own bed! He's our family's 9 year old "baby" and gets spoiled the most.
As Oscar got older, I began to consider some changes in his diet and recently switched him to grain-free dog food. So far, things are going well. The first thing I noticed was Oscar's coat seems smoother and shinier. He has much better morning breath, since he wakes me up with kisses, and he is much less gassy at night! (It's true! I'm covering my nose with the sheet much less at night!) Plus, I swear his tail is wagging faster!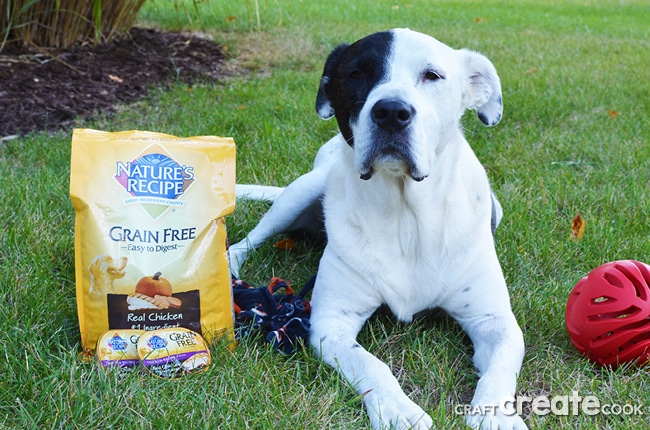 Recently I opted to switch Oscar from his usual grain-free dog food to Nature's Recipe Grain-Free Real Chicken Dog Food because I saw it was available at Walmart while I was doing my weekly shopping! I noticed it on an end cap in the pet care section and spun the cart around in amazement!
When I put Oscar on grain-free dog food, one of the brands I considered was Nature's Recipe. I used to find it difficult to find Nature's Recipe because I had to visit the pet specialty store to grab a bag. And being a mom of 2, I didn't have the extra time or energy to make another stop for dog food. Now that it's available at Walmart, this makes life so much easier!
Why Choose Nature's Recipe Grain Free Dog Food?
No corn, wheat or soy in any of the ingredients
High quality ingredients
No preservatives or artificial colors
No poultry or by-product meal
Large selection of grain-free options
Specially crafted recipes your dog will love
Switching your dog to a different food is easy! Plus, you can grab smaller, 4.5lb bags of Nature's Recipe food to see how your dog tolerates the flavors and change. But overall, it's easy to transition your dog to new food.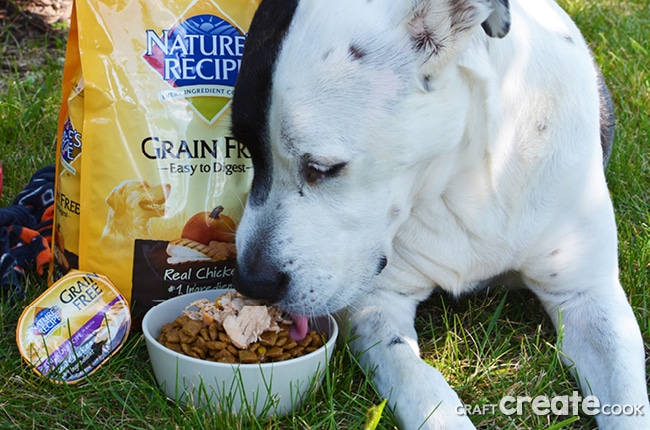 How to Transition Dogs to New Food:
Make sure your dog is currently healthy and always check with your vet before swapping your dog's food. A puppy needs a different diet than a senior dog, as well as a pregnant or nursing mama.
Prepare to transition your dog's food over a weeks' time, making sure you are home and able to monitor your dog's progress on the new food. So mark your calendar and plan ahead.
Decrease the amount of usual food you give to your pet and gradually increase the amount of new food you give to your pet.
By day 3 or 4 you should have a 50/50 mix of old and new food in your dog's bowl.
On the 7th day you should be serving a full bowl of the new food.
While you are working on the dog food transition, you can look for signs your dog is not tolerating the food well. Some of these items include:
diarrhea or loose stools
vomit
loss of appetite
If any of these signs are present, you'll want to stop the gradual new dog food transition, continue your dog on his existing food, and talk to your vet about other options.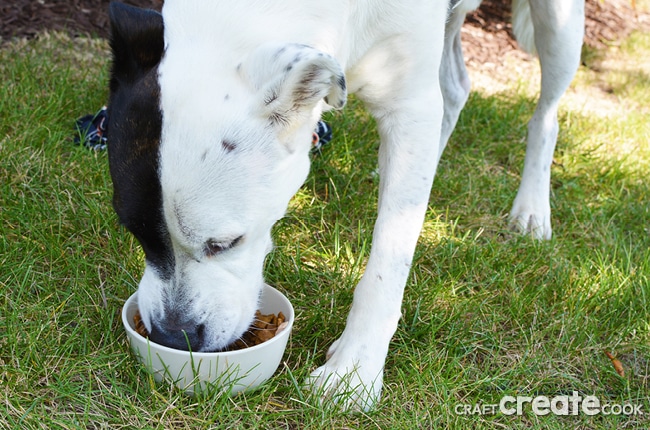 In Oscar's case, I had no problem transitioning my best friend to Nature's Recipe. In fact, I think Oscar likes this grain-free food better, and he seems to have more energy and vibrancy in his step. I give Oscar dry food in the morning and in the evening for his dinner serving, I give Oscar dry and wet food and he absolutely loves it! And that makes me really happy because I hope Oscar is around for many years to come!
If you are a dog parent and considering taking the leap to grain free-foods, grab a bag of Nature's Recipe at Walmart, a true, one-stop shopping experience, with the best quality ingredients for your furry friend.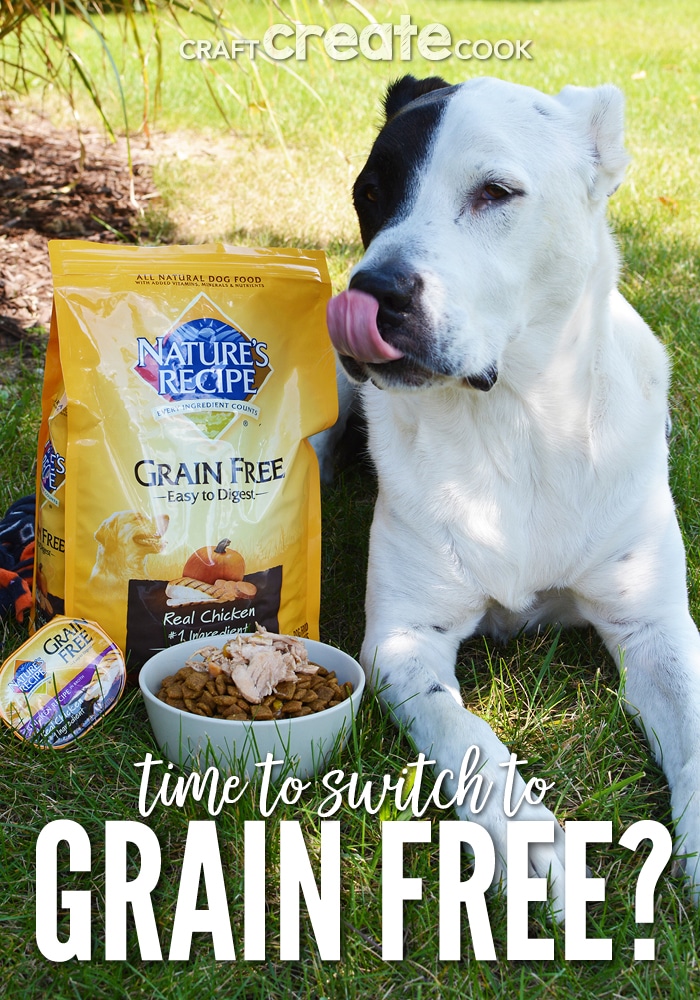 Save
Save
Save
Save
Save
Save