This shop has been compensated by Collective Bias, Inc. and its advertiser, MARS. All opinions are mine alone. #BOOItForward #CollectiveBias
This Fun Halloween BOO Kit is perfect for surprising friends and coworkers this Halloween!
Halloween is right around the corner and it's time to have some fun! Halloween is my absolute favorite holiday. I love the costumes, the trick or treating, the school parties and surprising my friends and family with BOO kits!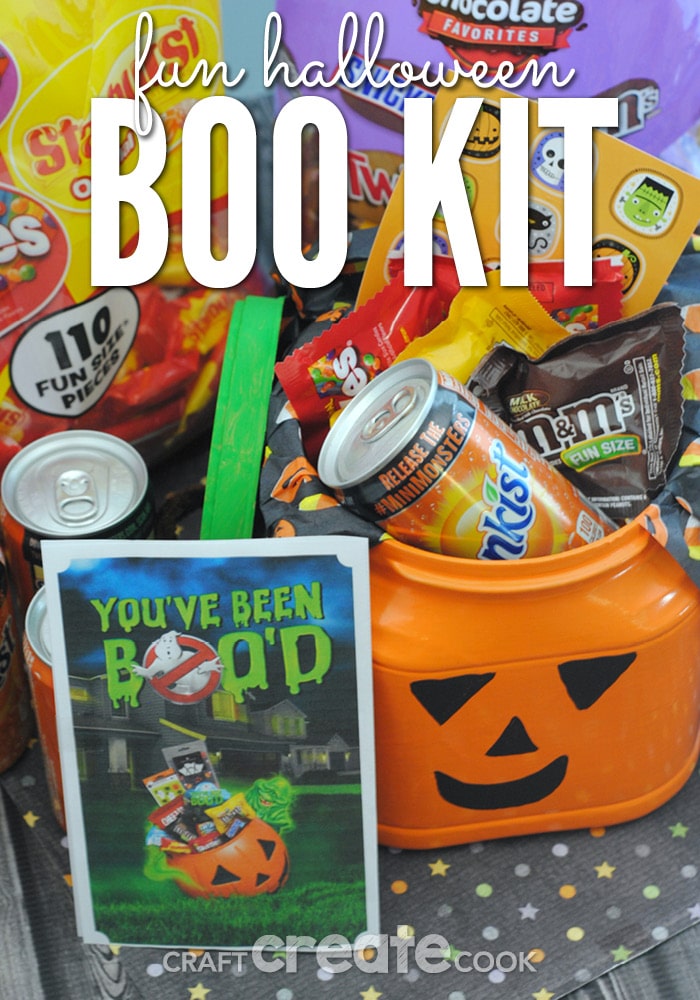 When fall hits I head to my local Walmart for all my BOO'ing needs: M&M'S®, SNICKERS®, TWIX®, Skittles®, Starburst®, Life Savers®, American Greetings®, Sunkist® Soda, Canada Dry®, 7UP®, and A&W® Root Beer. These are perfect picks for creating fun and unique BOO kits! The American Greetings® add a fun touch to whatever container you are using and it's so fun to fill with yummy treats like M&M'S® and Skittles® candies! Top it off with your favorite Sunkist Soda, Canada Dry, 7UP, or A&W Root Beer mini monster cans*, which are great for sharing. I love soda and these cans are cute AND the perfect size!
* Find these limited edition cans in-store at your local Walmart.
This year I am in ready for Halloween early and I decided to create a fun BOO kit by upcycling a large plastic coffee container and making it into a Jack-O-Lantern that I could fill with awesome treats! I just happened to have an almost empty coffee container in the cupboard so I washed it out, dried it and got to work. It only took a few hours once everything dried and it's now ready to be delivered!
Materials Needed
Large empty coffee container, washed and dried
Orange acrylic paint
Black acrylic paint
Green Acrylic paint
Paint brush
Old newspaper
Brown pipe cleaner
Small craft scissors
M&M'S®, SNICKERS®, TWIX®, Skittles®, Starburst®, Life Savers®, American Greetings®
Products, Sunkist Soda, Canada Dry, 7UP, or A&W Root Beer to fill your BOO kit. Grab a $1 Ibotta offer right now for the mini monster cans at your local Walmart.
Directions
#1. Lay down the old newspaper where you plan on painting your coffee container.
#2. Use the orange acrylic paint to paint the coffee container orange (see photo above).
#3. Let dry completely.
#4. Touch up any spots if needed with more orange paint.
#5. Once the container is dry use the black acrylic paint to add a face on the Jack-O-Lantern (see photo above).
#6. Let dry.
#7. Paint the container lid green and let dry.
#8. Use the craft scissors to make a small hole in the top of the lid (see photo above).
#9. Fold the brown pipe cleaner in half and insert through the hole in the lid. Gently shape the pipe cleaner into a 'stem' for your Jack-O-Lantern.
#10. Once your container is completely painted and fully dry, make your BOO bundle by filling it with American Greetings® Halloween tissue paper, M&M'S®, SNICKERS®, TWIX®, Skittles®, Starburst® and Sunkist Soda, Canada Dry, 7UP, or A&W Root Beer mini monster cans. These cans are so fun and perfect for Halloween. The monsters on each can will actually come to life! All you have to do is simply download the Mini Monsters AR app and try it out for free!
#11. Add American Greetings® stickers to your container for some extra flair if you wish.
#12. Next, print your own BOO card for your BOO kit at BOOItForward.com and include with your BOO kit.
#13. Secretly deliver the BOO kit to the recipient and then they can BOO it Forward!
Want to have an even more exciting Halloween? Enter the BOO it Forward Sweepstakes for your chance to win a $500 Walmart Gift Card!
Want to experience the Mini Monsters AR App: The monster on each can comes to life with an augmented reality experience. The monsters interact with each other! You can activate the experience by downloading the app by visiting www.minimonsters.com.
Save
Save