Dollar Shave Club sent me a monthly shave box free of charge to review. All opinions are 100% mine.
We've teamed up with another great company called Dollar Shave Club! A top rated company to give you a great shave for only a few bucks a month.
What is Dollar Shave Club? It is a monthly subscription box that brings great shaving products to your front door once a month. You get to pick and choose what goes in your box, unlike a lot of other monthly box subscriptions. They selected a lot of great items for me, and they actually offer your first box free with the purchase of an $8.00 tube of shave butter. Craft Create Cook has teamed up with them to offer you a totally free box of goodies! Whether it's for yourself or your significant other, Dollar Shave Club is sure to please!
I was super excited when I saw my Dollar Shave Club box arrive because I've been hearing great things about this company. When I opened it, this is what I found:
The 4X Razor with 4 cartridges
The Executive with 4 cartridges
Easy Shave Butter
Pillowy Shave Lather
Post Shave Cream
Miracle Repair Serum
Good Shake Hand Cream
Daily Face Moisturizer with Sunscreen
Wind Master Lip Balm
A few of my favorite products are the 4X Razor paired with the Pillowy Shave Lather. My husband and I both shared the box because women want a close shave, too. I have to tell you this box is not just for men. The lather smells like peppermint and was super thick so it didn't wash right off when I got my skin wet. I found the 4X razor to be the best with this Pillowy Shave Later, because of the amount of blades in the razor didn't get clogged with later, and I ended up with an ultra close shave.
The Good Shake Hand Cream made both of our hands feeling silky smooth, with the amount of times we wash them a day that's quite an achievement.
The Daily Face Moisturizer with Sunscreen smells light and fresh. I put it on after the shower to protect my face for the day since it has an SPF of 25. Which is perfect for the summer months.
The Wind Master Lip Balm helped my summer beach chapped lips and left them smelling of mint leaves.
I highly recommend Dollar Shave Club if you want your face and legs feeling silky smooth for days, with a delivery right to your door, so you don't have to worry about running out of product.
Now enter our great giveaway to have a chance of getting all these great products pictured below given to you free by Dollar Shave Club!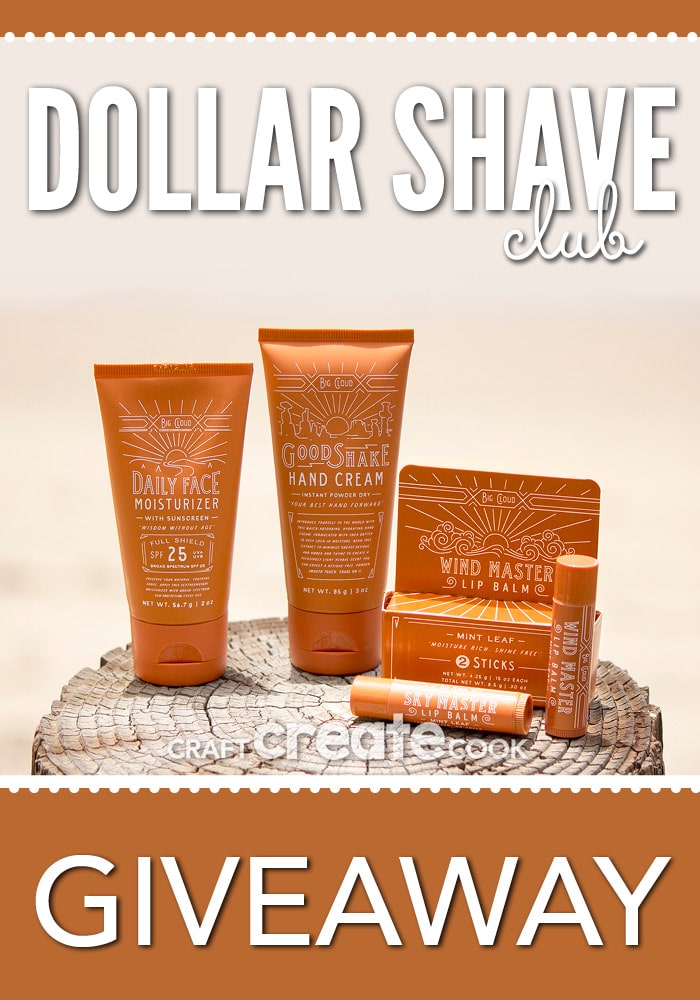 a Rafflecopter giveaway

Check out these other products we LOVE!
The Popcorn Ball and Surprise Ride Box for the Kids
Save
Save