Packing for a day at the beach can be hectic, especially with a couple kids. This list of 15 Things To Pack For The Beach is here to help you out!
One of our favorite things to do in the summer is go to the beach. Lucky for us we live in the Great Lake state so there are lots to choose from. The Great Lakes are definitely cold but it has never stopped us. A dip feels great in the summertime. Every time we go we are always frantically looking for our sunscreen, toys, etc. Trying to think if we missed anything. So I made a list that I can check off while I pack.
Large beach blanket or fitted sheet: We've all seen the fitted sheet beach hack, I've done it! It actually does work until you need to move something. So a large blanket works great, too.
Swimsuits: I would wear, rather than pack my swimsuit, in case there isn't a changing area.
Towels: One for everyone, and it doesn't hurt to bring a couple extra to sit on for the ride home.
Sunscreen: "If I could offer you only one tip for the future, sunscreen would be it." Okay that's apoem by Mary Schmich, but still, who likes a sunburn?
Aloe Vera Gel: Okay so you are bringing sunscreen and you don't think you'll need this, but what if you miss a spot?
Beach Umbrella: If your at the beach all day, it gets hot. You and your kids will be a little happier with a little shade in their lives that day.
A cooler filled with snacks and drinks: Sandwiches, cheese sticks, fruit, waters, and sports drinks are all easy to keep in a cooler. I like this cooler on wheels. It doubles as an extra seat while on the beach. And although it's hard to drag across the sand, you can stack some of your gear on top of it to drag across the sand. Plan ahead and toss our watermelon ice pops into the cooler for a healthy and cool treat!
Sunglasses: Sunglasses are one thing I forget way too often. I'm always stealing my husbands. But when I have them, It's so much nicer.
Beach Toys: Kids are never too old for beach toys. Shovels, sand castle molds, and buckets are a must have to beach fun. Consider using old cottage cheese and yogurt containers. They work just as well.
Plastic bags: For your electronics, wet towels, trash and anything you need to keep dry.
Rubber flip flops: Way easier to put on than other sandals and you can get them wet. Plus they protect your feet from the hot sand.
Beach chairs: You'll need to sit up and be comfy to watch your kiddos play. I love these chairs because I can carry them like a backpack to my spot. And the cup holder keeps my beverages sand free.
Aspirin/ibuprofen: Too much sunshine tends to give me a headache. I always carry it just in case.
Wipes: It's easy to rinse your hands in the water, but wipes are nice for cleaning up messes, wiping faces and hands and trying to sanitize before eating.
Dry clothes: A pair of clothes that's easy to change into like sport shorts and a t-shirt. And if you're wearing your suit to the beach, don't forget to pack your underwear!
Share your beach essentials in the comments below!
Toss these Watermelon Ice Pops into your cooler for the kids to enjoy while at the beach!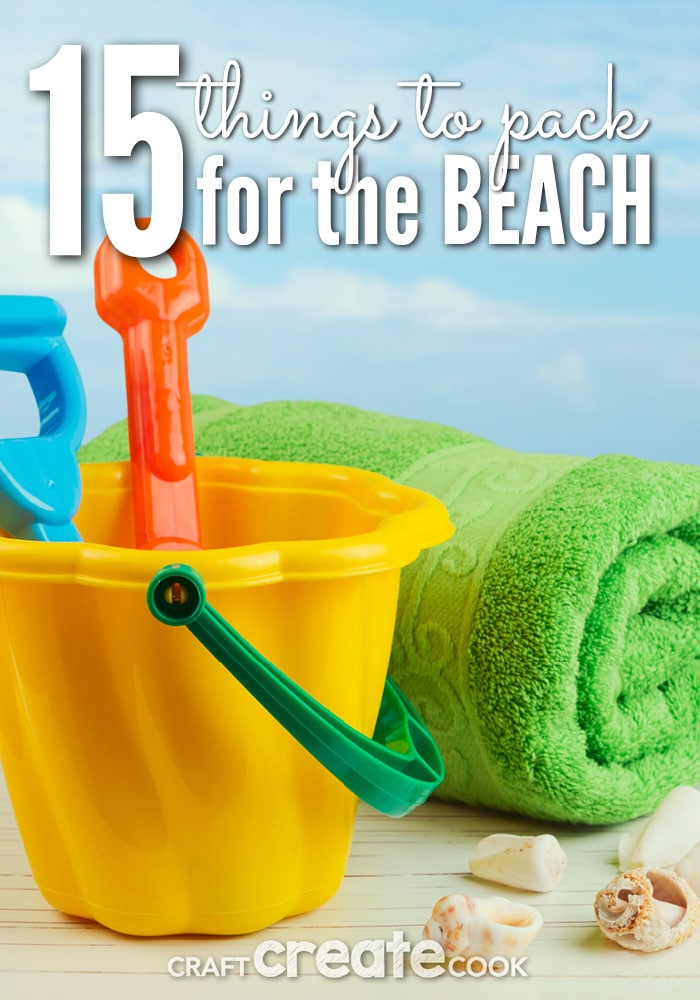 Save
Save