This is a sponsored conversation written by me on behalf of Tyson Foods, Inc. The opinions and text are all mine.
The back to school season is a crazy time of year. I have kids at two different schools, so it seems like I spend hours in the car daily driving them to and from their respective places.
As if that isn't hectic enough, my son is currently playing on a year-round travel baseball team. His practices are after school from the very first week.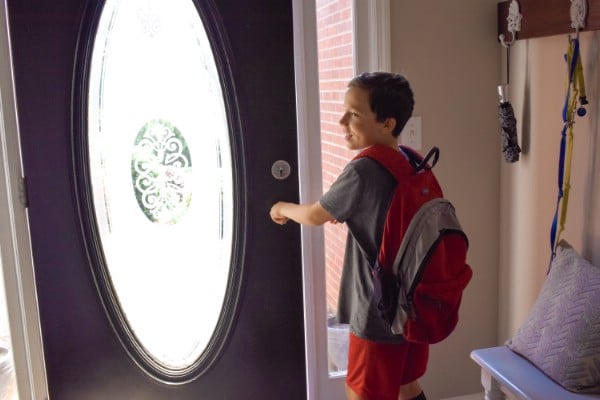 Our afternoons look something like this- my son gets off the bus and bursts through the door. Lunch for his class is around 11am and when he arrives home it is after 3pm. Needless to say, the kid is starving!
Trying to squeeze in mealtimes and after school activities is definitely a challenge! Here are a few tips that I have found to make things go more smoothly.
Tip #1 Have filling after school snacks ready.
It is my job to give my son something that will fill him up before baseball practice and provide him enough energy to make it until dinner later at night.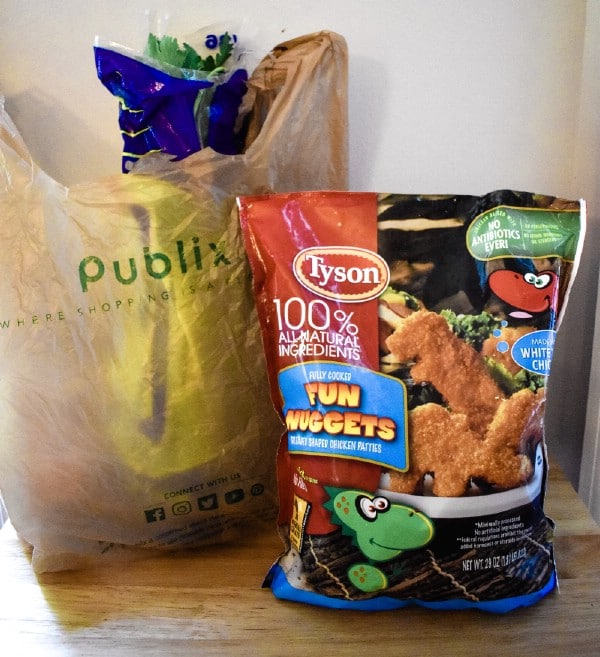 Lucky for us, Tyson® products, available in the freezer section at Publix, are an easy way to make mealtimes easier, more wholesome, and more interesting. Tyson Fun Nuggets are made with all natural* ingredients and from chicken raised with no antibiotics ever. The breading is made from 100% whole grains too.
*minimally processed. No artificial ingredients.
And even though my son is a picky eater, he loves the Tyson Fun Nuggets shapes and taste.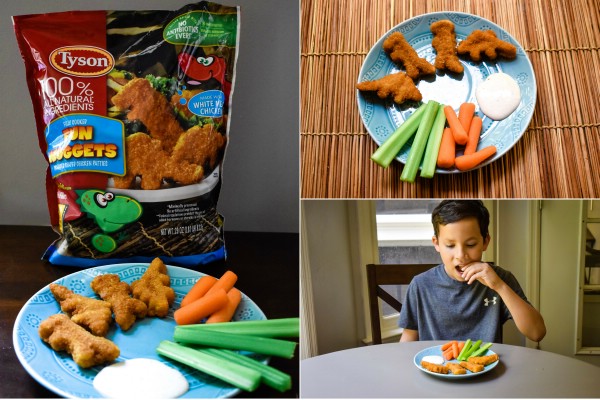 The nuggets are so cute too! I pair them with celery, carrots and ranch to get in some veggies. It is an after-school snack my son just loves.
Tip #2 Have all gear ready to go.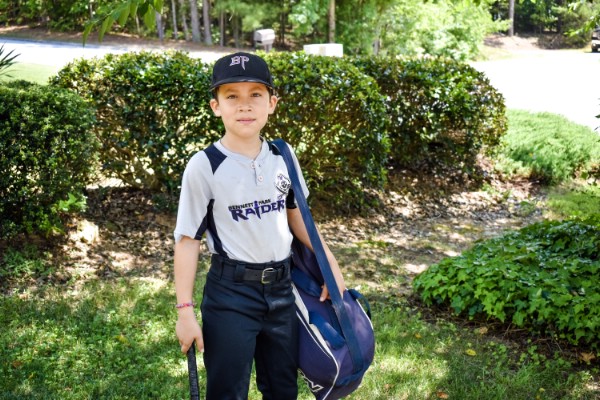 When we are finished with the after-school snacks, it is time to head to baseball. It is so great to be outside with friends. For the kids, to get some time to run around and get exercise after a long day indoors is so important.
I keep all of my son's equipment together and packed to go to prevent chaos right when we are trying to get out the door. Not only does this save time, but it saves my sanity to be leaving on schedule instead of tearing apart the house for random baseball necessities.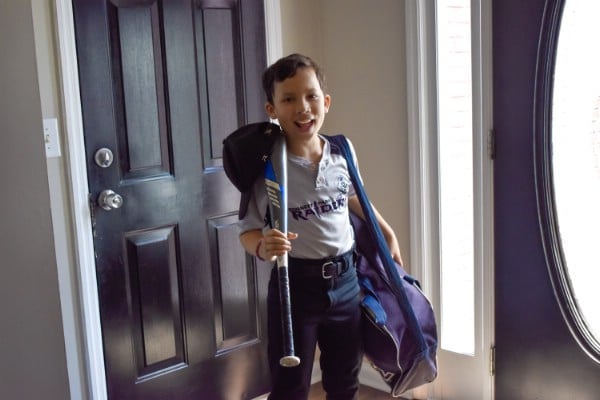 When we arrive home, I have my son go straight to the laundry room to take off his dirty clothes and put them right in the washer. I was always digging pieces of his uniform out of the hamper that he needed and washing them at the last minute. I do more laundry now, but it is definitely less stress overall and prevents the frantic attempts to get clothes dry in time.
Tip #3 Make dinner ahead of time or have an easy solution in mind.
We are at the park all the way until dinnertime and when we get back in the door, it is time for cooking and homework.
On nights like this, it is important to have dinner planned out ahead of time. Barber Foods® Stuffed Chicken Breasts, also found in the freezer section of Publix, are an easy to make dinner idea that keeps me from being a slave at the stove all night.
I can pop the chicken into the oven and while it is cooking I have time to help with homework and reading. My kids love the Cordon Bleu variety, which is flavorful combination of high-quality chicken hand-stuffed with ham and cheese. I can easily pair it with a starch and a veggie for a balanced meal everyone will love.
Back to school doesn't have to be so crazy, even if your child is involved in after school activities. Tyson products help moms get through the back to school mealtime dilemmas by offering quality products for all times of day.
Save on Tyson Products at Publix
And even better, Publix is offering $3 off Tyson products when you buy $15 of participating items: Barber Foods Stuffed Chicken Breasts, State Fair® Corn Dogs, Jimmy Dean® Frozen Breakfast, Tyson® Any'tizers® Snacks, Tyson Frozen Fully Cooked Chicken, Hillshire Farm® Lunchmeat. Offer valid dates: 7/20/19 – 8/3/19. Find a Publix near you by checking out their store locator here.