Let's get creative with some easy and fun Shark Week Recipes!
It's officially Shark Week on the Discovery Channel! My kids love sharks. My son recently downloaded the Hungry Shark app on our iPad. The kids love it and it's one of their favorite go-to games during screen time. We don't have cable TV and can only stream shows after they are live but that doesn't stop us from watching Discovery Channel shows after they've been aired.
If you love Shark Week as much as we do, then you definitely need some fun shark snacks and treats to eat while watching Shark Week. Last summer, Erica created this yummy Shark Pudding Cups and I've searched the net for the best Shark Themed snacks and treats!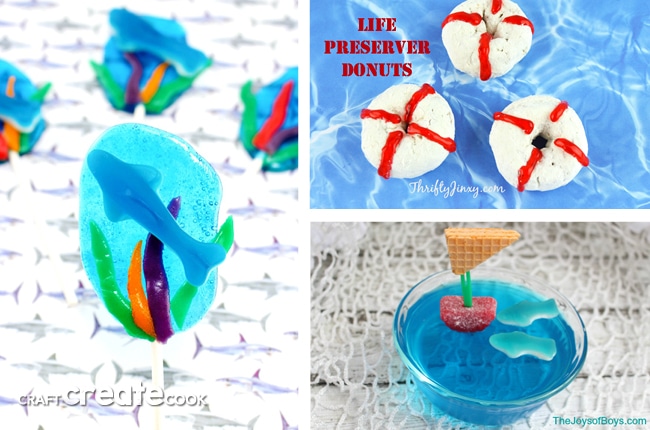 20 Creative Shark Week Recipes
You will also love our:
Save