This post is sponsored by BabbleBoxx.com.
It's almost Halloween and looking out my office window I see snow. Yep, I see the white stuff coming down on my front lawn and it's sticking. School and after school activities are in full swing and I am always looking for ways to save time and sanity when it comes to kids, life, cooking and entertaining. I partnered with Babbleboxx and was able to try some fabulous new products that are great for snacking, easy meals and just overall healthier options that prove eating well doesn't have to be hard or time consuming.
We are huge fans NEW RAGÚ Simply Chunky Marinara Pasta Sauce perfect for easy weeknight meals when you are rushed and need something quick and healthy on the dinner table. NEW RAGÚ® Simply Chunky Marinara Pasta Sauce is made from 100% olive oil and has NO added sugar. I love serving it over zoodles and spaghetti squash but this time I was able to pair it with Cali'flour Pizza Crust making a delicious and super easy low carb pepperoni pizza.
Come dinner time, I am always looking for quick and easy meal ideas. I also try to limit my carbs when I can help it. My family and I LOVE pizza and I am always trying new love carb crusts. I was excited to try out the Cali'flour Pizza Crust and NEW RAGÚ® Simply Chunky Marinara Pasta Sauce for a quick and easy meal after being at the ice rink all afternoon.
The Original Italian Cauliflower Pizza Crust only has 4 simple ingredients and is only 180 calories for the entire crust! Their Penne pasta is high in protein, grain free, gluten free and low glycemic.
Want to try Cali'flour Pizza Crust for yourself? Head over here and use code: NOFUSSFOODS for 15% off your order + plus FREE shipping. (*Cannot be combined with other discount codes or promos. No expiration date - however the coupon code is only good for one use per customer.)

Simple No Fuss Low Carb Cali'flour Pizza Recipe
Ingredients:
Cali'flour Pizza Crust
Pepperoni
Shredded mozzarella cheese
Other pizza toppings of your choice
Directions:
Preheat the oven according to the Cali'flour Pizza Crust directions. Did I mention the crust comes with a metal pan and I LOVE - it cooks the pizza perfectly and yes, I like mine a little crispier!
Top the Cali'flour Pizza Crust with NEW RAGÚ Simply Pasta Sauce, shredded mozzarella cheese and pepperoni.
Bake according to the package directions.
Cut into pieces and enjoy!
My kids LOVE Garden Lites products and the Blueberry Oat Muffins were no exception! The first ingredient in the Blueberry Oat Muffins is zucchini but I bet your kids would never know that (unless you told them of course). I love that they are allergy-friendly, including gluten, dairy & nut free! They are perfect for a quick on the go snack, easy breakfast when you're rushing out the door or a yummy mid-afternoon snack with a delicious cup of Red Diamond Classic Blend Gourmet Coffee. I love letting them thaw naturally for a few hours, but if you're in a time crunch simply microwave for 30 seconds and they're good to go! Go HERE to get $1 off coupon on your next in-store purchase!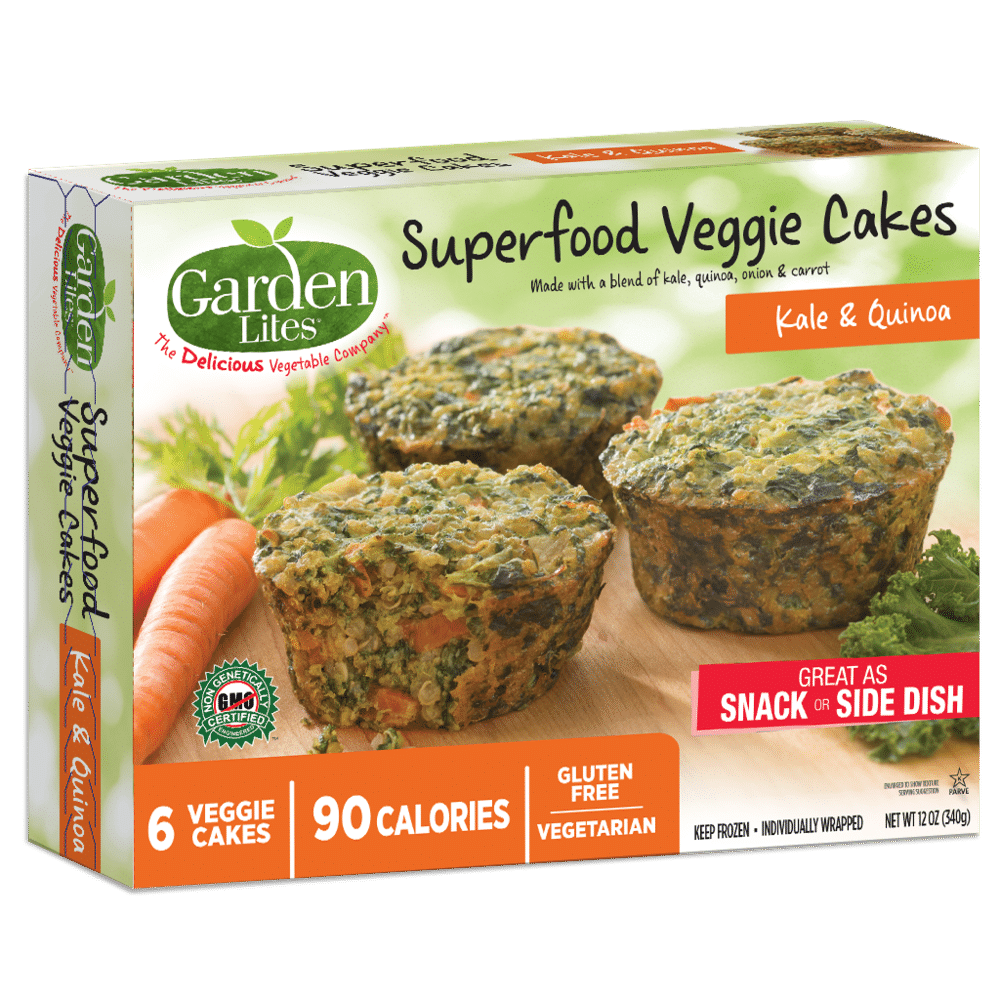 Want to try Garden Lites products for yourself? Head over here to order and get 20% using the code: BABBLE20
Garden Lite products go great with 11 oz bag of Red Diamond Classic Blend Gourmet Coffee. Rich Arabica coffee beans grown in Central and South America form a classic favorite blend of medium roast coffee with a rich consistent flavor. I love enjoying a cup of Red Diamond coffee with a splash of sweetener. It's the perfect afternoon pick me up when paired with a Garden Lites Blueberry Oat Muffin!
Want to try Red Diamond Classic Blend Gourmet Coffee? Head over here and enter code: coffee2018 to save 20% off your purchase (exp 12/31).