If your looking for a fun and festive Christmas cookie, you'll love these Reindeer Sugar Cookies.
Earlier this week I shared my Snowmen Sugar Cookies with you and wanted to show you how easy it is to turn a simple sugar cookie into anything. One of my favorite kids Christmas movies is Rudolph the Red-Nose Reindeer. A cute little story based on Santa's ninth reindeer. So I thought I'd shine the spotlight on Rudolph and make an awesome sugar cookie of him, similar to my snowmen.
They are super simple to make and the cookie dough doesn't spread in the oven, whatever size you cut is what size your gonna get. Just mix up this simple cookie dough recipe to get started.
After your cookies have finished baking, let them cool and you can start decorating. It's such a great and fun family activity for a chilly winter day. Or have some friends over and have a reindeer decorating contest with kids! They will love these cute cookies!
Make sure you check out our other great cookie recipes: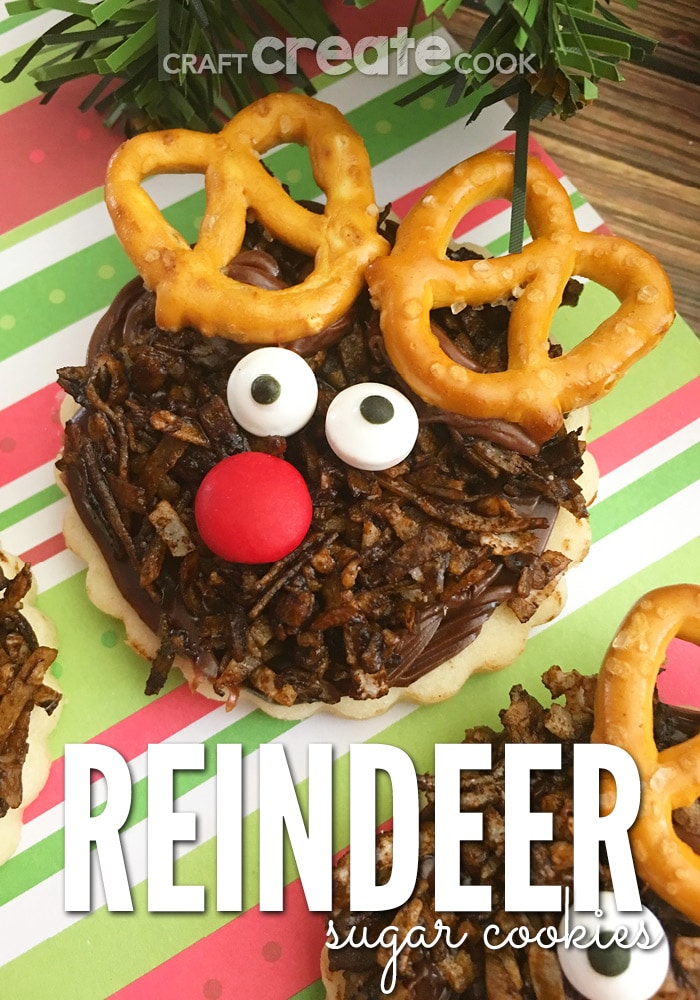 Yield: 40
Reindeer Sugar Cookies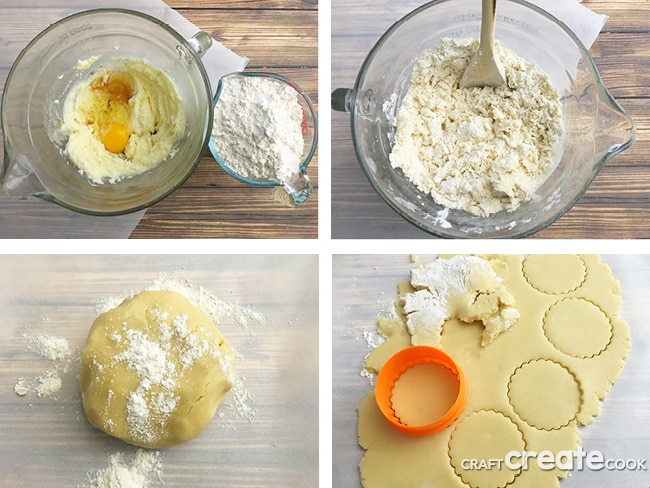 If your looking for a fun and festive Christmas cookie, you'll love these Reindeer Sugar Cookies.

Prep Time 15 minutes

Cook Time 10 minutes

Total Time 25 minutes
Ingredients
1½ cups softened salted butter
1½ cups granulated sugar
2 eggs
1 teaspoons vanilla extract
4½ cups all purpose flour
Chocolate frosting
1½ cups coconut flakes
Pretzel twists
Red and brown M&M's
Candy eyes
Brown food coloring
Instructions
Preheat your oven to 350 degrees and line a cookie pan with a piece of parchment paper.
In a large mixing bowl, soften your butter by placing it in the microwave for 30 seconds.
Add your sugar to the softened butter and mix for about 3 minutes with a hand mixer.
Mix in your eggs and vanilla extract
Add flour, one cup at a time until you have a thick and crumbly dough.
Form your dough into a large ball and roll out onto a lightly floured surface.
Use your scalloped cookie cutters to cut out your cookie shapes and place them onto your baking pan.
Bake for 10 minutes and let cool.
Frost your cookies with chocolate frosting
Mix your coconut with a drop of brown food coloring and dip the top of your cookies into the coconut
Dab a small amount of frosting onto the back of your pretzel twists and add two to the top of each cookie for the antlers
Now dab the back of your candy eyes into the frosting and add two to each cookie underneath the pretzels
Then dip he back of your M&M's into your frosting and add one to each cookie for the nose



Save