These Snowman Sugar Cookies will take your sugar cookies to a whole new level this Christmas.
My all time favorite holiday is Christmas. Everything about it. One of my favorite memories was making Christmas cookies with my family. I was always the last one at the table still decorating the ones everyone left behind because they got bored and tired of decorating. I know! Crazy, right. How can you get tired of decorating cookies! Well I have passed the tradition down to my family and every Christmas we make sugar cookies, from scratch, of course.
I'm not one to buy the store bought freezer to oven kind, it takes away half the fun of using cookie cutters. And I've tried the pre-made dough but they seem to spread in the oven and the gingerbread men and trees start loosing their shape. I shared my Frankenstein Sugar Cookies which is the best soft no spread sugar cookie recipe that I tweaked till perfection. So pick up these scalloped cookie cutters and make some cute snowmen.
Decorating you cookies is by far the best part though, everyone's creativity shines through and all the snowmen look just a little bit different.
Is there a certain Christmas design or character that you'd like to see us make in cookie form? Let us know in the comments and we'll pick one!
You might also like our:
Yield: 40
Snowman Sugar Cookies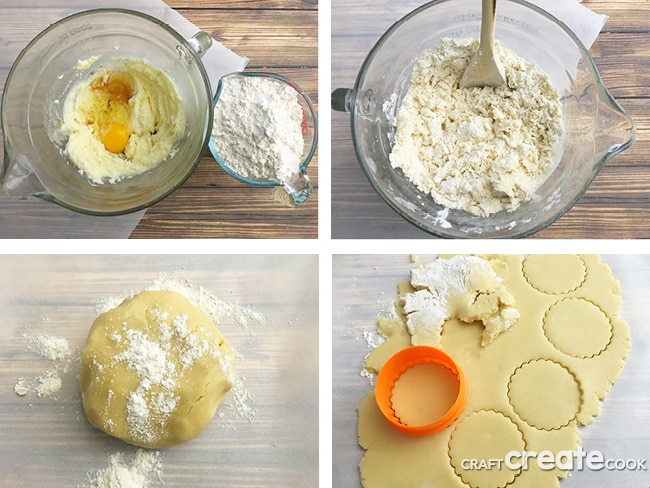 These Snowman Sugar Cookies will take your sugar cookies to a whole new level this Christmas.
Ingredients
1½ cups softened salted butter
1½ cups granulated sugar
2 eggs
1 teaspoons vanilla extract
4½ cups all purpose flour
2 Tubs Vanilla frosting
Betty Crocker orange cake icing
1 ½ cups coconut flakes
½ cup miniature chocolate chips
Instructions
Preheat your oven to 350 degrees and line a cookie pan with a piece of parchment paper.
In a large mixing bowl, soften your butter by placing it in the microwave for 30 seconds.
Add your sugar to the softened butter and mix for about 3 minutes with a hand mixer.
Mix in your eggs and vanilla extract
Add flour, one cup at a time until you have a thick and crumbly dough.
Form your dough into a large ball and roll out onto a lightly floured surface.
Use your scalloped cookie cutters to cut out your cookie shapes and place them onto your baking pan.
Bake for 10 minutes and let cool.
Frost your cookies and dip the top into a bowl of coconut flakes.
Use your orange frosting to draw on a carrot shaped nose.
Now add your miniature chocolate chips on for eyes and a mouth.
Save