This low carb Keto friendly Fathead Pizza Dough is easy to make and delicious!
My husband and I are officially into our second full month of a carb-free lifestyle. I love carbs. I'm not going to lie, it wasn't easy going cold turkey but after researching the Keto lifestyle, I am so happy we've tried it. If you don't know what Keto is, keep reading. I don't like referring to it as a diet because it's not. You can eat almost everything you want except carbs including anything with wheat, root vegetables and legumes.
I love bread but honestly, if I can lose weight and maintain a healthy lifestyle while eating bacon and eggs, I'll take it! Keto is so popular right now and there are TONS of Keto friendly, low carb recipes you can find online and here at Craft Create Cook. I love sharing some of the new recipes we've been trying the last few months.
Pepperoni, pizza sauce and mozzarella cheese are Keto compliant. Pizza crust however is another story. Yes, you can easily pick the toppings off the pizza crust (I'm not above that when we order the kids pizza) OR you can make Keto friendly Fathead pizza dough.
I discovered the recipe a while back and never tried it until now. I added some extra seasonings to make it extra tasty and trust me, you will not miss the pizza crust! Fathead dough only requires a few ingredients and takes only minutes to make. Pre-bake it for a few minutes in the oven and it's ready to top with all your favorite low carb pizza toppings. My husband also loves bread and really enjoyed the Fathhead pizza dough.

You will also want to make our:
Fathead Pizza Dough Recipe
Low Carb Keto Fathead Pizza Dough Recipe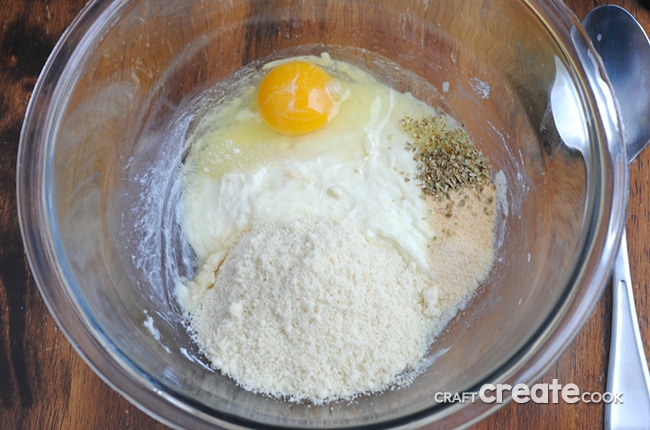 This low carb Keto friendly Fathhead Pizza Dough is easy to make and delicious!

Prep Time 15 minutes

Cook Time 15 minutes

Total Time 30 minutes
Ingredients
2 C. shredded mozzarella cheese
4 tbsp. cream cheese
2 eggs
½ C. almond flour
1-2 tsp. Italian seasoning
Instructions
Preheat the oven to 400 degrees and spray a baking sheet with nonstick cooking spray.
Place the cream cheese and shredded mozzarella cheese in a microwave safe dish.
Heat in the microwave for 1 minute. Stir and heat another 30 seconds.
Add in the eggs, almond flour and Italian seasoning.
Continue to stir until the mixture forms a dough consistency. It will be very sticky.
Place in the fridge for 15-20 minutes.
Remove from the fridge and use your hands (or a rolling pin) to spread the dough across your baking sheet until about ¼" thick.
Use a fork to point holes throughout the crust.
Place in the oven and pre-bake for 8-10 minutes. Keep an eye on the crust so that is doesn't burn.
Remove from the oven, let cool a few minutes and add your favorite pizza toppings.
Place back in the oven for another 8-10 minutes or until the cheese is melted and the toppings are heated through.
Remove from the oven, let cool and cut into pieces and enjoy.