These cute Trolls Cupcakes are a perfect way to celebrate the Dreamworks Trolls movie!
If you're the mom of kids I'm sure by now you have heard of the new Dreamworks Trolls movie hitting theaters November 3rd. We don't have television at our house but it's all I keep seeing in online ads. I'm also seeing the fun new Trolls toys on shelves the last few weeks. I even grabbed a few mini Trolls dolls at Joann Fabrics using my 40% off coupons. My girls are excited and have been bugging me daily to go see the movie as soon as it's released.
If your kids are excited about the new Trolls movie these Trolls cupcakes are the perfect way to celebrate! I used a boxed cake mix for the Trolls cupcakes and store bought frosting. I was able to whip them up in a short amount of time. You could easily swap out the box cake mix for homemade if you prefer but if you're like me and often short on time, box cake mix can be a lifesaver.
So let's get started and make some cute Trolls Cupcakes!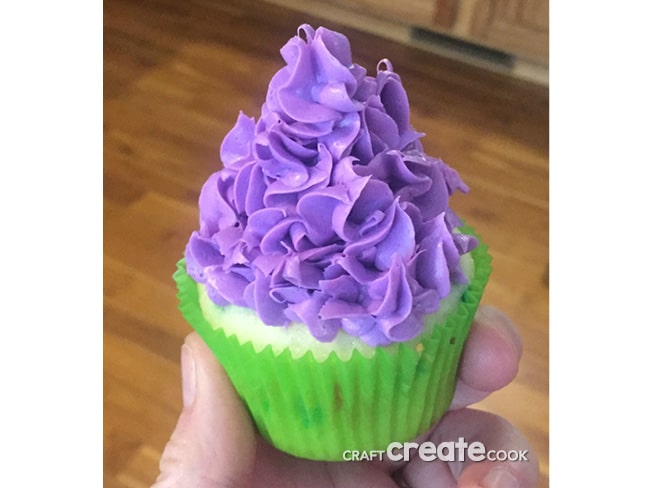 Yield: 18
Trolls Cupcakes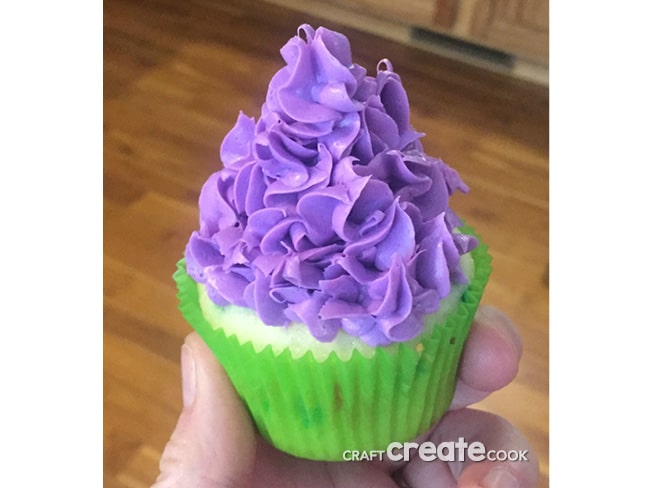 These Trolls Cupcakes are perfect way to celebrate the Dreamworks Trolls movie!

Prep Time 5 minutes

Cook Time 20 minutes

Total Time 25 minutes
Ingredients
Pillsbury Funfetti cake mix (and ingredients to make cake)
Pillsbury Funfetti frosting (I used purple and pink but they also have orange, red and blue)
Disposable piping bags
Medium star frosting tip
Bright cupcake liners
Instructions
Preheat the oven to 350 degrees.
Prepare the Pillsbury Funfetti Cake Mix according to package directions.
Bake 20-22 minutes.
Remove from the oven and let cool.
Attach the frosting tip to the disposable piping bag and scoop the frosting color of choice into the bag.
Place the cupcakes onto a baking sheet and gently squeeze the frosting out of the piping bag making one layer of short 'hair' across the top of the cupcake. Repeat with all cupcakes.
Place the baking sheet in the fridge for 5-10 minutes to allow the frosting to set.
Remove the baking sheet from the fridge, and give each cupcake a second layer of 'hair'. Repeat with all cupcakes and place back in the fridge to set for 5-10 minutes.
Add a third layer of 'hair', refrigerate, 5-10 minutes, and finally a top layer of hair.


You will also want to make our Snowman Sugar Cookies, Secret Life of Pets Max Cupcakes and our Easy Finding Dory Cupcakes!
Save