I love shopping on Amazon, something about having such a wide variety at one place that gets to your house in two days with Amazon Prime is amazing. Check out Our Amazon Favorites list to see if any of my favorites could be yours.
The 52 Lists Project: A Year of Weekly Journaling Inspiration. If you love making lists, this book will be great for you. It gives you a title each week to work on, like places I'd like to visit, etc.
Kids Custom Number Sport Socks: I absolutely love these! You can custom order to your child's sports number(s) and to match their jerseys. Great for soccer, baseball, softball, and basketball.
360 Piece Bag of Blue Raspberry Frooties: These things are the best! My all time favorite candy and since no store near me sells them I either wait until the 4th of July parade or splurge once a year!
Harney & Sons Hot Cinnamon Spice Tea: This is by far the best hot tea I've ever had. Especially with a little vanilla creamer in it. I gave all my other tea away when my friend introduced me to this. Not kidding.
Mrs. Meyer's Lavender Foaming Hand Soap: The smell of this soap is amazing. They have this in liquid, which I usually buy for the kitchen. But the foaming version is great for bathrooms and the kids who like to just let the liquid run off their hands and make a mess in the sink.
Outdoor Travel Camping Hammock: I've mention this one before in my 50 Things to Bring Camping post. But these Hammocks are great. I see people using them all the time down by the lake or camping. They'd even be great if you have a couple of trees in your backyard.
And if we need to know about something you always shop for on Amazon, let us know in the comment section.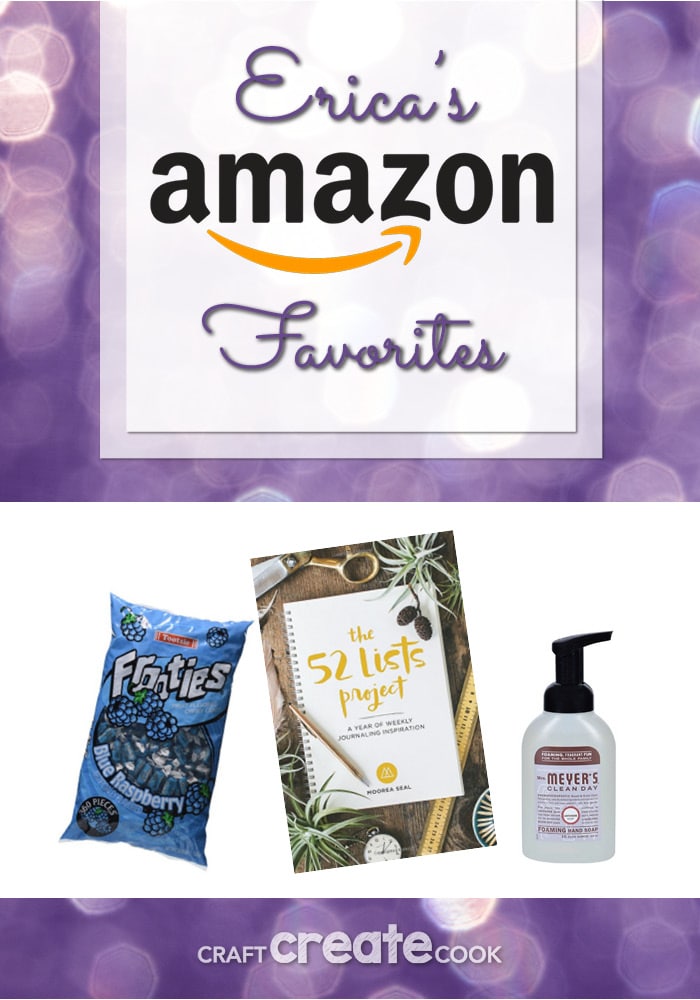 Check out some other great products: Dollar Shave Club and The Popcorn Ball
Save