This post was sponsored by Nature Made® as part of an Influencer Activation for Influence Central and all opinions expressed in my post are my own. #IC #GlowNatureMadeAtTarget

As a busy working mom, I neglect a lot of things in my life. My hair sometimes goes 2 weeks past a cut and color, the dust happens to be growing on my office shelves and I often make my kids eat hot lunch (just the thought of hot lunch food gives me the chills). But one thing I rarely neglect is my health.
With the weather getting nicer, the dog and I have been back to going on runs every other day, the kids and I are spending lots of time outside in the sunshine and we're even doing some family bike rides. I'm trying hard to get enough sleep and I never forget to take my supplements.
I stumbled upon these Glow by Nature Made® supplements one weekend I was in Target. The skin moisture + sleep formula stuck out for me because with all this warm weather activity, I'm constantly washing my face and body, sometimes showering twice a day! Once after a run and then before bed when we're sticky and grimy from a day outside. I noticed my skin was really starting to show the abuse.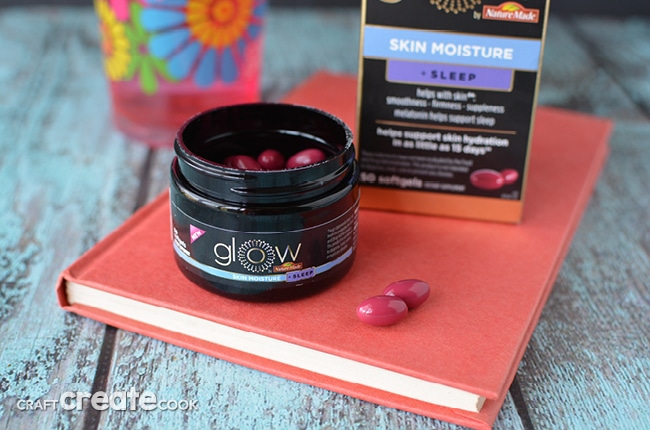 Glow by Nature Made® Skin Moisture +Sleep provides 70 mg of Ceramosides®¥ that help replenish the natural ceramides in your skin.† Ceramides are lipid components naturally found in the skin that help support skin hydration.† The other added bonus of this amazing product is Melatonin. Melatonin helps support sleep† and as you may know, a busy, working mom needs her rest! This is just one way to take care of your health.
I take my supplements before bed, so I grab my favorite book and make sure to drink 1 full glass of water, which allows me to stay hydrated. Glow by Nature Made® Skin Moisture +Sleep is a small, sleek capsule that is easy to swallow and contains no artificial flavors, preservatives, yeast or starch. Plus, if you don't Love It in 30 Days, you'll get your money back.
Head to your local Target and grab one of these great products in the vitamin and supplement aisle:
Glow by Nature Made® Skin Moisture +Sleep
Glow by Nature Made® Skin Moisture + Hair and Nails
Glow by Nature Made® Skin Moisture
PLUS, you can save money when you choose to take care of your health!
Receive 10% off Target.com (online only) with promo code: GLOW -- Coupon offer available from 4/23 - 5/27
How do you take care of your health? Let us know if the comments section below!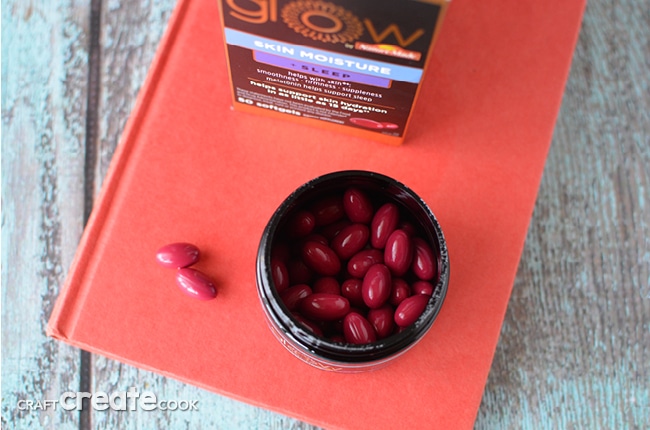 *For adults with dry skin.
¥ 70 mg of Ceramosides®
‡Biotin may help support healthy hair, skin and nails in those that are biotin deficient.†
†These statements have not been evaluated by the Food and Drug Administration. This product is not intended to diagnose, treat, cure or prevent any diseases.
Check out some of our other healthy living posts: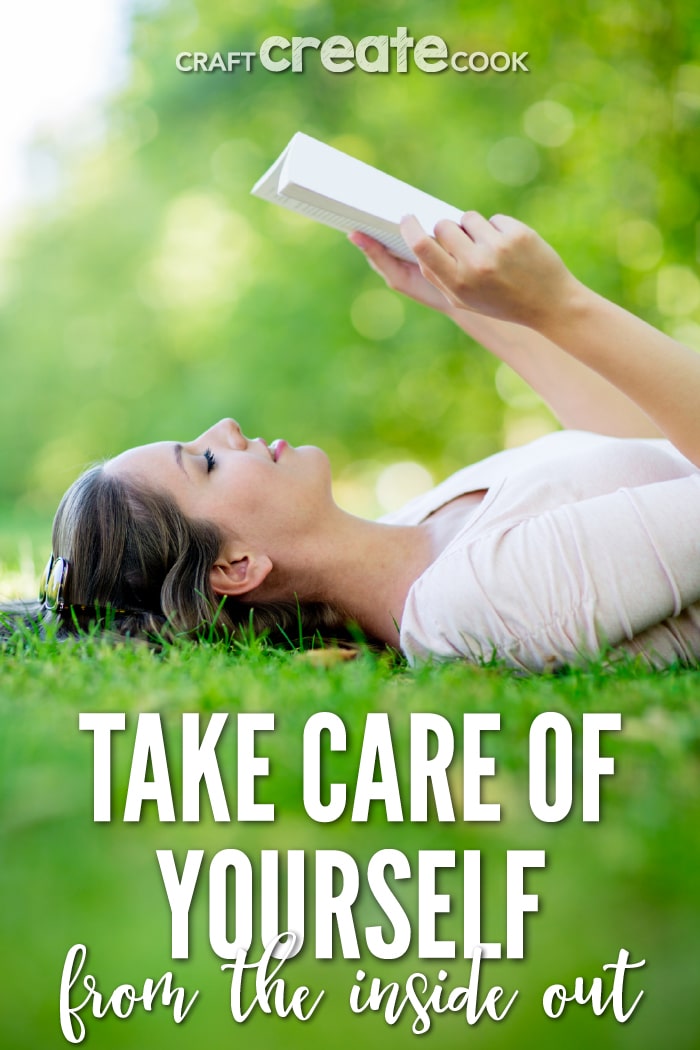 Save