I was given product to review in exchange for this post. All opinions are my own.
The Magic Kingdom in One Day isn't easy and you'll want to know what exactly to see and do to make your trip as efficient as possible.
This year we vacationed on the Gulf coast in beautiful and sunny Florida. If you haven't been, you should definitely go and check out some of the beautiful resorts along the coast from Ana Maria Island to Treasure Island and beyond. They're all gorgeous.
Once I found out that we were going to be about 1.5 hours away from Disney World, I knew I wanted to go. After begging my Husband (who hates driving) we were in.
I'm 32 years old and have never been to Disney. I knew this would be a great year to take my son because he would be tall enough to ride all the rides and old enough to remember going.
The drive went by fast (okay, I was sleeping) and before we knew it we were entering what looked like its own little town, called Walt Disney World. Mickey and Minnie greeted us at the entrance along with beautiful tall palm trees.
After going to guest services for our park passes, we took the monorail into Walt Disney World. It's fun and easy to get to Walt Disney World. They offer a complimentary network of buses, boats and monorails.
I was new to the whole Disney World experience and quickly downloaded the Disney World App on my phone and signed up for our 3 FastPass+ rides first. It was a little overwhelming at first not knowing what to see and do.
We walked through downtown Disney which was filled with shops and dancers that made you feel like you were in a movie.
The lines weren't long at 9am when we arrived, which was nice. We quickly hopped on It's a small world for our first Disney experience and my son's eyes quickly lit up.
Fantasyland was up next with a ride called Under the Sea. We hopped on a colorful clam shell aboard a musical adventure with scenes from the Disney Classic, The Little Mermaid.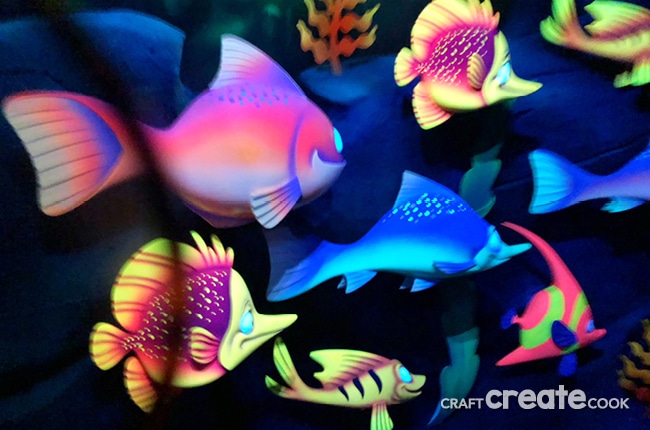 It was dark but light enough so little kids wouldn't be scared. Neon Fish "swam" by as our clam shell turned to the next scene.
It was like you were in the movie from scene to scene, seeing Ariel fall in love with prince Eric.
We especially liked seeing Sebastian and Flounder. Plus Ariel was just around the corner for a meet and greet.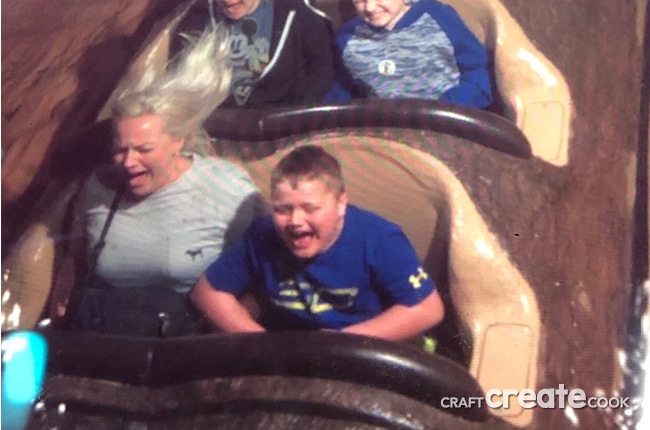 We waited the easy 30 minutes once our FastPass+ were out (you get 3 each but can get another at a kiosk) to get on the Splash Mountain ride, of course after telling my son that I did not want to be in the front, we were in the front. We didn't get as drenched as I thought but expect to get a little wet.
I suggest mapping out the rides/signing up for fast passes you'd like to ride a month before going if you're worried about long lines. Especially if you're going to do Magic Kingdom in one day like we did.
There are so many gift shops to choose from but we went with one, I can't remember the name but it had an amazing bakery in the center with fudge, cookies, slushies, etc.
Top 5 things to see and do at Magic Kingdom in one day

Space Mountain- A dark roller coaster through space and the line fills up fast. A highly recommended ride with a must for a FastPass+.
Splash Mountain- Plan on getting a little wet with this thrilling log ride with a 50 foot drop.
Seven Dwarfs Mine Train- This ride looked so fun BUT with the wait time being 2.5 hours and our FastPass+ tickets out we didn't get a chance to ride. I would recommend this being one of your first adventures of the morning or having a FastPass+.
It's a Small World- Even though I wouldn't recommend a FastPass+ for this ride, it was a really neat boat ride adventure.
Monsters Inc. Laugh Floor- This on screen comedy show was hilarious. They include people in the audience up on screen and had the whole family up in laughs.
I definitely would love to go back to Disney World, especially to see Animal Kingdom on the next trip. And yes I would suggest not doing Magic Kingdom in one day but in two if you want to experience all that it offers.
You might also like our:
Mickey Mouse Inspired Magnet– Our Mickey Mouse Inspired Magnet is a great craft to get you excited about Disney.
Why are Painted Rocks Hidden Everywhere?– If you haven't seen painted rocks hidden in your neck of the woods, it's time to get on the bandwagon.
20 Things To Pack When Traveling With Kids-you're taking a long car trip you need things for the kids to do in the car. This is my ultimate packing list when traveling with kids