Apple Oat Muffins are great for snacking or a quick healthy breakfast.
Autumn is here and the leaves are beginning to fall. Apple orchards are in full swing and pumpkin patches are beginning to open. This past weekend, I even heard advertisements for local haunted houses signaling the official start of October. Fall for me, means apples and pumpkins and more apples and pumpkins! I love baking and can be found in the kitchen several days a week whipping up delicious baked goods.
Last week, I was in the mood for muffins. My husband and kids love muffins and they are perfect for quick grab n' go snacks or a quick breakfast in the morning. We tend to be a breakfast cereal kind of family but every once in a while the kids want something different. These apple oat muffins freeze great and are a healthy alternative to sugary cereals and perfect for taking in the mini van on the way to school.
These muffins are made with rolled oats and unsweetened applesauce making them healthy but also simple to make. I love using basic white cupcake liners (yes, I'm boring) and my vintage 12 count muffin tin that my mama passed to me. If you prefer to not use muffin liners, you can spray your muffin tin with non-stick cooking spray.
Apple Oat Muffins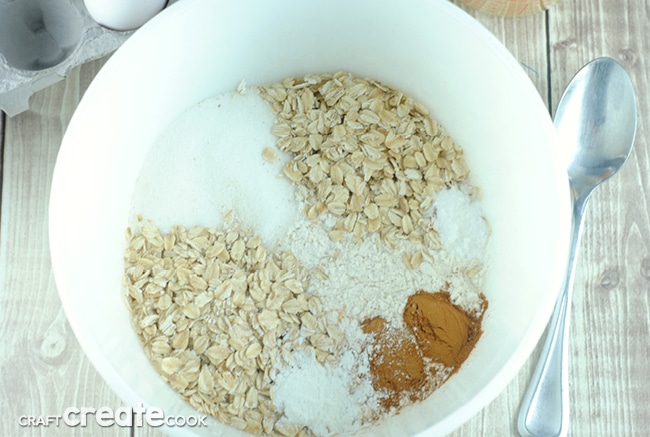 Apple Oat Muffins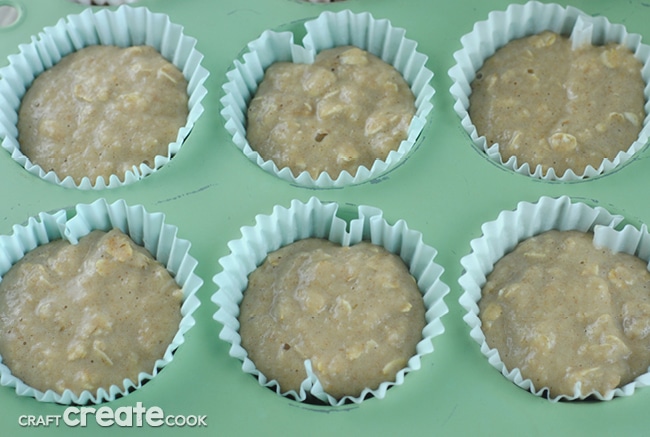 Apple Oat Muffins are great for snacking or a quick healthy breakfast.
Ingredients
1 1/4 C. applesauce
1/2 C. milk
1/2 C. sugar
1 C. flour
2 eggs
3/4 C. rolled oats
1/2 tsp. baking soda
1 tsp. baking powder
1 tsp. cinnamon
Instructions
Preheat the oven to 350 degrees and line a 12 count muffin tin with cupcake liners or spray with non-stick cooking spray.
Combine the flour, rolled oats, baking soda, cinnamon and baking powder.
In a separate bowl, combine the sugar, applesauce, milk and eggs.
Fold the dry ingredients into the applesauce mixture.
Fill each muffin well about 3/4 full with muffin batter.
Bake for 20-25 minutes.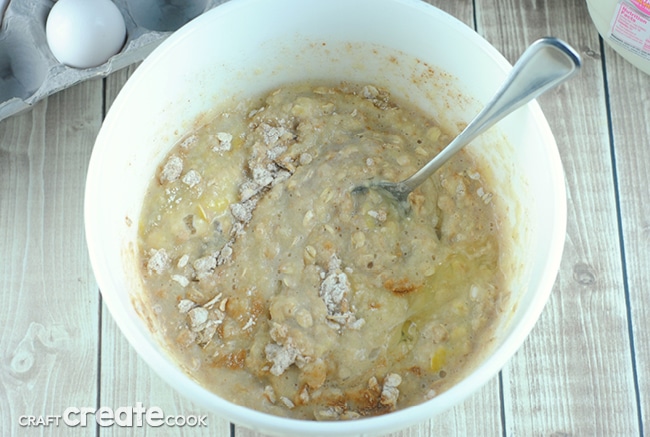 You will also want to make our: