This is a sponsored conversation, written by me on behalf of Summer Grilling at Publix. The opinions and text are mine.
I am so glad it is finally summer! The days are long, the air is warm, and everyone would rather be outside than cooped up in the house. And that goes double when it comes to cooking! Any chance we get, the grill is fired up and dinner is done without so much as turn of a dial in the kitchen. We love summertime grilling with family!
Getting the Supplies
Luckily, we live about 5 minutes from a Publix grocery store, where they are having a Summer Grilling Savings Event. Tons of products, all perfect for summertime barbecues, are on sale! Check out the savings from 6/15/19-7/13/19, where you can get over $19 in savings with participating products, like the ones in this post and so many more!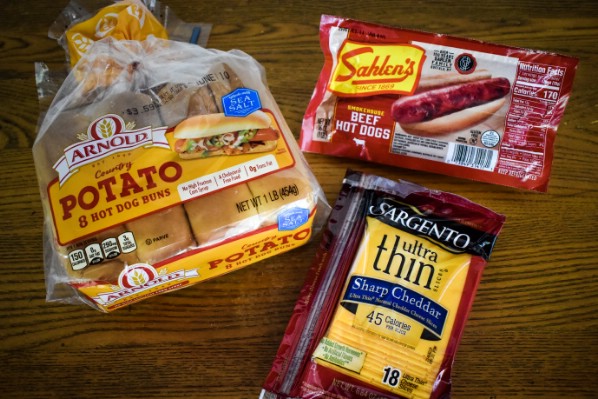 Today after church, we stopped by Publix to get all the supplies for our summer evening cook out. For dinner, I purchased 100% beef Sahlen's Hot Dogs, Arnold® Buns, and Sargento® Sliced Natural Cheese.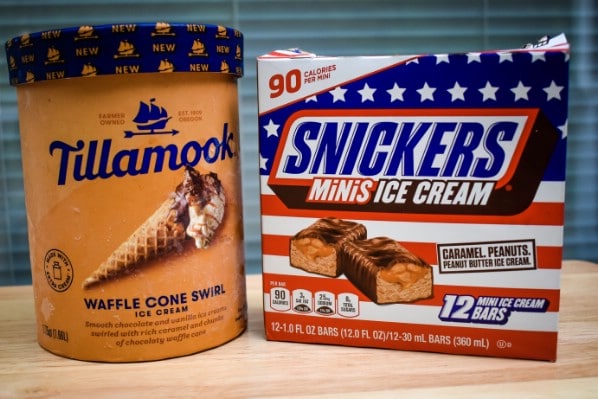 Of course, we had to get dessert too! Publix has a great deal on Tillamook® Ice Cream as part of their Summer Grilling event, as well Snickers® Ice Cream Bars. We got both because there is no such thing as too much ice cream!
Grilling Hot Dogs
After a lazy Sunday of lounging around, my husband fired up the grill and got started on the hot dogs. For a long time I thought I didn't like hot dogs, but now I know the trick is that they have to be beef. The all-beef hot dogs, like Sahlen's from Publix, are so much juicier and more flavorful than other varieties.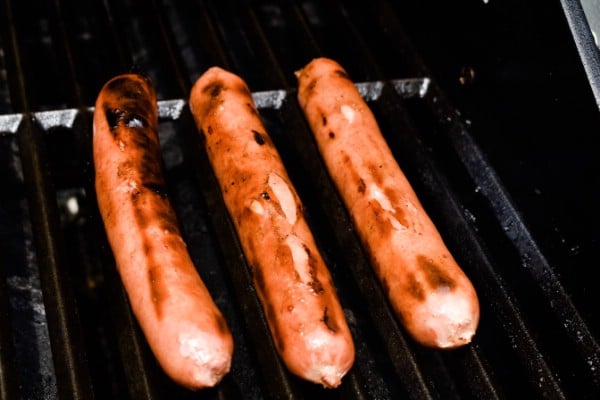 We put the grill on medium and let it heat up for about 5 minutes. The hot dogs cook quickly, only taking about 8 minutes in all. Be sure to lift the lid and rotate them every 2 minutes or so. If you like them "burnt", which a few of my family members do, just leave them on for a few minutes longer until you see the amount of charring you prefer.
In addition, a good bun can make or break your hot dog. We picked potato buns that are soft and fluffy by Arnold, also a part of Publix Summer Grilling Event.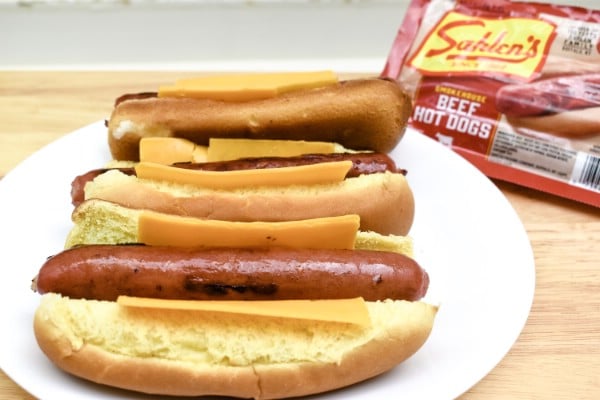 We decided to have fully loaded cheese dogs tonight, using Sargento Sliced Natural Cheese from Publix. I bought the extra thin variety because it melts quickly against the heat of the hot dogs.
While the hot dogs are still on the grill, lay slices of cheese on each bun. As soon as the hot dogs come off the grill, lay them right on the cheese and let it melt. The result is a perfect mix of juicy hot dog, melty cheese and soft bread.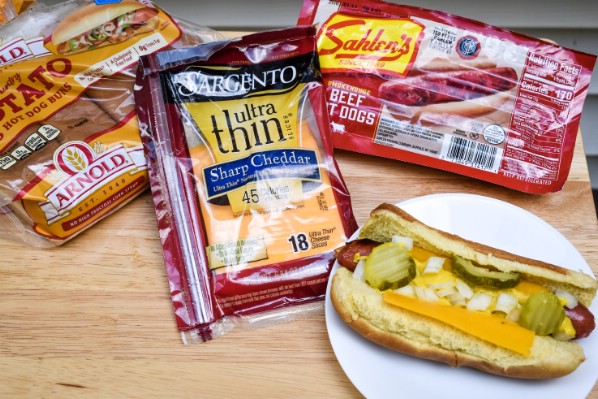 I also had a few of our favorite toppings available for the hot dogs: mustard, onion, and pickles. Yes, pickles! My kids won't eat relish but love to put pickles on everything!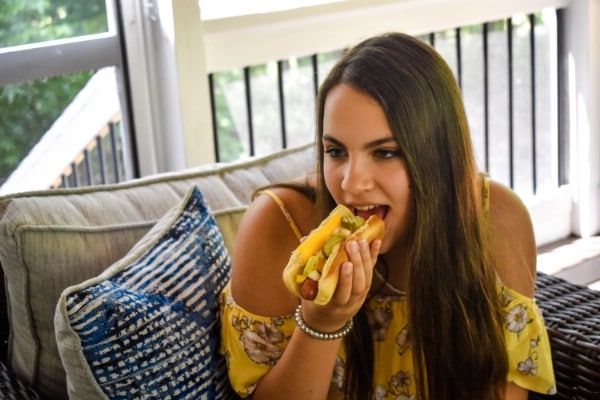 The result is one amazing hot dog masterpiece!
Summertime Dessert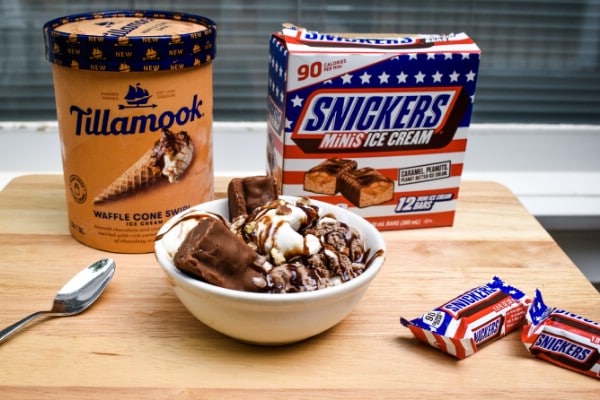 For dessert, my husband and I had Snickers Ice Cream Minis, and Publix has a great coupon available for them right now here!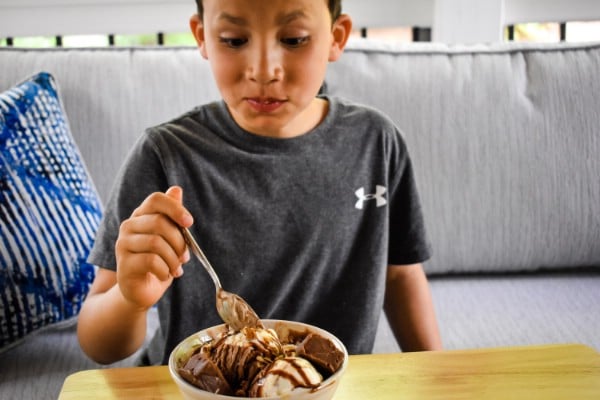 The kids went crazy and made a mountain of a sundae with Tillamook ice cream, chocolate syrup and Snickers Ice Cream Minis right on top. We had to eat quickly because everything was melting, but it was so good.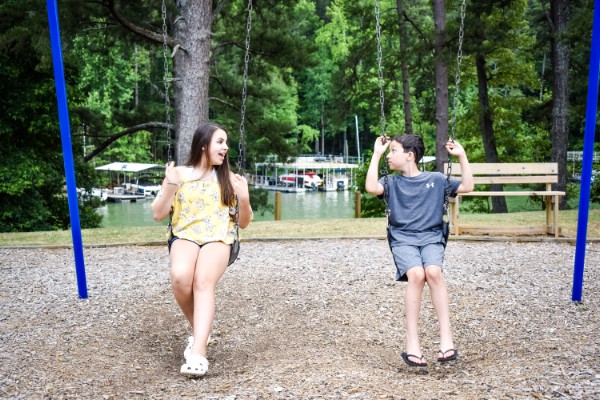 We finished the night by walking down to the lake by our house and the kids played along the shore and went on the swings until dusk. It was a great summer evening, made even better by Publix, who had everything we needed for all this summer family fun.
Make sure you check out their Summer Grilling Sales Event here from 6/15/19-7/13/19 to get all the money-saving deals on products you love to use for summertime grilling with family!