My Oreo cookie dessert is perfect for a large family gathering or just because you want something delicious!
I can assure you that a package of Oreo Cookies doesn't last long in my house. It doesn't matter where I try to hide these delicious sandwich cookies, my husbands always finds them and my kids always catch him eating them! When that happens he has to share a few cookies with them, too!
With the help of a box of cake mix, you can make an easy and tasty crust! This dense chocolate layer compliments the cream cheese and pudding layer so well! Add that light layer of whipped topping and this dessert will be gone before you know it!
How to Make an Oreo Cookie Dessert
You can always make this ahead of time by baking the crust and storing it in the refrigerator, until you're ready to add the remaining layers. Or, assemble all of the layers, and keep them in an airtight container in the refrigerator and assemble the Oreo cookie dessert before you're ready to head out the door serve this to your guests.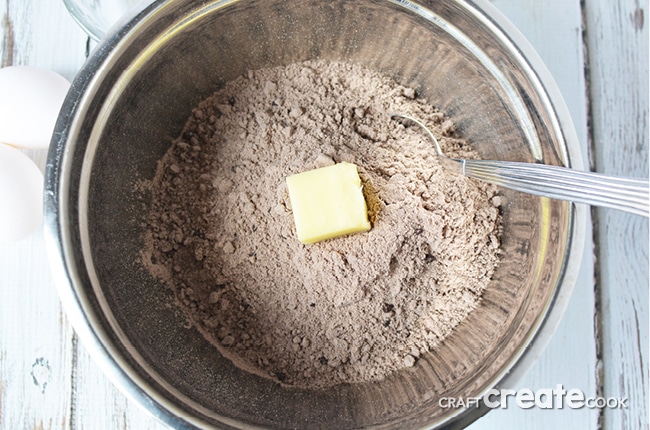 If this is your first time making a chocolate crust from a cake mix, you might think I'm CRAZY! As you add your ingredients you'll think, "There is no way this is enough butter!" Or maybe you'll be tempted to add some water to make it easier to mix. But TRUST me, this crust will com together. Just be patient.
For this recipe you need to separate eggs and this is my favorite egg separator! I have no idea where it came from but I absolutely love the long handle and the fact that it's dishwasher safe! Grab a similar one here.
Once you have your crust together you can bake it and let it cool completely before adding your additional layers.
Really you cannot go wrong with any layer of cream cheese and sugar.
I was able to find a dark chocolate instant pudding mix that made me do a happy dance.
And of course I didn't use all of the whipped topping so I was sure I could have a few spoonfuls before licking the entire bowl.
And finally the cookies. When you bite into this amazing Oreo Cookie Dessert you'll realize it's an explosion of smooth sweet layers with a dense chocolate crust and crunchy cookie topping.
Since you only used 10 cookies from this bag, you should have enough to make some additional Oreo Cookie Desserts! Try our
Peanut Butter Oreo Dessert is a no bake tart that combines the best of both worlds - chocolate & peanut butter!
Cream Cheese Oreo Cookies uses cream cheese mixed with our favorite sandwich cookies to make your taste buds explode!
Use mini Oreos to make Flowers to eat or decorate your cupcakes!
Yield: 20-24
Oreo Cookie Dessert Recipe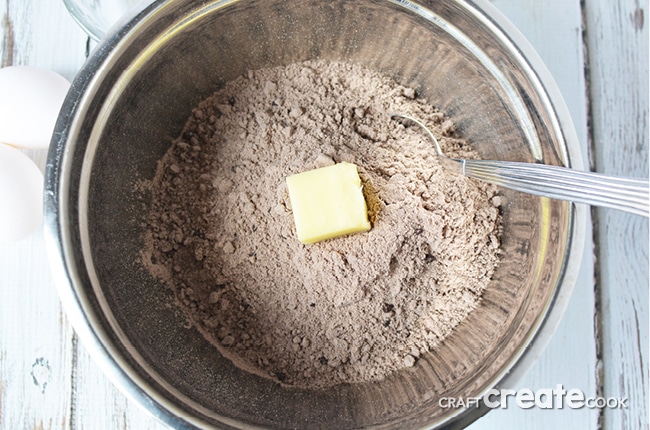 My Oreo cookie dessert is perfect for a large family gathering or just because you want something delicious!

Prep Time 20 minutes

Cook Time 20 minutes

Total Time 40 minutes
Ingredients
For the Crust:
1 box chocolate cake mix
1 whole egg plus 3 egg yolks
1 tablespoon butter
For The Topping:
8 ounces cream cheese, softened
½ cup powdered sugar
1 teaspoon vanilla
2 small boxes, or 1 large box, instant chocolate pudding
3 cups milk
1 tub, 8 oz, whipped topping, thawed
10 Oreo sandwich cookies, crushed
Instructions
For the Crust:
Preheat oven to 350 and grease a glass 9x13 baking dish with nonstick cooking spray.
Add cake mix, eggs and butter together in a mixing bowl. Mix by hand until dough forms. Press dough into prepared pan.
Bake for 20 minutes or until center is set. Remove from oven and cool completely before topping.
For the Topping:
Mix cream cheese, powdered sugar and vanilla together with a mixer. Beat until smooth. Spread on top of the crust.
Add pudding and milk together and whisk well. Pour over cream cheese layer. Refrigerate for 10 minutes.
Remove from refrigerator and top with whipped topping and crushed cookies. Serve immediately or refrigerate, covered until ready to serve.