This shop has been compensated by Collective Bias, Inc. and its advertiser. All opinions are mine alone. #CollectiveBias #SimpleGoodness
Spring is finally here, yay!!!! Our spring break was last week and even though we didn't actually go anywhere warm this year, we made the best of it by sticking close to home and finding things to do. I even cleaned out the basement and purged a ton of stuff! Spring break = spring cleaning at our house. The weather wasn't super great but we have a few decent days with warmer 50 degree weather. That's actually very spring like where we live!
When spring finally hits and the weather begins getting warmer, I start to crave lighter fair including fresh berries! I've never been a chocolate kind of gal. I mean, I do like chocolate but I'd take fruit pie or a berry crumble any day over a piece of chocolate. And spring is the time of year when I start to get that craving for yummy delicious berry desserts. This past week, I was eyeing up the yummy fresh strawberries at my local Walmart store and decided to make one of my husband's favorites, strawberry fruit crumble. I wanted to put a new twist on it though and incorporate NILLA Wafers into the crumble topping. I'm a sucker for crumble toppings and pie crust. There is just something simple but delicious about crust. I typically use a combination of oatmeal, brown sugar, melted butter and flour but thought substituting NILLA Wafers would be a FUN and tasty twist!
I headed to my local Walmart store where I grabbed 2 boxes of NILLA Wafers and fresh strawberries. After checking out, I was able to log into my Ibotta account and get cash back for buying NILLA Wafers! I love saving money on products I buy on a daily basis!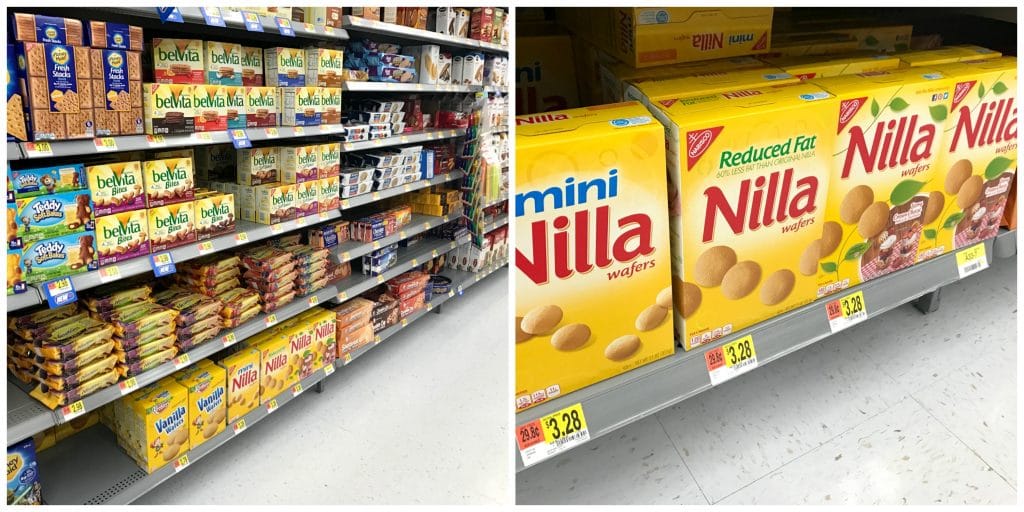 Once I got home, I started cleaning the berries. I grew up on an actual strawberry and asparagus farm so I am all about fresh produce and ripe juicy berries. Once I had the berries cleaned and diced and the NILLA Wafers crushed up I was halfway to having delicious strawberry crumble!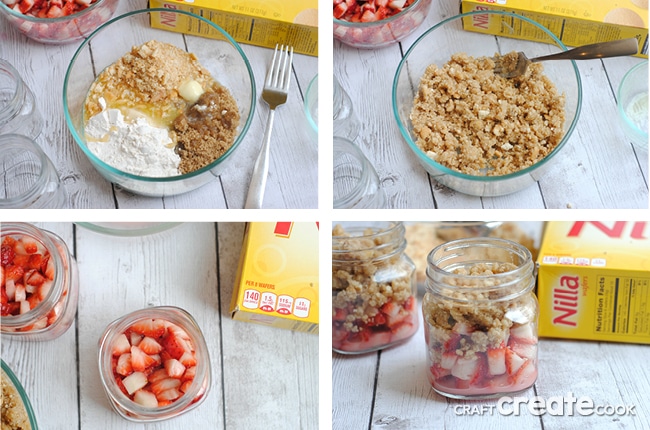 Strawberry Mason Jar Crumble Recipe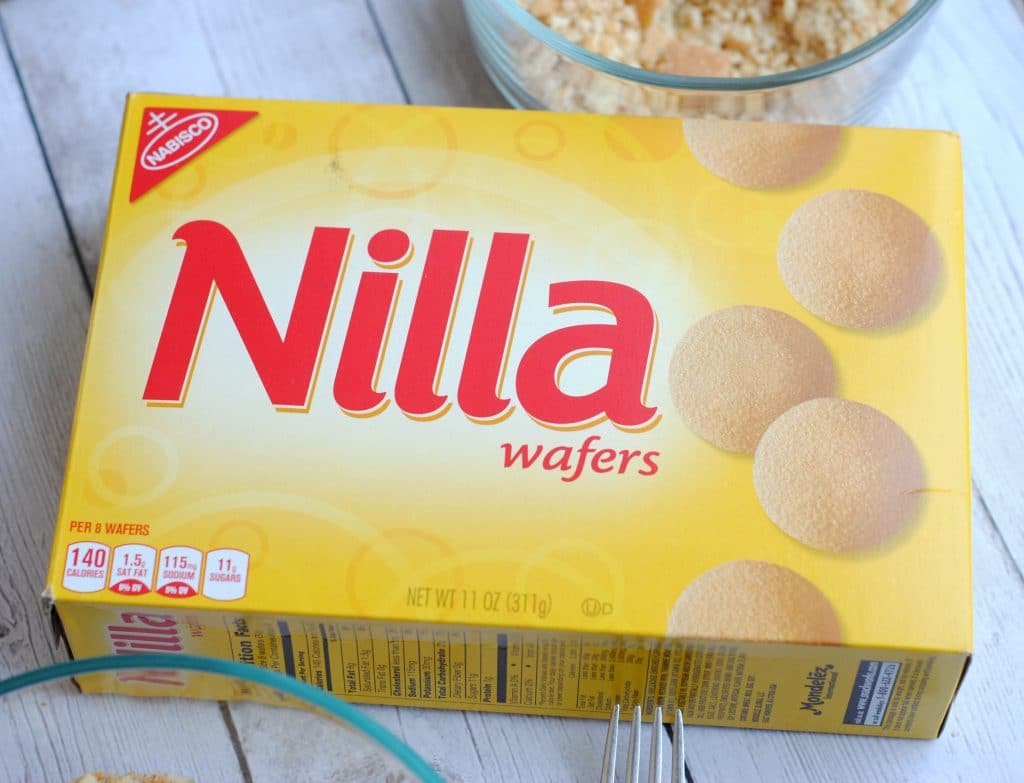 Strawberry Mason Jar Crumble
Author:
Craft Create Cook
Prep time:
Cook time:
Total time:
Strawberry Mason Jar Crumble is the perfect spring or summer dessert!
Ingredients
2 C. fresh strawberries, cleaned and diced
¼ C. sugar
2 tbsp. corn starch
1 C. NILLA Wafers, crushed
½ C. flour
⅓ C. brown sugar
5 tbsp. butter, melted
4 8 oz mason jars
Instructions
Preheat the oven to 375 degrees.
Wash and dry your mason jars.
Combine the diced strawberries, sugar and cornstarch and set aside.
Combine the crushed NILLA Wafers, brown sugar, flour and melted butter. Mix the ingredients together. It will be crumbly.
Add about ½ a cup of the strawberry mixture to each mason jar.
Top with crumbly NILLA Wafer topping. I didn't measure, I simply filled to the top of the jar. Plus I love topping!
Place the mason jars on a baking sheet and bake about 25-30 minutes.
Remove from the oven and let cool. I enjoy eating my crumble cold so I keep mine in the fridge but this would be delicious warm with a big scoop of vanilla ice cream right in the jar!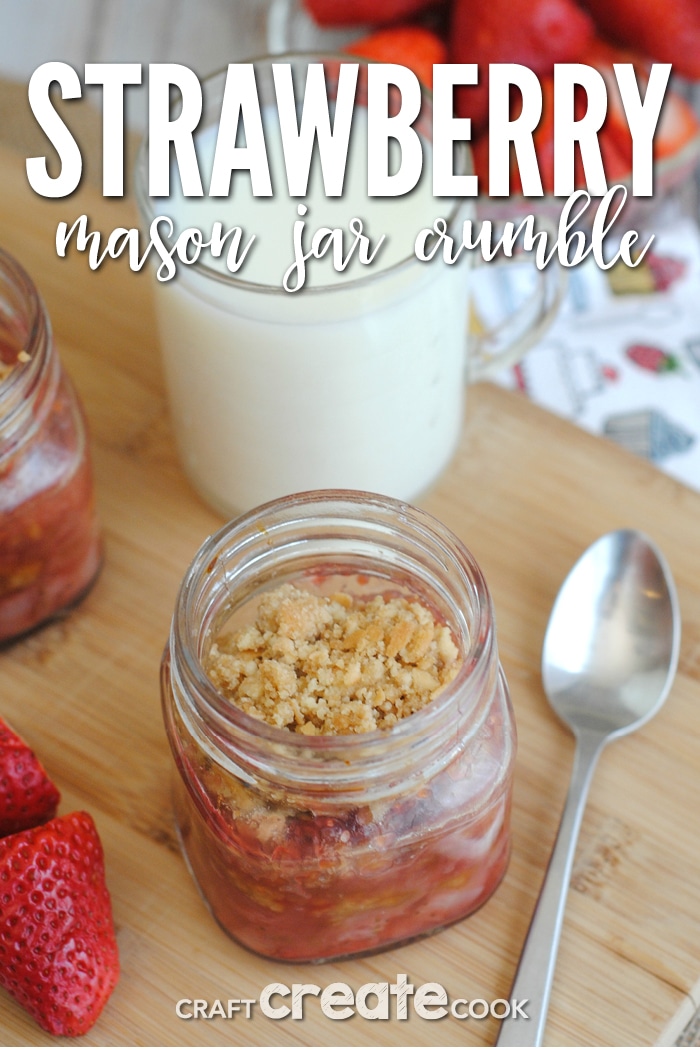 What are you favorite go-to recipes using NILLA Wafers?
Save
Save
Save