I know you are going to absolutely love this delicious recipe for honey apricot granola! It's ideal for serving over yogurt or as a snack, but most importantly, it's one of my favorite recipes found in my new book, Mediterranean Air Fryer!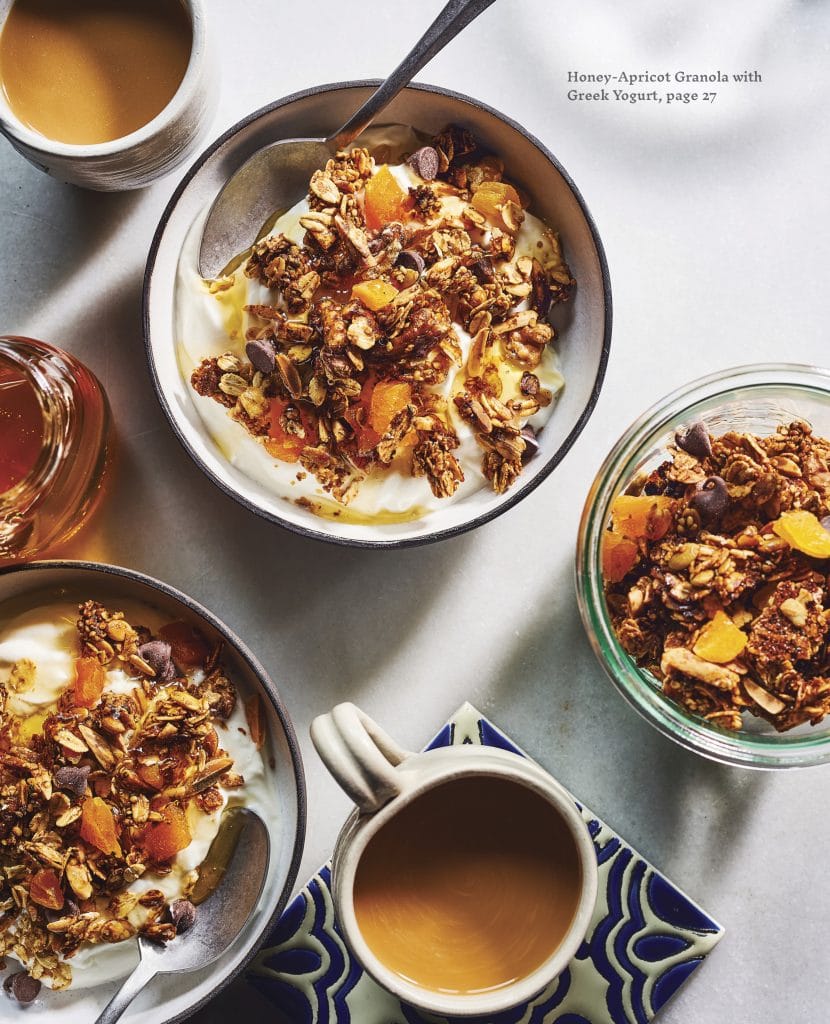 Honey Apricot Granola from Mediterranean Air Fryer Cookbook
I was so excited this year to start working on this air fryer cookbook. Using my favorite foods, I can follow a Mediterranean Diet without having to give up good flavors. Since I had already gotten familiar with using an air fryer, I knew that it was the perfect pairing with this diet plan.
A Mediterranean diet isn't about a diet or restriction. It's just a healthier way of eating! As a diabetic, I knew I needed a sustainable diet program that could help me reach my health and weight goals but wouldn't feel restrictive. This was the solution.
Pre-order my book, Mediterranean Air Fryer today and have access to all 95 recipes plus a ton of tips and tricks that will make using an air fryer easier than ever. There is even a full list of suggested air fryer cook times for other common foods!
What Makes a Mediterranean Diet Different?
This diet plan is focused on what we probably already see as a healthier diet plan. It focuses on fresh fruits, vegetables, tons of leafy greens, grains and legumes, and lean proteins like fish and chicken.
The only limitations recommended in this diet are to limit the use of white flours, processed foods, refined sugars, and red meat or pork.
My cookbook includes recipes for breakfasts, appetizers, vegetables, grains and legumes, fish and seafood, poultry and meat, and of course, snacks and sweets. Throughout this book, you'll find meals that focus on putting vegetables and healthy grains first and foremost. Adding in meat and dairy is all about extra flavor in the meal and not the focus.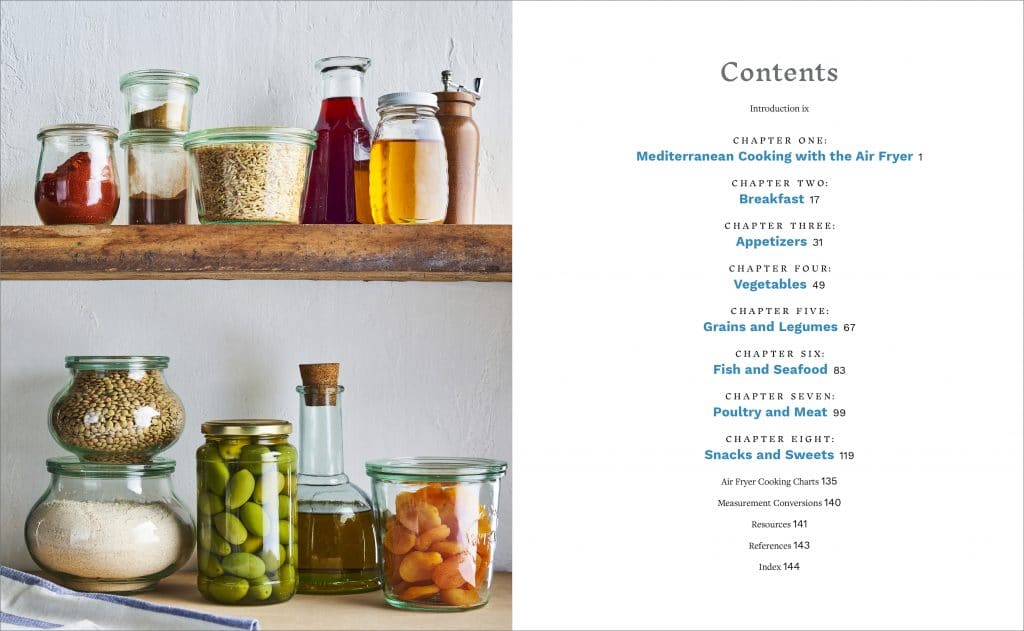 Why Make Foods in the Air Fryer?
The benefit of the air fryer is about preserving the health and nutrition of a food while also saving time and effort. I adore my air fryer and how it makes it so easy to roast, bake, or even grill foods in much less time and with tons of flavor. Plus, it's so nice to have fewer dishes to clean!
The air fryer is a countertop appliance that allows the hot air you would find in an oven to flow around the food providing you with faster cook times and the ability to crisp foods without excess deep fat frying or oils.
While olive oil is a huge part of a healthy Mediterranean diet recipe, this allows you to use it for flavor rather than drenching it for frying. For a recipe like this honey apricot granola, it makes toasting easier and keeps it from burning while making it perfect every time.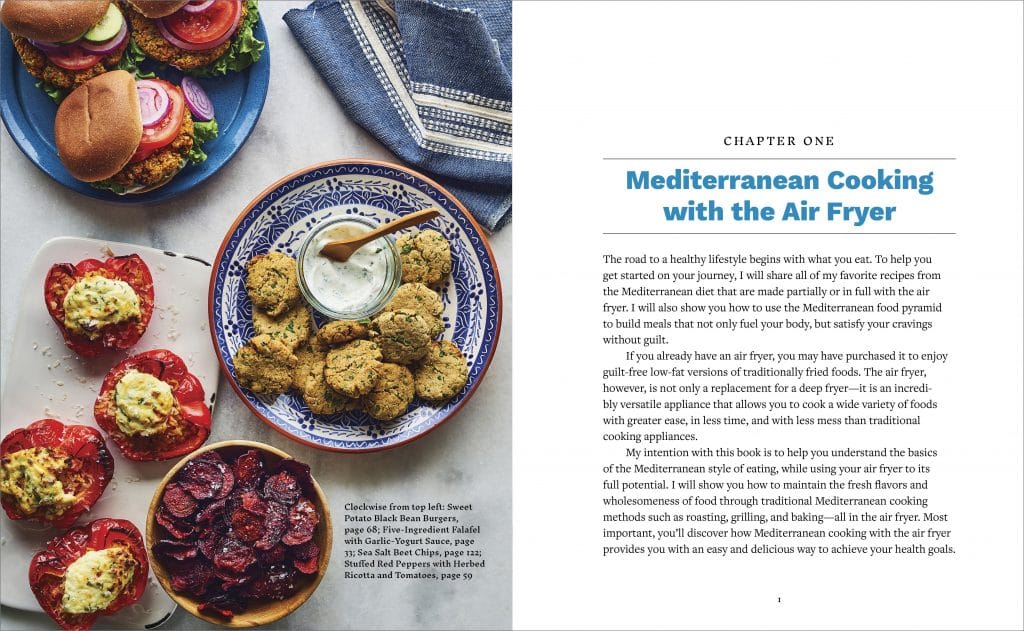 Ways to Serve This Granola
When following the Mediterranean diet, I prefer to serve this honey apricot granola over a bowl of Greek yogurt for a nice balanced breakfast. It gives me plenty of protein from the yogurt, crunch from the oats, and the sweetness I want from the honey and apricots. This is my favorite serving option, but there are a few other ways you'll enjoy.
Enjoy over baked apples or pears
Top a smoothie or smoothie bowl
With vanilla almond milk as a cereal
As part of a trail mix with nuts
On toast with almond butter
Over frozen yogurt as a special treat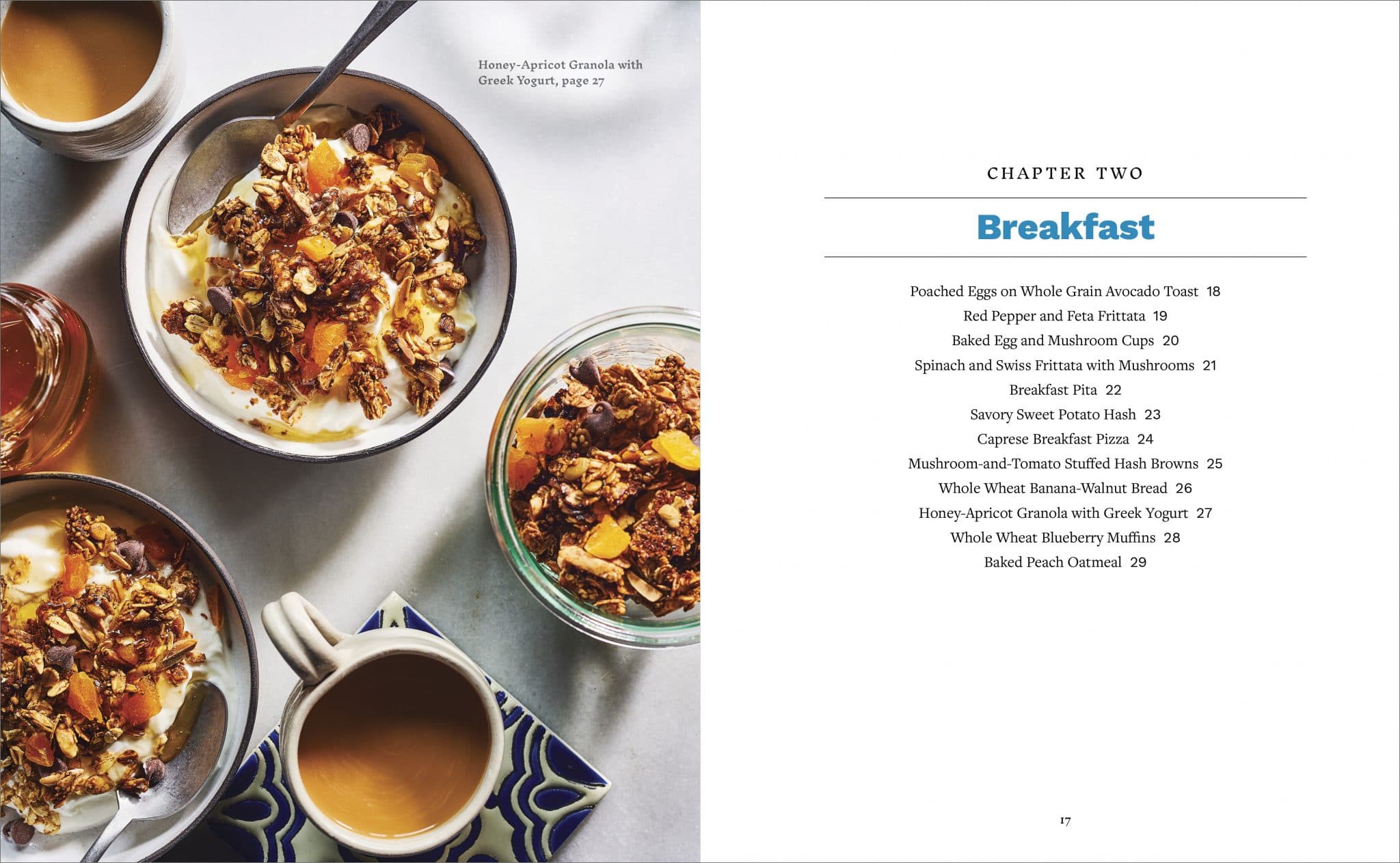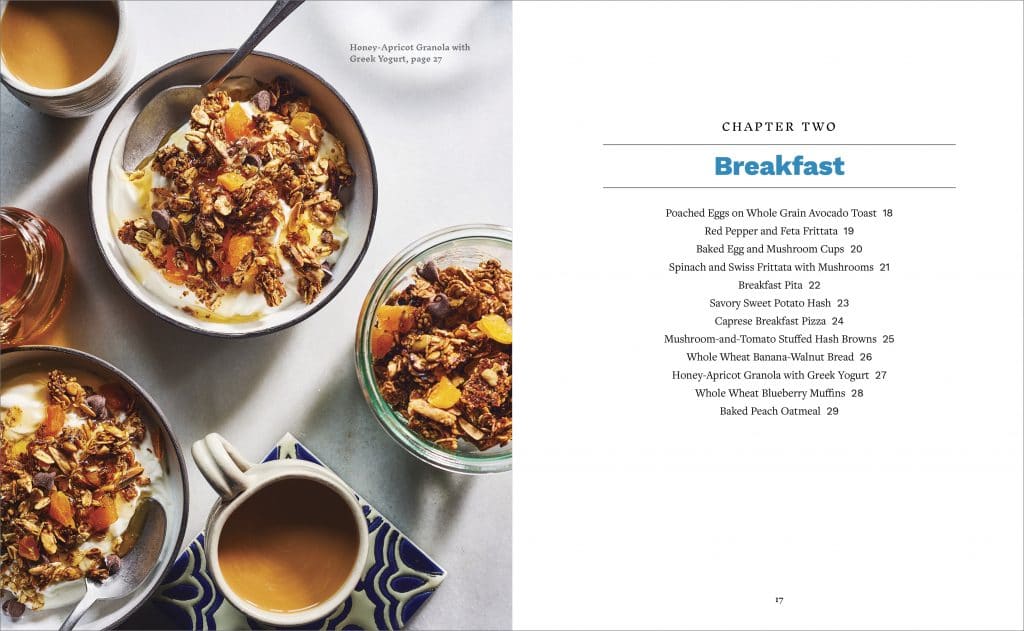 Variations of Homemade Air Fryer Granola
If you are not a fan of almonds, walnuts, pumpkin seeds, or hemp hearts, you can substitute other nuts and seeds that suit your preferences. Things like pecans, macadamia nuts, cashews, and peanuts can work if preferred. I also like chia seeds, flax seeds, and sunflower seeds in granola. Feel free to mix and match to suit your tastebuds.
I like to add sugar-free dark chocolate chips for a bit more richness, but you can skip that if preferred. This combination, however, is delicious as listed and my own personal combination I prefer for healthy protein to start my day.
Ingredients
Rolled oats
Dried apricots
Almond sliver
Walnuts
Pumpkin seeds
Hemp hearts
Raw honey
Olive oil
Cinnamon
Nutmeg
Salt
Sugar-free dark chocolate chips
Nonfat Greek yogurt
How to Make Honey Apricot Granola
Preheat the air fryer to 260F and line the air fryer basket with parchment paper.
In a large bowl, combine the ingredients together mixing well so the honey, oil, and spices are well distributed.
Pour the mixture onto the parchment paper and spread into an even layer.
Bake for 10 minutes, then shake and spread back out into an even layer.
Continue baking for an additional 10 minutes. Repeat the process and bake for 10 more minutes before removing from the air fryer.
Allow the granola to cool before serving as suggested above.
For more great Mediterranean air fryer recipes make sure to pre-order my book Mediterranean Air Fryer.