This post is sponsored by Red Baron but the content and opinions expressed here are my own.
With this week being Thanksgiving, the holidays have officially started! With the holidays comes a ton of extra responsibilities. Not only are we running kids around but there are also tons of parties thrown into the mix. Red Baron is here to help with their Classic Crust pizza's!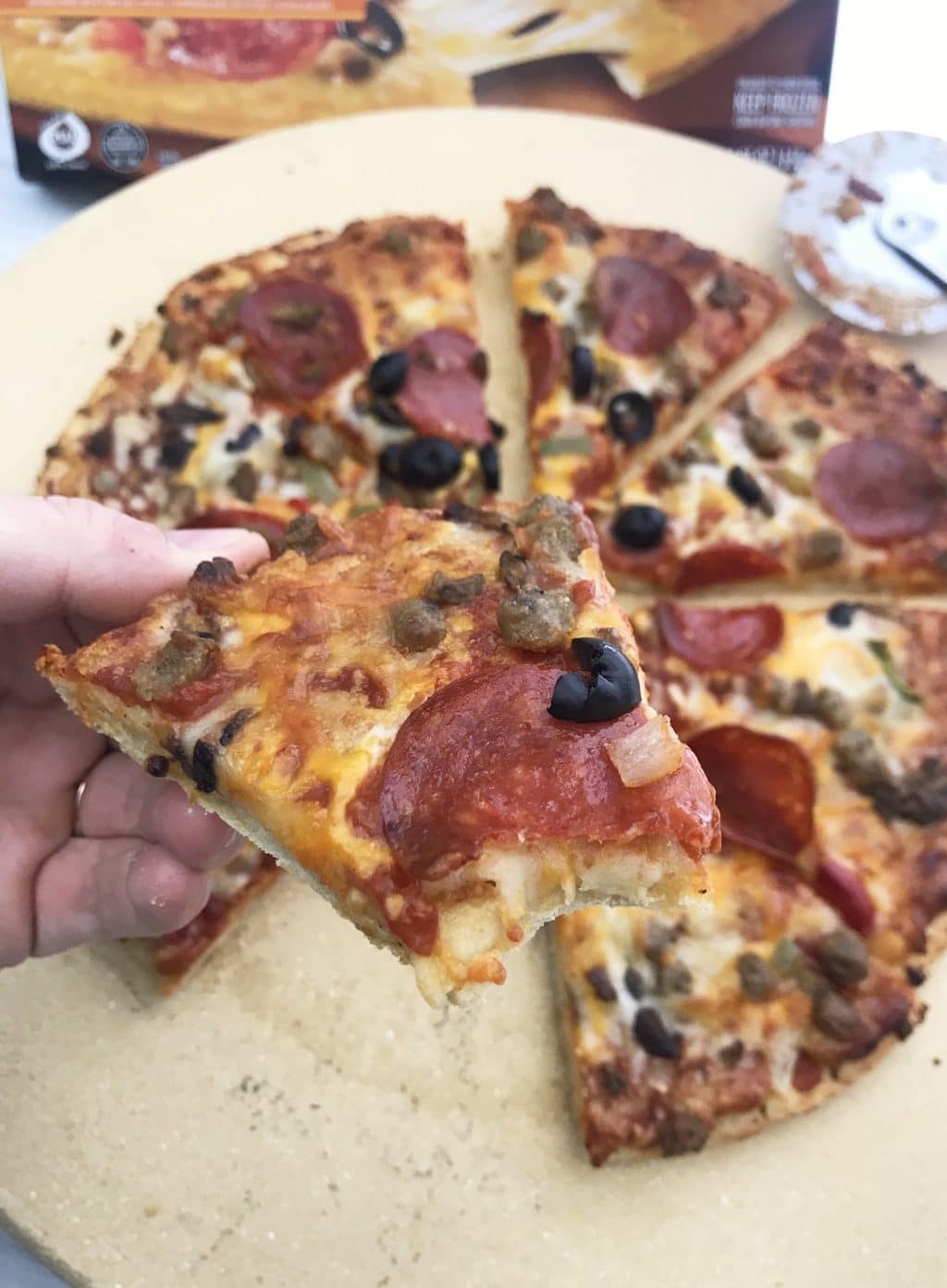 First and foremost I'm a mom. Like many moms I'm busy and my kids always come first. Between running them to school and then after school activities I am on the go all the time! I love the holidays and everything that comes with it but I do get flustered. Between our regular day to day activities parties and holiday activities get thrown into the mix. So not only am I taking the kids to and from practice, I also have to prepare a head of time and have lunch and dinners ready to go off without a hitch!
We love the Red Baron Classic Crust Pizzas and they are my secret weapon for for preparing for the holidays and conquering meal time chaos! They come in a variety of flavors but our favorite is the Classic Crust Supreme. It's got something on it that everyone will enjoy and it bakes up perfectly in the oven in less than 15 minutes. Serve with a salad on the side and you've got an easy meal that everyone loves!
Red Baron Pizza has been around for over 40 years and helped moms with mealtime chaos. With so many different toppings, everyone is sure to find one they love!
Have picky eaters? Red Baron Classic Crust also comes in cheese flavor which is great for kids and picky eater alike! The Classic Crust isn't too thick or too thin and has just the right amount of crunch! It's even available in 11 different flavors from the classic favorite Pepperoni to Chipotle Chicken!
Conquer Mealtime Chaos with Red Baron Classic Crust Pizza
Ingredients:
Directions:
Preheat the oven to 400 degrees.
Remove the Classic Crust Red Baron Pizza from the box and discard the packaging.
Place the pizza onto a baking sheet or pizza stone.
Bake for 20-23 minutes.
Remove from the oven and let cool a few minutes.
Cut into pieces and serve with a side salad if desired.
*Makes approximately 5 servings