This shop has been compensated by Collective Bias, Inc. and its advertiser. All opinions are mine alone. #BoostBackToSchool #CollectiveBias
This chicken patty Swiss melt is perfect for quick lunches and easy weeknight meals!
School starts in less than a week and I am gearing up for super busy school mornings trying to get out the door as well as crazy evenings filled with after school activities. What helps make my days easier? Planning my meals around great brands like Tyson, Hillshire Farm and State Fair to start. They make my crazy mom life a little bit easier and I know I can whip up some easy, family friendly meals in a short amount of time on the days we have a lot going on.
I just spent the last few weeks registering the kids for fall activities; pottery, dance, soccer and hockey, just to name a few. That being said, I'm going to be one busy mom come 3 o'clock, Monday through Friday! With my life getting hectic in the next few weeks, I like to shop at my local Meijer store using money saving coupons and where I can find reliable brands like Hillshire Farm® Naturals all natural lunchmeat, Tyson chicken and State Fair corn dogs. My children love corn dogs. They also love chicken, so Tyson chicken patties are always on my grocery list for quick and easy week night meals or quick lunches for myself. Working from home, I sometimes get busy and forget to eat so having Tyson chicken with 100% all natural ingredients makes lunch a breeze for me.
I love that Hillshire Farm® Naturals lunchmeat is all natural and perfect for quick lunches, whether I'm using it for sandwiches or wraps, I love having it on hand for the when hunger strikes. I also like that Tyson® Chicken Patties are versatile and have no artificial ingredients. They are also the perfect size for sandwiches, which my kids love. Not only do my kids love State Fair® Corn Dogs, they are protein packed and 100% beef so they keep up my kids energy throughout the day.They are kid loved and a portable heat and eat, sweet and savory corn dog! My kids enjoy eating them cut up like chicken tenders and I also like to fancy them up a bit when the mood strikes. What better way to change it up, than by putting a grilled cheese spin on them? My kids and I love grilled cheese as well as chicken so I put the two of them together for a unique grilled cheese chicken patty melt. Serve with your favorite sauce, such as BBQ, for a quick lunch or dinner on busy week nights. This grilled cheese chicken patty melt is easy to pull together, too. You only need a few ingredients!
What will you add to your Chicken Patty Swiss Melt to make it unique? Will you change the cheese or perhaps add your favorite sauce? Will you top it with lettuce and tomato for an even heartier sandwich?

Chicken Patty Swiss Melt Recipe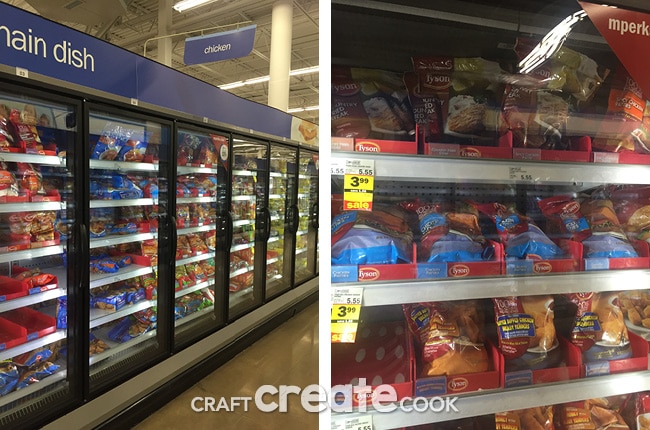 Prep Time 5 minutes

Cook Time 10 minutes

Total Time 15 minutes
Ingredients
Tyson chicken patties
Swiss cheese (or any cheese you prefer)
Sliced bread
butter, softened to room temperature
Instructions
Place one Tyson Chicken Patty on a microwave safe plate and cover with a piece of paper towel. Heat for 45 seconds to 1 minute or until heated through.
Generously butter the outside of two slices of bread (see photo).
Place one piece of bread butter side down in a small frying pan (see photo).
Top with one slice of cheese (see photo).
Place the Tyson chicken patty on top of the cheese (see photo).
Top with a second piece of cheese.
Lastly, top the sandwich with the second piece of buttered bread, butter side up (see photo).
Heat the sandwich on medium/high heat until the bottom of the bread of golden brown, about 6-8 minutes.
Flip.
Brown the other side for the same amount of time allowing the bread to brown and the cheese to melt.
Remove the sandwich from the stove, cut into half and serve with your favorite dipping sauce.


Want to save even more money at Meijer on back to school lunch and dinner ingredients? Head over here to sign up for money saving coupons!
Save